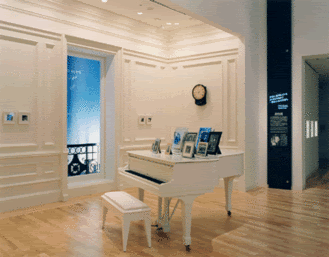 Twenty-five years ago today I don't think I was in kindergarten yet.
I was probably sitting at home watching Sesame Street and learning about something that was not like the other.
Back then I didn't know that one of the greatest musicans of all time,
John Lennon
, had his life cut short by some crazed fan with a personal agenda.
Even if you claim to not like music by The Beatles, there is no denying the impact Lennon and the band had on popular culture. From music to TV, their influence is there. Have you ever watched The Simpsons? Well nearly every season of the show has had
references
to The Beatles. Their songs have been covered by bands and musicians all over the world, including rap stars, rock stars and even a Mexican conjunto group. (Yes, for real.) You haven't lived until you have heard "Hey Jude" sung in Spanish.
Anyway, for you fans out there, when were you first introduced to The Beatles?