Maine has been on my mind a lot lately. I blame all the hurricane anxiety and the high temps. Then when the Loon mentioned something about Maine in his blog I thought, hey why don't I share some of my photos and memories of my last trip to Maine with you?

First of all, Maine is a very beautiful state. If I were to choose another state to live in, that would be it.

I hear that up there they actually have four seasons. Yes, it's true! I remember having four seasons once here in Texas, I think I was in the third grade..or maybe I dreamed about it.

I know what you are thinking. What about their winters? Can you handle the cold weather? I've heard the winters in Maine are something else, plus they have Nor'easters, and then there are the dreaded black flies that suck the life out of you.

Dangit, let's just enjoy my pictures, Maine is great!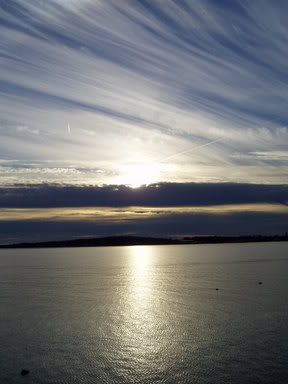 Beautiful sunset over Rockland, Maine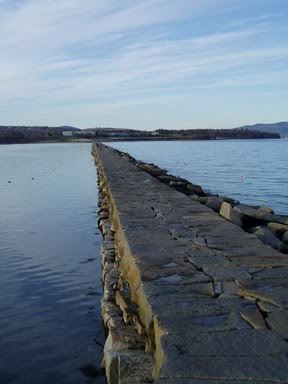 Rockland Breakwater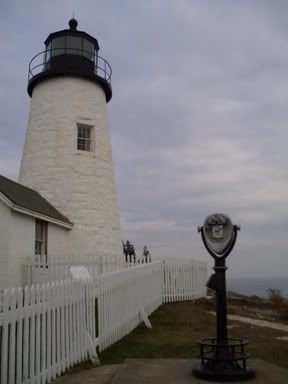 Pemaquid Point Light
These pictures I took look so much better full size, if you want a copy send me an email and I'll hook you up.