Here's a thing to keep in mind dear readers: soup and cell phones don't mix.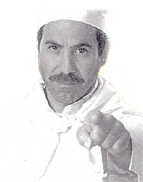 Never drop your cell phone accidently into a bowl of soup, because chances are it won't work properly after that.
Don't ask.
If anyone has been trying to call me on my phone, I probably won't be able to take any calls for a while.
In other news, midterms are going on this week at UHV. Excuse me while I lose my mind.