After a week of midterms, essays, homework and working fulltime, this is how I feel: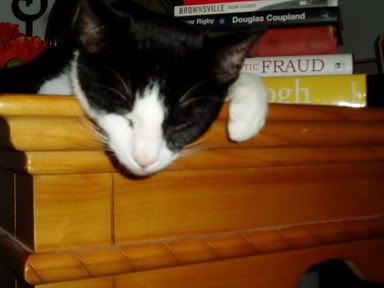 Photo courtesy of my sister
Guess it will be like this for a while unless I ever write a book that will be featured in Oprah's Book Club. But then again, it's not all about sales, right?
Anyway, back to the books for me...school books that is.
Later on I will update you about yesterday's news about the
newest iPod
, now with video capabilities.