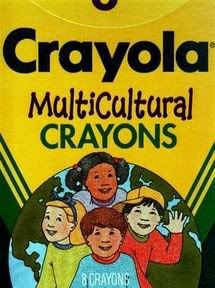 I recently read an article about winter sports. The article touched on the topic of how minorities do not really participate in these type of sports and how ski resorts and clubs are trying to change that.
Well I may be the poster child for diversity on the slopes, they should have consulted me first. See example below.
Ok, maybe I'm not exactly a poster child for snowboarding, but I am proof that not all people that ski or snowboard are white.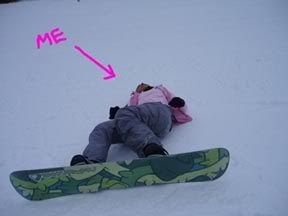 Diversity on slopes an uphill climb minorities
Vanessa Hua, Chronicle Staff Writer
Monday, February 13, 2006
From SFGate.com

Four years ago, the U.S. Olympic Committee pledged to double the number of minority athletes on its largely white winter team.

In Turin, 18 athletes of color are competing on the 211-member American squad. That's almost double the 10 on the team in 2002, but still not many — much like at mountain resorts across the country, where most skiers and snowboarders are white.

Now, Northern California resorts and organizations are trying to attract people of color to the mountains. The potential price for failing to do so, they say, is irrelevancy for winter sports.

"If you're a resort based on the West Coast, and you're not looking into this market, you're crazy, because this is your future," said Julie Maurer, vice president of marketing for Booth Creek Resorts, which owns Northstar and Sierra-at-Tahoe in Lake Tahoe. After a decade of aggressive outreach, Asian Americans make up 13 percent of its visitors, she said.

Reaching more nonwhites "will keep the sport growing and viable," Maurer said.
I think it is good to reach out to all groups, I'm all for introducing people of all ages, colors and shoe sizes to skiing. It is a fun sport and everyone should try it at least once in their lifetime.
With the numbers of minorities in the U.S rising it only makes sense for these businesses to target this growing population. I just hope that in their effort to bring in Latinos they don't start pumping
Los Tigres Del Norte
music on the half pipe or serve menudo at the snack bar. Not that I'd get offended at that, I just don't care for menudo or LTDN. Plus the menudo stains would be tough to get out of my expensive ski pants and jacket.
(Read
blog entry
about my experience snowboarding.)