Remember my previous blog about the iPod cozy I wanted to make?

I somehow managed to find the time to make one. Be warned, this is my first attempt at any type of sewing craft. It's not great, I know. Maybe next time I'll work on my stitching, haha.

Here it is: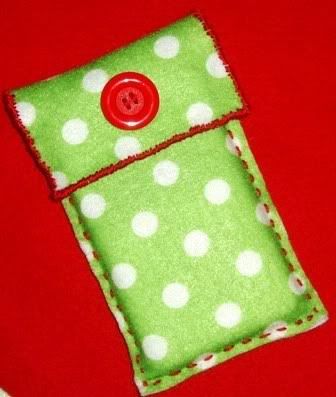 If the photo is not showing for you, let me know and I can e-mail you a link to the image.