I love the holidays with the cheerful decorations, parties, shopping for loved ones and presents-but losses over the years have squashed my enthusiasm. Personally, in the last two years, family members have died, I've gone through a divorce and a couple of close friendships have ended. Instead of being excited and looking forward to family visits, I am instead feeling stressed and dread the holidays now.
There is nothing like a deep emotional loss to stop you in your tracks. Instead of feeling the love, joy and spirit of giving, you are reminded of the loved one who is gone. You miss them terribly and with the holidays, happy memories spring up and maybe some painful. You may wish you had done more, or been nicer to them. Regrets and guilt may cause feelings of sadness or even depression.
Loss doesn't have to be just from the death of a loved one. Feelings of grief may still arise after a divorce or breakup of a significant other or friend. Feelings of loss can still be felt years after a big move or job change. The loss I am going to focus on is the loss of loved ones, what can help you recover and more importantly get you through the holidays.
The first step is to forget everything you were told about: Time healing all wounds, keep busy and the pain will fade, hide your tears, hide your pain, grieve alone, fake it till you make it. Recovery is an active process. It helps to list out the losses over the years you have experienced and try to determine which ones are still inhibiting your growth and happiness. After you narrow it down to one big loss you feel is holding you back, examine the relationship. What are the good memories and what are the bad memories? What do you feel is left unsaid? What do you need to do or hear to move on? Missing someone doesn't change. You will always love and miss the person now gone-but with recovery, instead of feelings of pain and sadness; you can feel love and peace when memories arise.
A book that has been helping me: The Grief Recovery Handbook: A Step-by-Step Program for Moving Beyond Loss by John W. James and Frank Cherry, strongly recommends not grieving alone-but with a partner.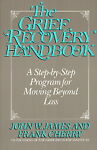 Yes, find a friend or family member who is willing to take the steps from loss to recovery with you. The purpose of this is to have someone you can be candid and honest with and reveal your innermost secrets and pain and who will share their own. All discussions are strictly confidential, and it helps to have a trusting partner to realize that you are not alone. If it is hard for you to open up to people, then I recommend an online support group.
The holidays with all the bright, cheery decorations, festive music and celebrations should be a fun and happy time of year. Take an active part in moving beyond loss. Don't let feelings of grief, loss and sadness hold you back from experiencing the joy of celebrations or the warmth and love from family and friends still in your life.
Info: Online Support Group at Beliefnet.com-'Coping with the Loss of Our Loved Ones Daily' http://community.beliefnet.com/coping_with_the_loss_of_our_loved_ones_d/go/shield/privacy