Through the frame of a movie camera lens, folks in Park City, Utah, will get a glimpse of Victoria at the Slamdance Film Festival from Jan. 24 to 30. "Sanzaru," one of the narrative feature films making its world debut, uses various Victoria locations including two houses as its backdrop.
Xia Magnus, a Los Angeles resident, wrote the screenplay and directed the 86-minute film for which Anthony Pedone, filmmaker and Victoria TX Indie Film Fest founder, served as a co-producer. The film is in English and Tagalog with English subtitles.
Alumni who have shown their early short and debut features at Slamdance include Rian Johnson ("Star Wars: The Last Jedi"), the Russo Brothers ("Avengers: Endgame"), Bong Joon Ho ("Parasite"), Lena Dunham ("Girls"), and Jon Chu ("Crazy Rich Asians"), according to the Slamdance website.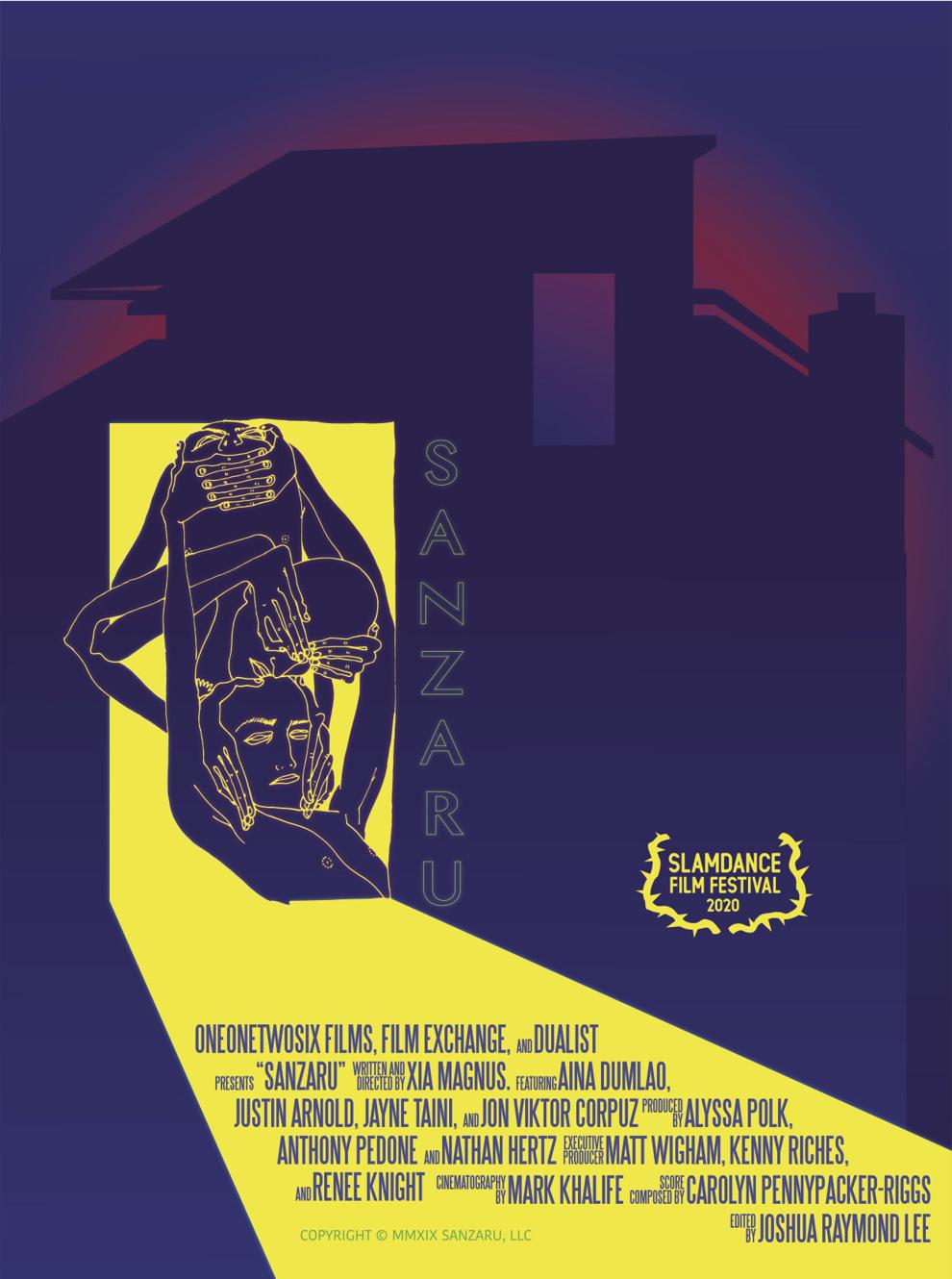 "It's a great fest for first-time directors," Pedone said. "Slamdance happens simultaneously with the Sundance Film Festival, and it's been going on for 25 years or so – a long time. I'm excited for Xia. This is a real achievement. They accept very few films and get thousands of submissions each year just like Sundance. It's on every filmmaker's radar and in the top five of U.S. festivals."
Sanzaru means "see no evil, hear no evil, speak no evil," Pedone said. The "narrative drama and suspense hybrid" is a new type of film to Victoria where other movies have been filmed.
"The genre is horror, but it has great family narrative threads," Pedone said. "It's fantastic, and they did a great job. I'm proud to have had a small hand in it."
Previously, "Hunter," a short film by Magnus, had screened at the Victoria TX Independent Film Festival, and Pedone had reached out about turning it into a feature-length film using Victoria's landscape.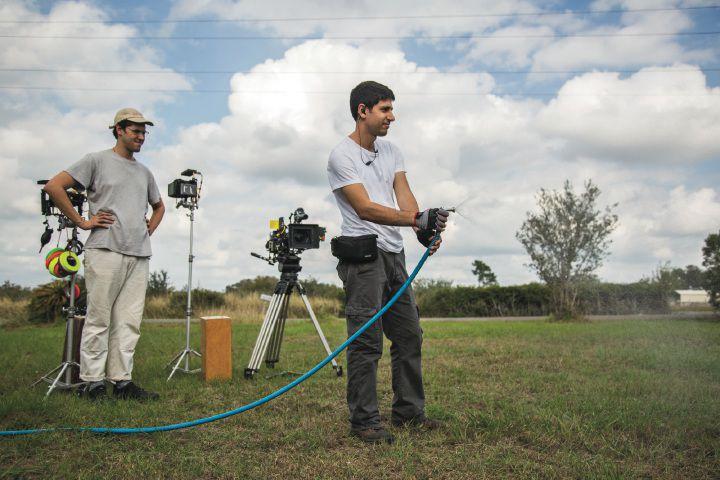 "Every year, I approach a couple of short-film filmmakers to entice them to come to Texas to shoot," Pedone said. "'Hunter' was shot in Texas, which is something I'm always excited about."
When Pedone called, Magnus instead shared his excitement about making "Sanzaru."
"It's a haunted house film with great social themes, and it created an opportunity for great storytelling," Pedone said. "And we had the infrastructure and the landscape to do a full story here."
The crew filmed the movie over the course of a few weeks in Victoria in 2017. Exterior shots were filmed at a run-down, abandoned-looking house that was uninhabited behind the Northcrest subdivision. The interior shots were filmed in a house that was soon to undergo extensive renovations in the Victoria Country Club subdivision, so the crew was given free rein of the place.
"The house had an electronic wheelchair up the staircase and hideous wallpaper," Pedone said. "We could have a cow run through the house. It was a perfect find. We combined the interior and exterior to make a haunted house situation."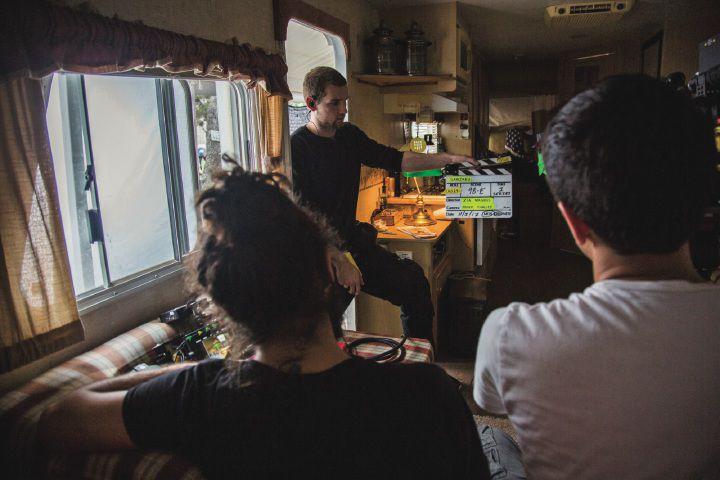 In the film, a Filipino home health nurse begins to believe something sinister is happening as she becomes enmeshed with the family of her patient who suffers from dementia, Magnus said.
"We had an amazing experience in Victoria. There was really a lot of support," Magnus said. "It took us a long time to find the main shooting location on Alameda Street because we were looking for the perfect house just as it was described in the script."
Magnus said that Geoff Gentry, of Victoria, saw a public social media post about the search and offered his suggestion: "My neighbor has a house just like that."
"It was one of those things where the community rose up and was excited to have us doing something creative there," Magnus said.
"'Sanzaru' is a captivating ghost story that melds the dark side of contemporary Americana together with a slice of Filipino heritage, creating a beautiful culture clash and an epic ancestral battle for the ages," said Traven Rice, programmer for Slamdance, on the website. "Writer-director Xia Magnus incorporates the landscape of desolate South Texas as a haunting character in its own right – and enhances it with a lyrical, supernatural soundscape. The actors bring great depth to the characters, who are refreshingly unconventional and strong, like people we all know, but often overlook, in our day-to-day lives."
Pedone expressed his thanks to the community and the O'Connor and Hewitt Foundation for its support.
"The community has always been so welcoming, and it's exciting to become a film-friendly city," Pedone said. "We have an opportunity to utilize landscapes and great office space given endlessly for years. They (the O'Connor and Hewitt Foundation) have been tireless supporters of me and the film industry, the film festival and the film camp, and without them, this would have remained some weird dream for me. Their gifts of a half-million in gear and office space are such a big piece of making the movies. Without the gear and space, we would not be able to do what we do. They are overlooked sometimes, but the impetus of all of this is their gifts."