LA GRANGE — A slow start was the one thing Ganado hoped to avoid.
Instead, the Maidens had their first nine batters retired in order, and Thorndale scored six runs in the first three innings en route to a 6-2 Game 3 Class 2A regional semifinal win Saturday at the La Grange High School field.
Thorndale (22-7) will play the winner of the Weimar-Bremond series in the regional final. Ganado's season ends with a 26-6 record.
"We knew from the beginning that we needed to jump on them right away," said sophomore first baseman Jaxyn Bures. "We just needed to get back in it and then they scored six runs right away. It was definitely an eye-opener. We just needed to get back on defense and get three up and three down. It was tough to get our bats going."
Ganado won Game 1, 2-1, on Wednesday before falling 11-1 on Thursday.
Thorndale freshman Karis Ginn struck out five of the first nine batters Ganado sent to the plate.
Ganado didn't have a hit until Madi Weempe's single in the fourth inning, which eventually led to a two-run single by Bures to plate the only runs of the game for the Maidens.
"I'll give it to the Thorndale pitcher, she pitched her (butt) off," said Ganado coach Jordin Jones. "It's pretty critical not getting your first nine on. But we came back and answered in the fourth and I thought that was really good. We tried to get a rally going, we just couldn't."
Ganado won Game 1, 2-1, on Wednesday before falling 11-1 on Thursday. The Maidens collected 12 hits off Ginn in those two games and added six on Saturday.
The Maidens failed to get the big hit on Saturday, going 1-for-4 with runners in scoring position.
"I came into this game thinking I was going to hit off her," said Ganado senior catcher Cameryn Webernick, who had two hits off Ginn on Thursday. "I don't know if it was nerves or what, I just wasn't able to get it done today."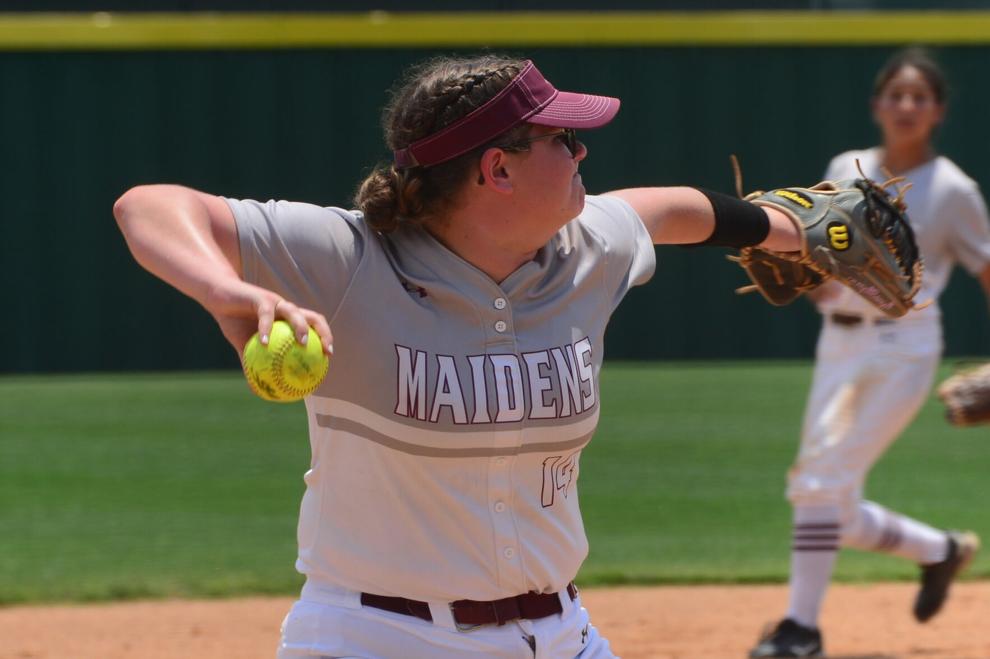 Ganado's Macy Kolacny surrendered a pair of runs in the first inning on a sacrifice fly and Ginn's RBI single, but escaped further damage by leaving the bases loaded.
The Maidens ended up in a bigger hole after a four-run third inning for Thorndale in which the Lady Dogs scored four runs on four hits and a pair of errors committed by Ganado.
Thorndale was held hitless over the next four frames.
"I think they had the momentum the whole game," Webernick said. "It shifted, but we weren't able to pull through. It just wasn't enough."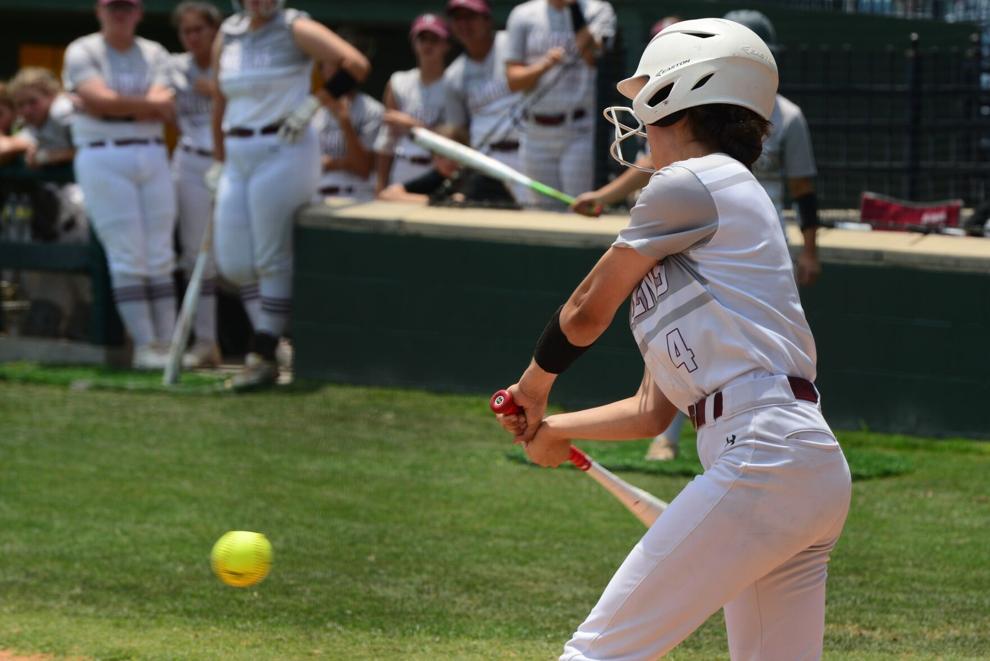 Ganado expected to reach the regional final for a second consecutive year after making it through District 29-2A unscathed against opponents like Shiner and Weimar.
"It says they care," Jones said. "It says they have a lot of grit and they didn't want it to end, neither did I. I'm super proud of where we came from and where we're at right now. We made a lot of accomplishments and a lot of strides this year."
Class 2A Regional Semifinal
Thorndale 6, Ganado 2
Thorndale 204 000 0 — 6 7 0
Ganado 000 200 0 — 2 5 2
W: Karis Ginn; L: Macy Kolacny. Highlights: (T) Emilee Baker 2-for-4, 1 3B; Bailee Baker 2-for-4; Karis Ginn 2-for-4, 6 K; (G) Jaxyn Bures 1-for-3, 2 RBI. Records: Thorndale 24-9-1; Ganado 26-6.