After years on the track, heptathlete Lindsay Schwartz is returning to her first love – volleyball.
On Thursday, Faith Academy announced she will be taking over as the new head volleyball coach.
"I'm excited to be back coaching volleyball again and to join Faith Academy," Schwartz said. "Volleyball is something that I've missed since I moved to Texas. I have been able to do some track coaching but no volleyball. I had been to Faith a few times, and the athletic director and superintendent both seemed like great people. I'm excited to join this school."
Schwartz was a standout in both the heptathlon and in volleyball while at the University of South Alabama and was named second team All-American three times in her career as a volleyball player. She was recently inducted into the University of South Alabama Athletic Hall Of Fame.
"I grew up playing volleyball, and that team aspect is something I have missed with track," said Schwartz. "Track is a very individualized sport. I can't wait to get back into that team aspect of things and get my mind off of track for a little bit."
Since college, Schwartz, 29, has had a distinguished career in the heptathlon. She has represented the USA Track and Field team eight times, was the captain for the USA team in the 2018 Thorpe Cup, and is a 12 time USA Track and Field National Qualifier.
Schwartz is currently training for the USATF outdoor championships and, depending on whether she qualifies, will either represent the United States at the World Championship in Qatar or at the Thorpe Cup in September.
"I originally felt I shouldn't take the job (as volleyball coach). I thought it wouldn't be fair to the girls for me to leave because of my competitions in the middle of the season," Schwartz said. "But I talked to some of the administration and decided that it's awesome for the girls to see someone competing at the level I am ... and have that role model for them."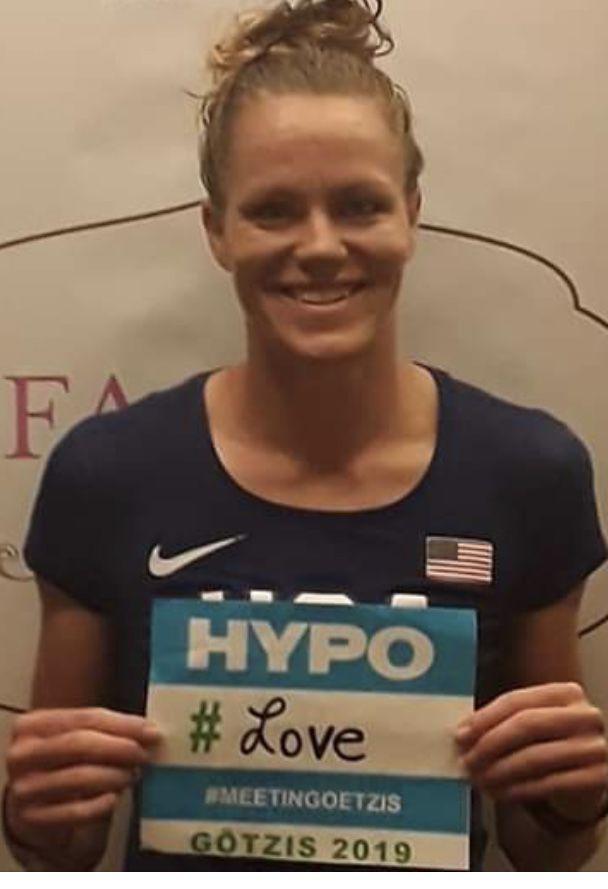 Her ultimate goal is to qualify for the Olympics, and if she does, she plans to retire from the heptathlon after competing next summer in Tokyo.
"Every decision I have made over the past five years, whether that is going back home, a vacation or taking certain jobs has been related to how it will affect my training," Schwartz explained. "Now I know that Tokyo is the end goal; that is why I am stepping into a position where I can continue with Faith Academy after that is over."
Volleyball practice for Faith Academy begins Aug. 1, and Schwartz already has set goals for the season.
"Any team of mine is going to work," Schwartz said. "I'm going work them hard, and it's going to be fun. We're going to have a good year. It is a bit of a rebuilding year, but we are going to get a system in place and there are going to be some great improvements this year."