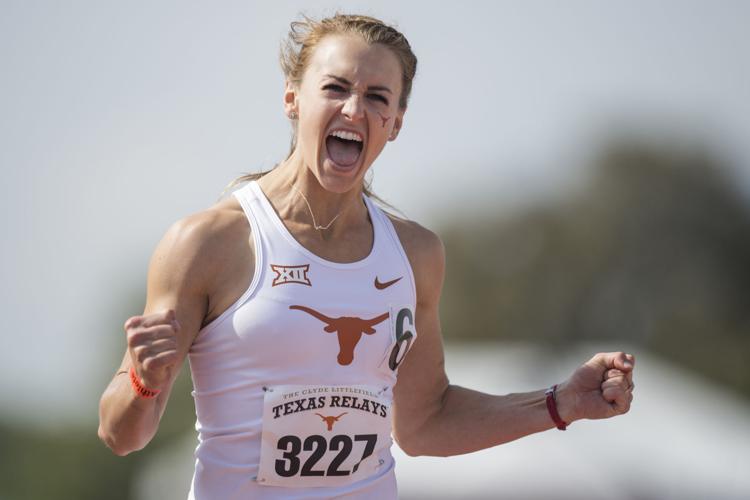 AUSTIN – Texas' Ashtin Zamzow is a national champion.
Zamzow, a senior from Goliad, came from behind to win the heptathlon competition at the NCAA Outdoor Championship on Saturday at Mike A. Myers Stadium.
Zamzow scored a school-record 6,222 points to outdistance Texas A&M's Tyra Gittens, who had 6,049 points.
Zamzow had trailed Gittens after Friday's four events but took the lead by winning the javelin throw (162 feet, 7 inches).
Zamzow secured the title by finishing 17th in the 800-meter run (2 minutes, 21.31 seconds), while Gittens placed 23rd (2:29.99).
Zamzow also finished sixth in the long jump (19-8.75) to begin Saturday's competition.
Zamzow set personal bests in the 100-meter hurdles, high jump and 200-meter dash Friday, but still trailed Gittens by 161 points.
Zamzow won the Big 12 heptathlon championship, becoming the first Texas athlete to win the event.
Zamzow previously set the school record in the event with a score of 6,148 at the Texas Relays earlier this season.