Kaden Kolle experienced the same emotions when he took the mound at Whataburger Stadium in Corpus Christi to throw out the ceremonial first pitch for the Hooks game against the San Antonio Missions as he did when he went to third base for Victoria East's season finale against Corpus Christi Moody at Cabaniss Field in Corpus Christi.
Kolle knew that was likely his baseball swan song.
"I came to the realization maybe a little sooner than most that ball takes you only so far," Kolle said. "There are so many other things in life besides ball. It was hard for me to swallow because this is our life. It's taught me so many things about life. Being able to put the bat down for a while has been hard. I've been encouraged by my parents to keep my head up and look where the horizon is for my future."
Victoria East graduate Kaden Kolle to attend Air Force Academy. https://t.co/ubF2gx1r3C

— Mike Forman (@mikeforman21) June 19, 2022
Kolle's future will take him to the Air Force Academy in Colorado after he leaves home Monday to begin a journey that is likely to include a six-year military commitment once he finishes school.
"That was definitely something I had to take into consideration," Kolle said. "A lot of factors in my opinion, that kind of trump those were one: The cause you're serving is absolutely worth it. Everything that I thought about came down to serving and helping others. This is a perfect opportunity to do so. If I'm serving my community, I might as well serve my country as a whole."
Kolle's interest in the military academies peaked when he attended a baseball camp at Air Force last summer.
His father, Wes Kolle, the head baseball coach at Victoria East, went to school at Victoria High with Matt Dayoc, who played football for Air Force, and Adrian Cannady, who played football for Army. Wes Kolle also coached Garrett Rybak, who played football for Air Force, at Victoria Memorial.
Kaden Kolle spoke with all three and decided to apply to the Air Force Academy and West Point.
"We just kind of talked about it," Wes Kolle said. "The more people he talked to he became more intrigued and more interested in it and ultimately it was his decision."
The application process for both academies was an arduous one, and led to a strenuous summer for the family.
"First off, the decision to want to go is a huge commitment," Kaden Kolle said. "Before you start the application and contact your congressman, you have to start getting into habits. You have to do as much service in the community as possible, be an outstanding athlete, you have to have the grades, and have a 1,200 to 1,300 SAT score. On the application, there are multiple essays, and multiple questions. They want to know as much as possible about you as they can. This decision isn't taken lightly."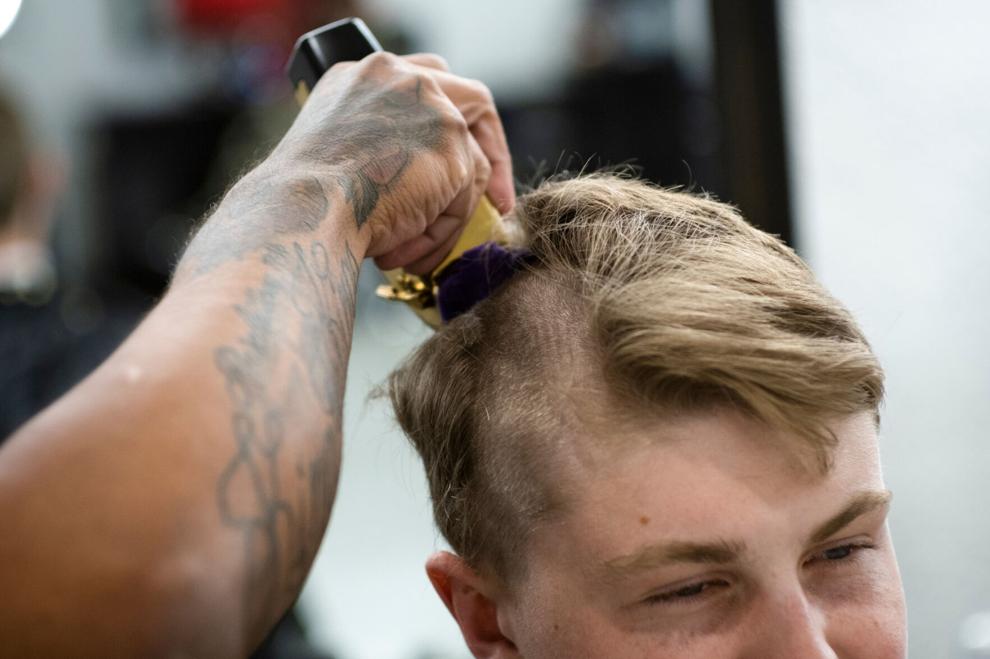 Kolle helped himself by graduating third in his class with a 4.0 grade-point average, playing three years of varsity baseball, serving as the National Honor Society president and the Rho Kappa National Social Studies Honor Society vice-president in each of the past two years.
He volunteered at Christ's Kitchen, Marine Toys for Tots, Food Bank of the Golden Crescent, and at the annual Autism Awareness Walk. Also, for the past three years, he has worked with the Keep Victoria Beautiful initiative on neighborhood cleanup efforts in the wake of Hurricane Harvey.
Kolle's grades and community service led to him receiving the Matt Beveridge Award from the Hooks, which allowed him to throw out the first pitch while being awarded a $1,000 scholarship from Mrs. Baird's.
He earned congressional and senatorial appointments and was accepted by both academies before choosing to attend Air Force.
"Throughout the process West Point stayed in touch with me," Kolle said. "Turning them down was a huge decision and it hit me here (in the heart) for a couple of days. But eventually what made me choose Air Force was a personal connection I had made with the place."
Kolle has pondered the idea of attempting to walk on the baseball team at Air Force, but has come to the realization that he is more likely to leave baseball for a higher calling.
"I've kind of lived it these past couple of weeks after that last April 30 game," he said. "It's very interesting and a very new experience committing my time and my effort to something other than baseball.
"While I have missed baseball tremendously, it's been really awesome to meet others that are going the same route I'm going and us feeding our passions off on each other. Baseball is something I love and will always love. This is a new and refreshing experience and I'm very grateful for it."