SAN ANTONIO — Cuero quarterback Mason Notaro had not forgotten the message passed on after last year's Class 4A, Division II semifinal loss to China Spring.
Notaro was hoping he wouldn't have to deliver a similar message this season.
"I'm going to tell the guys coming back to remember how it feels right now," Notaro said. "You don't want to feel it again. They all told me last year, 'You don't want to feel this again,' but we fell short."
Cuero's hope for a state final berth disappeared in a 42-36 semifinal loss to Wimberley on Friday afternoon at the Alamodome.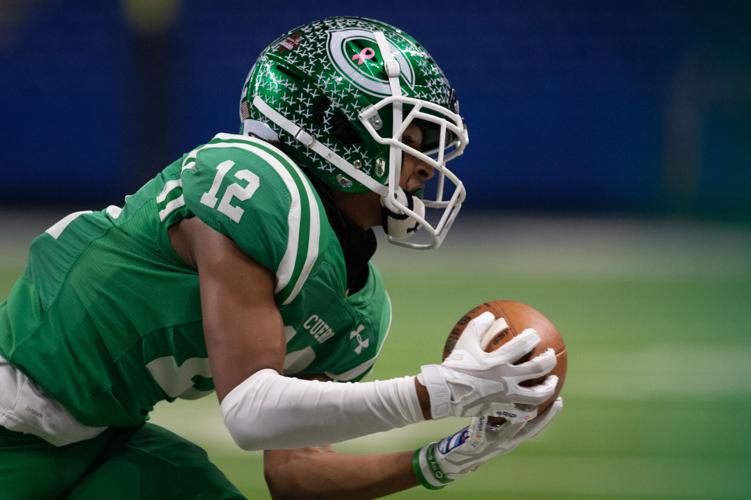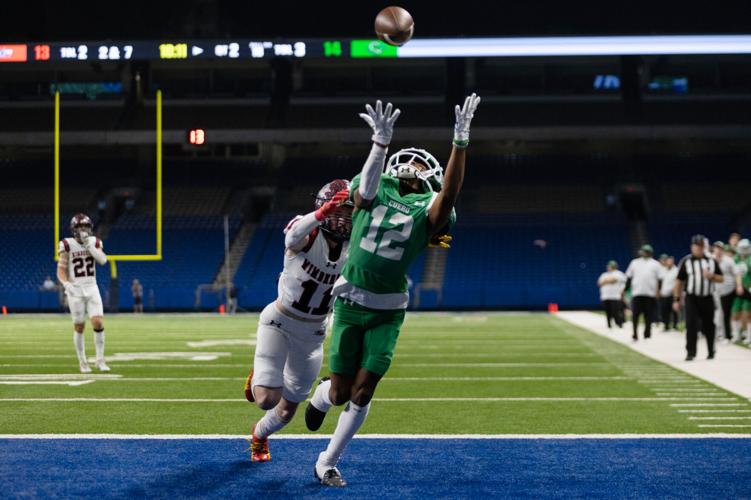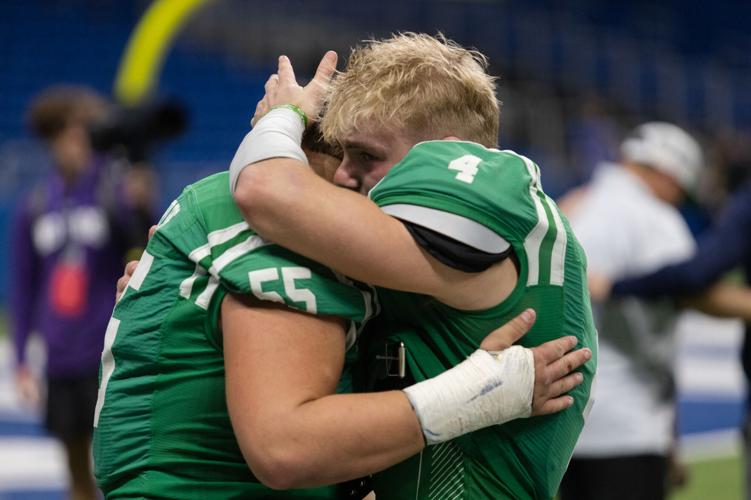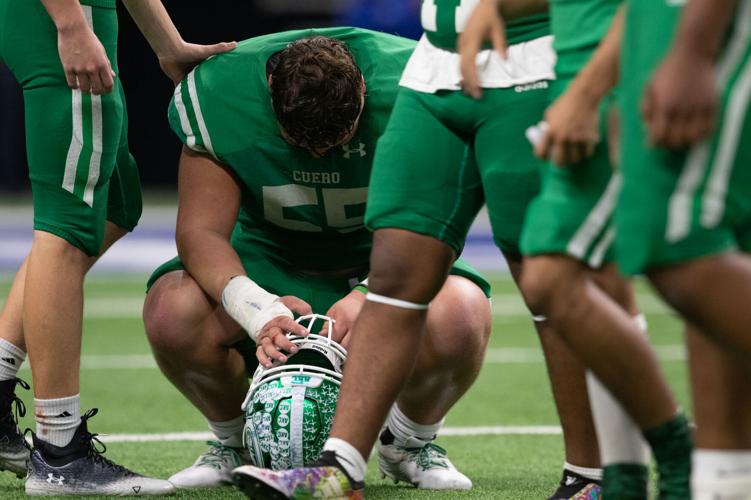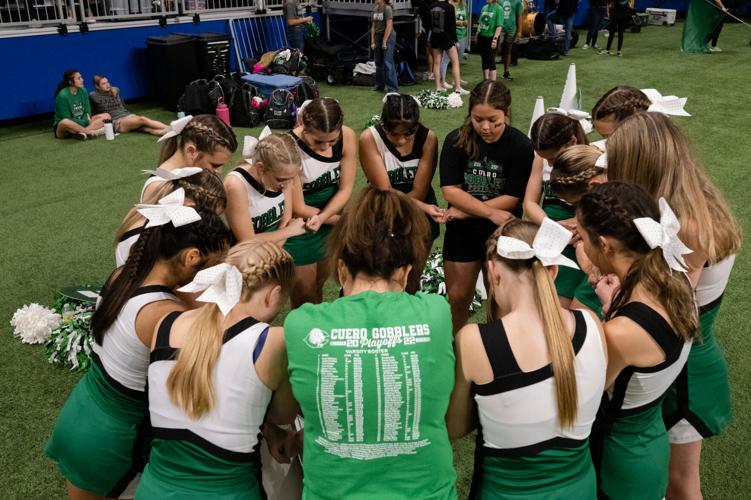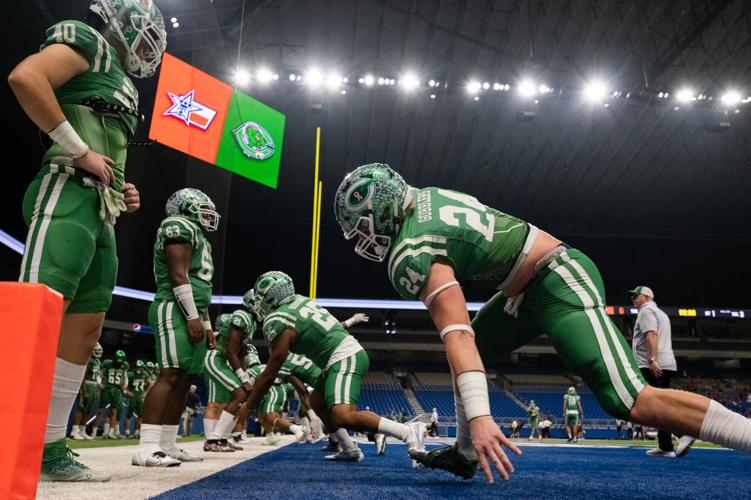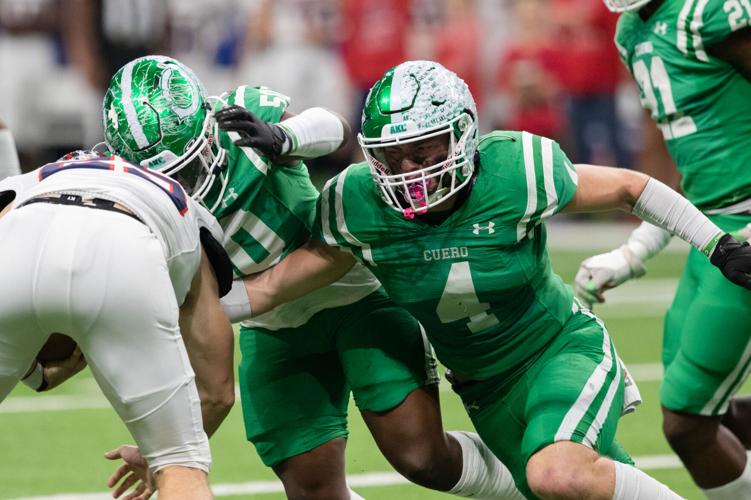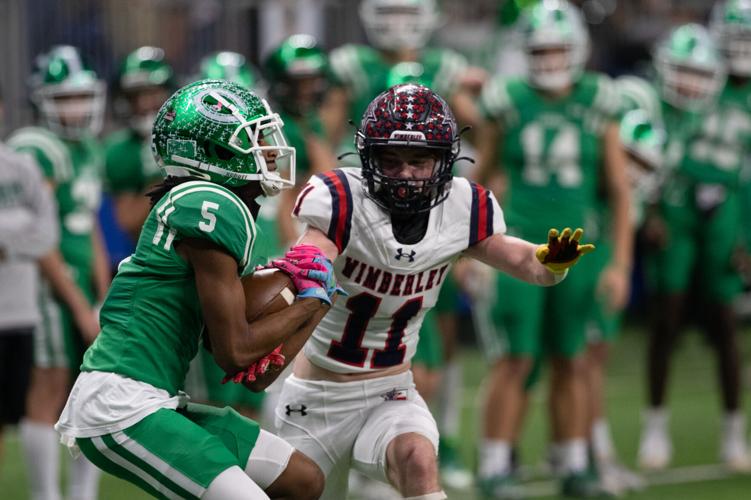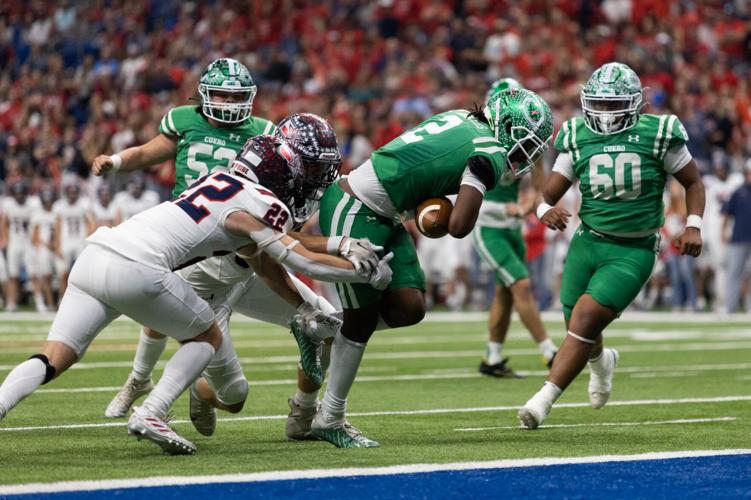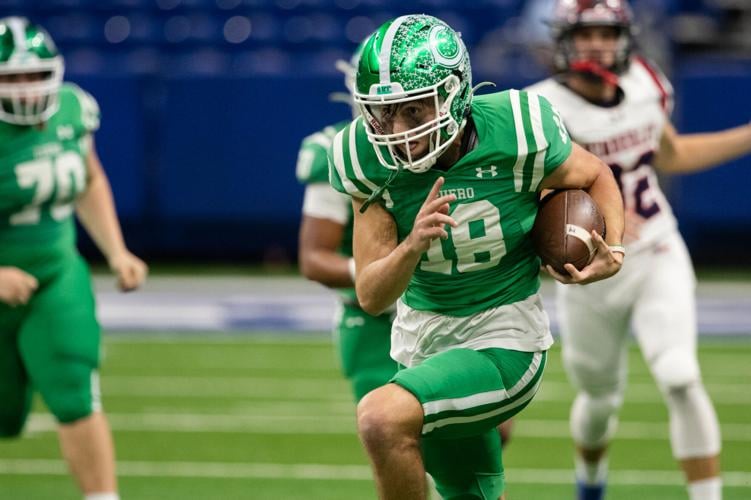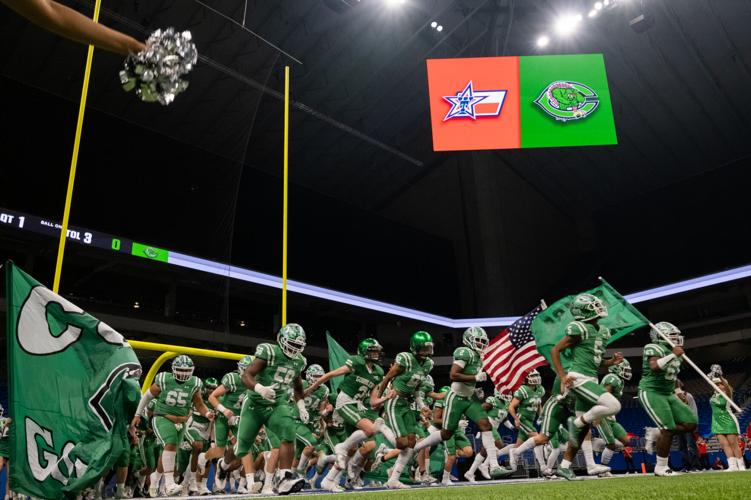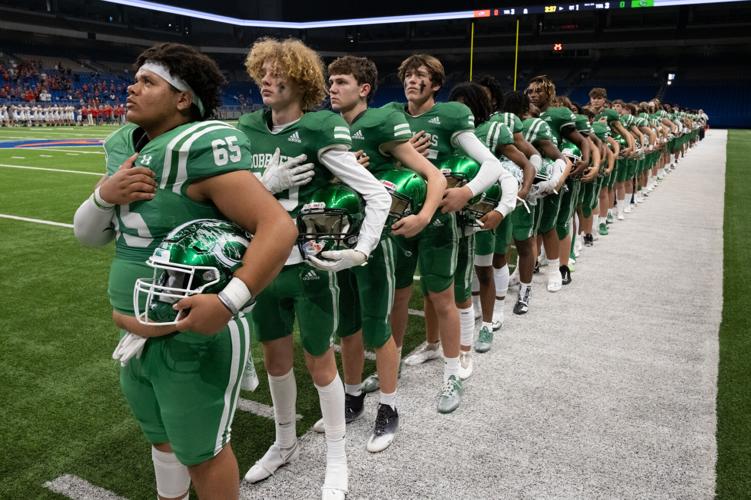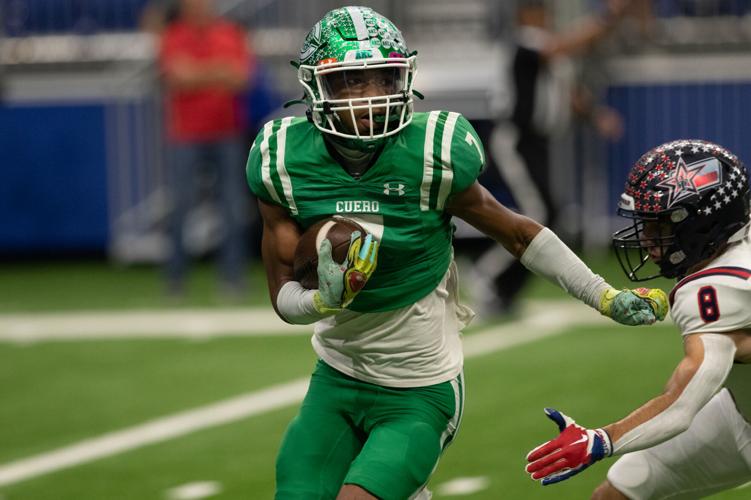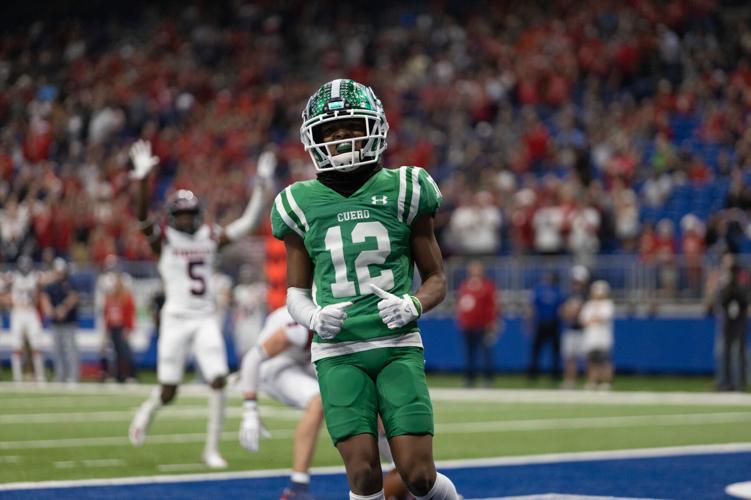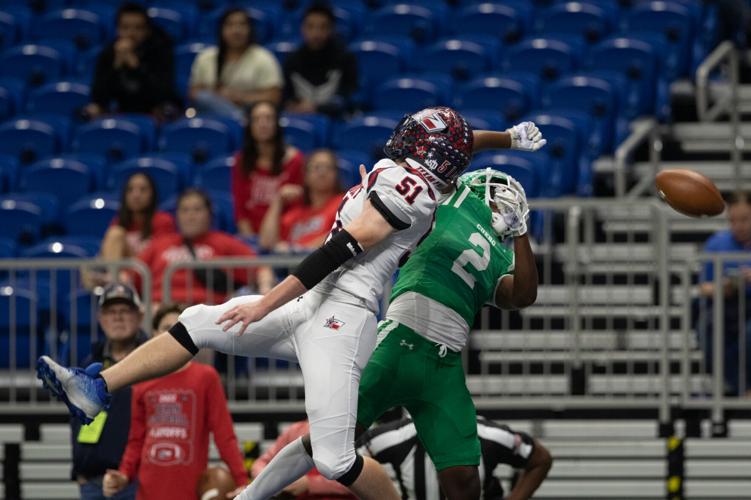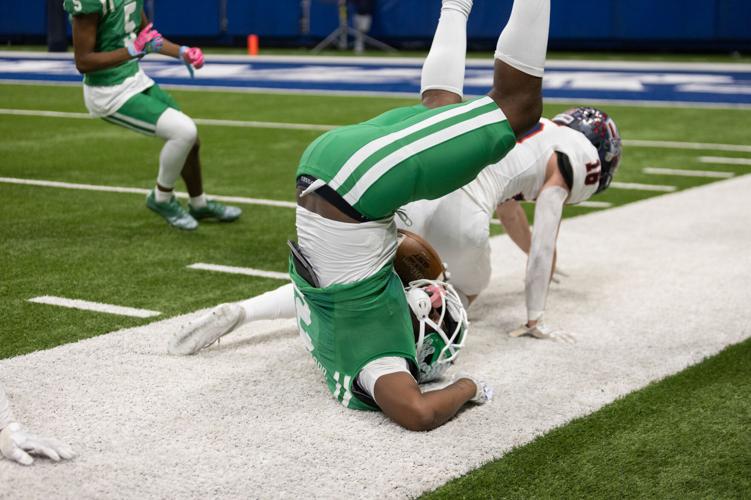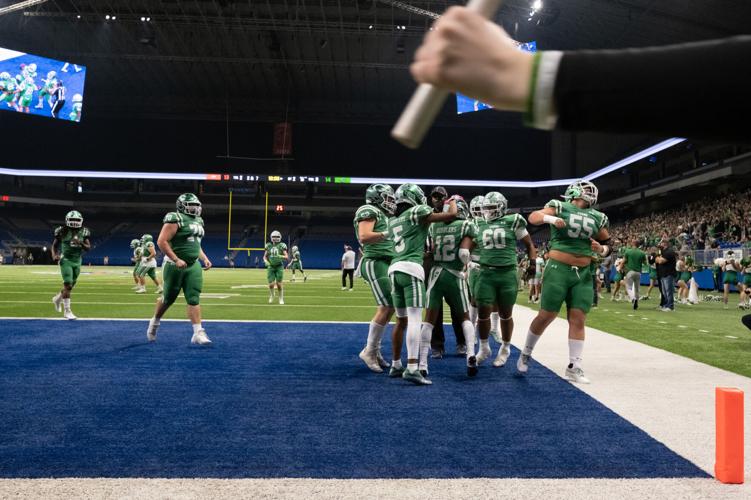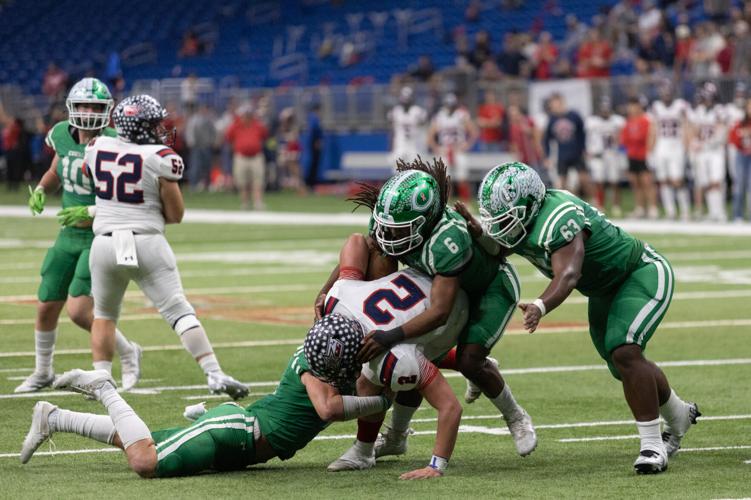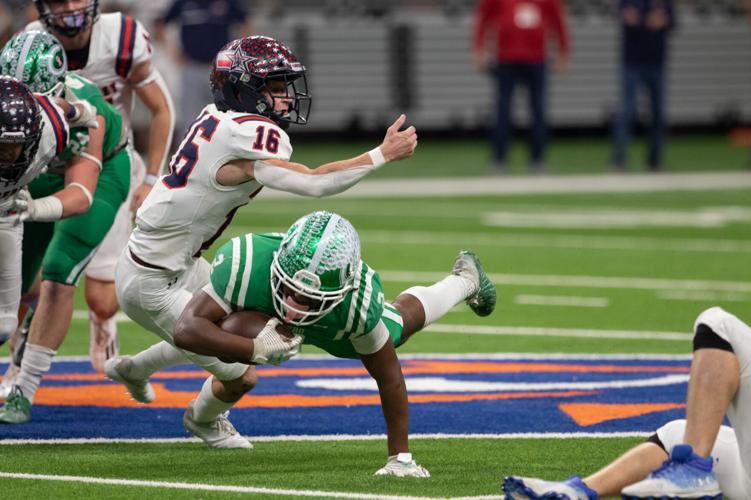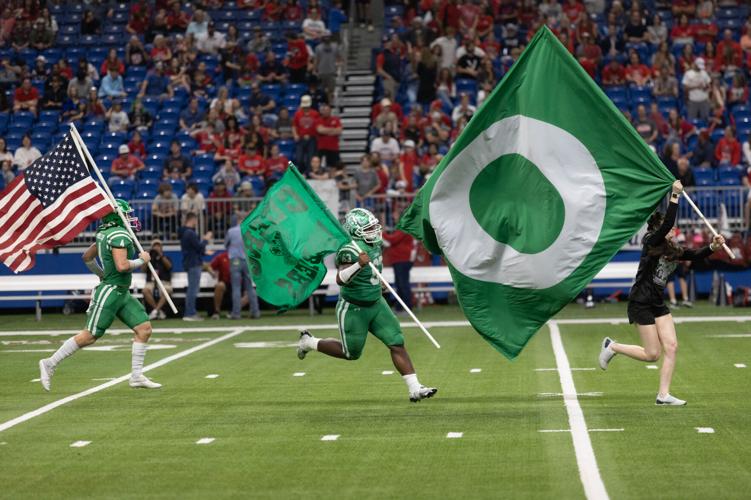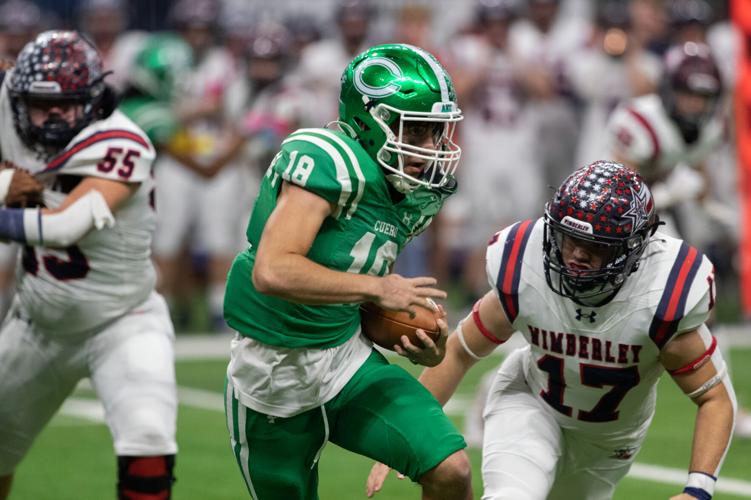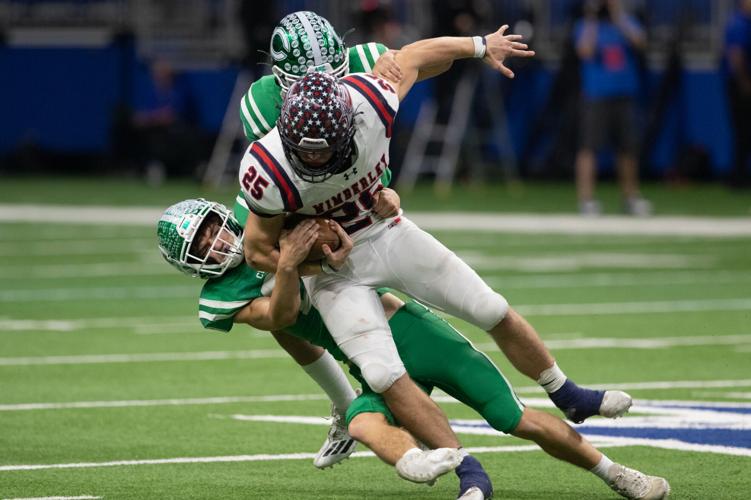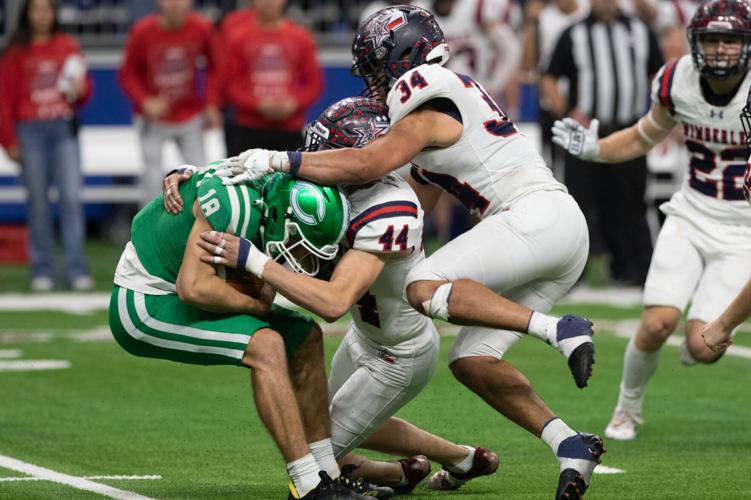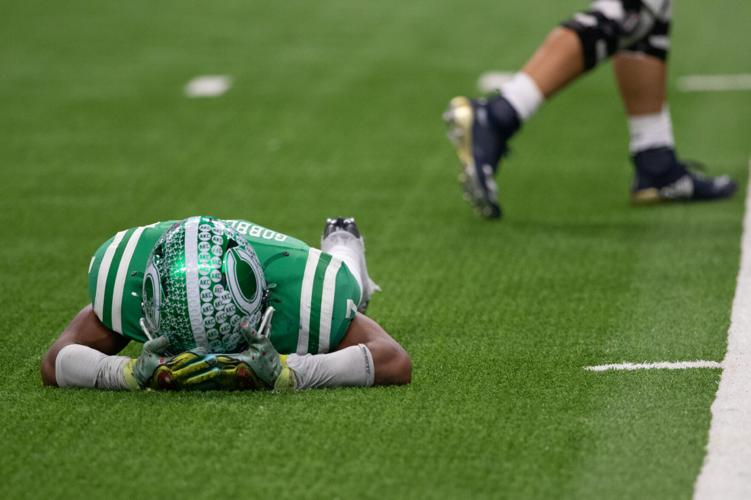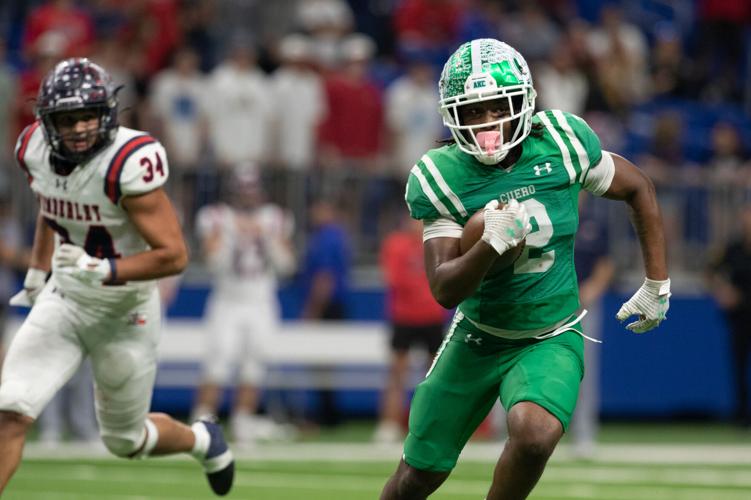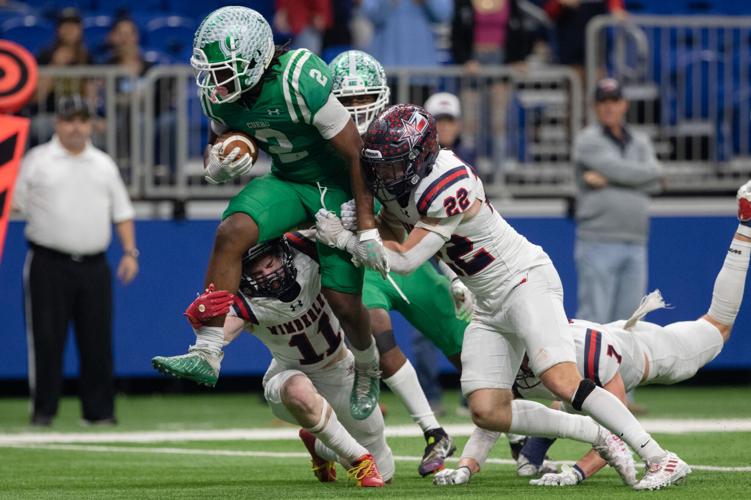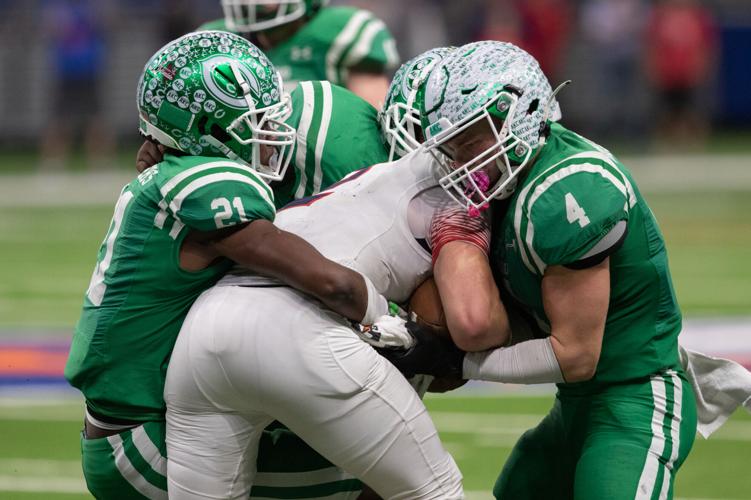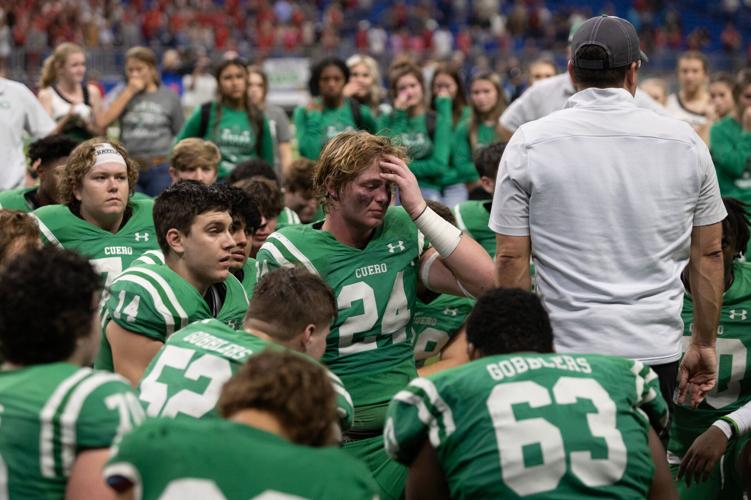 Gallery: Cuero vs. Wimberley: Class 4A, Division II state semifinal
The Gobblers' season came to a close with a 42-36 loss to Wimberley on Friday night at the Alamodome. 
"These guys have a ton to be proud of, and that's what you look at," first-year Cuero head coach Jerod Fikac said of the team's 13-2 finish. "You don't look at it like you were right there. I'm so proud of the kids. They have nothing to hang their heads about. They're proud Gobblers, and they continue to carry this tradition on. We'll knock that door down at some point."
Cuero appeared ready to advance to the state final for the 12th time when it took a 27-18 lead into halftime.
Notaro threw touchdown passes of 18 and 20 yards to Daylon Gibbs, who had five catches for 100 yards.
"We knew we had a matchup with Daylon," Fikac said. "He's a really good player and a really good wide receiver. He had a really good game tonight. He's only a junior so he's got a great future for us."
But the Texans (15-0) used a bruising rushing attack and took advantage of three Cuero turnovers in the final two quarters to overcome the deficit.
"We talked about it for a long time, in the playoffs you can't have turnovers," Fikac said. "Usually the team that has more doesn't come out on top."
Wimberley leaned on quarterback Cody Stoever, who had a 60-yard touchdown run and threw a touchdown pass, and running back Johnny Ball, who gained 131 of his 187 yards and had a 64-yard touchdown run in the second half.
"We lost the physical battle," Notaro said. "That's what lost us the game eventually was we weren't physical enough. We weren't physical at the point of attack and that will cost you in a game like this with two good teams."
"When we needed to make plays, we didn't make them," added defensive end Christian Holmes. "I think we just weren't wrapping up. Once we started wrapping up, we started getting him (Ball) a little bit."
The Gobblers expanded their lead to 30-18 when Will Carbonara kicked a 24-yard field goal on their first possession of the second half.
But the Texans scored 24 consecutive points, including a touchdown when Ball's fumble was picked up at the Cuero 12-yard line by teammate Cayden Heally, who ran it into the end zone.
"They got some momentum, and we couldn't get things going," Fikac said. "I don't know how to answer. It just snowballed on us and there wasn't much we could do about it."
The Gobblers attempted to rally, driving 75 yards in 10 plays before Tycen Williams, who carried 24 times for 168 yards, scored his second touchdown on a 17-yard run with 6:23 left in the fourth quarter.
Cuero kept the drive alive with a hook-and-lateral play to Nathan Luschen and Dayson Varela that netted 24 yards on a fourth-and-18.
"I feel like we could have done a lot of things better in order for us to win this game," Varela said.
Cuero forced a three-and-out and drove from its 32 to the Wimberley 24 on its final possession.
But Notaro slipped for an 8-yard loss on third down, and his fourth-down desperation pass was picked off by Zach Patek.
"They covered up the middle of the field and brought people in the box," Notaro said. "They did make adjustments, and we adjusted, but sometimes things don't go your way."
While Wimberley will play for its third state championship Thursday at AT&T Stadium in Arlington, Cuero will go back to work for next season.
"It's never easy to be a first-year coach and come coach a team like ours," Varela said. "I love Coach Fikac and everything he's done for us. He'll do better next year."