An old email from the CEO of Meta Platforms, revealing his managerial style deemed dictatorial, has just surfaced.
Mark Zuckerberg and Meta just announced a new wave of job cuts. 
These cost reductions relate to the elimination of 10,000 jobs, in addition to the dismissal of 11,000 people last November. In all, the parent company of Facebook, Instagram and WhatsApp has cut 21,000 jobs in four months.
Zuckerberg explained this austerity cure as the need to adapt to a new economic environment, marked by slow growth.
"For most of our history, we saw rapid revenue growth year after year and had the resources to invest in many new products. But last year was a humbling wake-up call. The world economy changed, competitive pressures grew, and our growth slowed considerably. We scaled back budgets," the Chief Executive Officer said in a blog post on March 14.
He added: "We should prepare ourselves for the possibility that this new economic reality will continue for many years."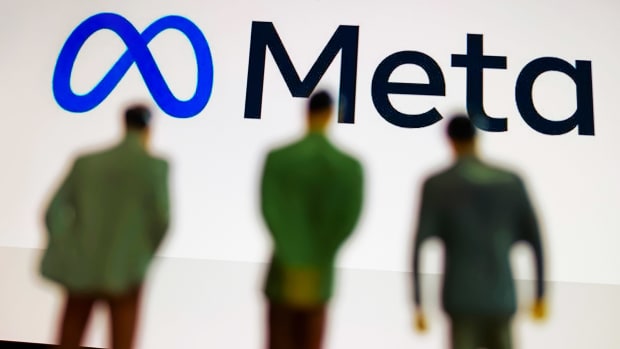 'Please Resign'
Besides the drastic cuts, what was striking was that Zuckerberg appeared cold, a real cost-killer. It is in this context that an email he had sent to Facebook employees in September 2010 has just surfaced on Twitter. In this email whose subject is "Please Resign", one gets an insight in Zuckerberg's management style. The email confirms statements by former employees calling him dictatorial, tyrannical and authoritarian.
For context, the email relates to a press leak that Facebook, which changed its name in October 2021, was working on a phone. According to Zuckerberg, this information was false but its consequences were enormous, since the telephone manufacturers, with which the company wanted to establish partnerships, would consequently consider Facebook a rival. The tech mogul was 25 years old at the time.
"Lots of you saw the TechCrunch story over the weekend claiming that we're building a mobile phone. We're not building a phone and I spoke at length at the Q&A on Friday about what we're actually doing—building ways to make all phones and apps more social," Zuckerberg wrote on September 22, 2010.
He continued: "It is frustrating and destructive that anyone here thought is was okay to say this to anyone outside the company. This was an act of betrayal. The fact that the story was inaccurate doesn't make it any better. I've had to personally spend a lot of time over the last few days—as have a lot of other people—cleaning up the damage from this mess."
Zuckerberg's frustration escalated. He called on the perpetrator or perpetrators of the leak to resign immediately.
"I'm asking whoever leaked this to resign immediately," the tech billionaire urged.
He followed his demand by a threat in case the perpetrator(s) did not leave the company on their own. 
"If you believe that it's ever appropriate to leak internal information, you should leave. If you don't resign, we will almost certainly find out who you are anyway," Zuckerberg threatened.
The email was posted on Twitter on March 19 by the Internal Tech Emails account, which specializes in posting emails from tech luminaries like Elon Musk and Steve Jobs. This email, which had been seen by millions of users, has since been removed.
'If You Can't Handle That, Then Just Leave'
Meta Platforms did not respond to a request for comment. TheStreet also asked the social media giant whether the post had been removed at Meta's request.
In a sensational book published in 2016, Antonio García Martínez, a former Facebook executive, revealed behind-the-scenes information about the Web giant. He wrote that Zuckerberg ran Facebook with an iron fist.
The title of the book – "Chaos Monkeys: Obscene Fortune and Random Failure in Silicon Valley" – described the Aquarium, the office with large bay windows, where Zuckerberg, the "Grand Helmsman", "holds his court" in complete transparency.
The slogans devised by a special laboratory – the "Facebook propaganda ministry" – were plastered on the walls amid stylized portraits of "Zuck": "Proceed and be bold" or the dramatic "Carthago delenda est" ("We must destroy Carthage") when Google-Carthage launched its own social network Google+.
The email, which you can read in full here, appears to confirm Zuckerberg's autocratic management style.
"Let's commit to maintaining complete confidentiality about the company—no exceptions," Zuckerberg wrote. "If you can't handle that, then just leave. We have too much social good to build to have to deal with this."
Elon Musk, who has a feisty relationship with his peer, dubbed him "Zuck the Fourteenth" in an apparent nod to the French King Louis the XIV, famous for his hubris and excess.