It's simple, really -- but still revolutionary.
Berkshire Hathaway  (BRK.A) - Get Free Report CEO Warren Buffett's investing opinions are practically scripture when it comes to modern investing. Buffett's investments made on behalf of shareholders have a great reputation for earning success. 
Berkshire Hathaway vice chairman Charlie Munger is also venerated for his investment outlooks, so when the two of them back a strategy, everyone quiets down to listen.
Even now, in the wake of the Silicon Valley Bank collapse, Buffett's stalwart views on the future are comforting investors during the chaos. In his most recent letter to shareholders, the financial veteran put emphasis on the importance of admitting when you're wrong.
DON'T MISS: SVB Collapse Has Extreme Consequences For These Companies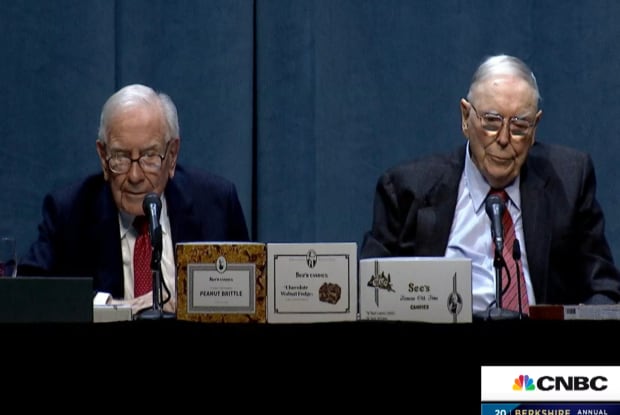 "Over the years, I have made many mistakes," Buffett wrote. "Consequently, our extensive collection of businesses currently consists of a few enterprises that have truly extraordinary economics, many that enjoy very good economic characteristics, and a large group that are marginal." 
Buffett continued, admitting that not every investment was a winner. 
"Along the way, other businesses in which I have invested have died, their products unwanted by the public," he shared with readers. "In some cases, also, bad moves by me have been rescued by very large doses of luck." The billionaire investor points to the "escapes from near-disasters at USAir and Salomon" to illustrate his mistakes.
"Our satisfactory results have been the product of about a dozen truly good decisions – that would be about one every five years."
The point Buffett is making isn't to drag him past choices through the mud, as pointed out in The Economic Times. The point is to admit when you're wrong--a tactic that other investors rarely take. Buffett and Munger both admit openly when hindsight shows a better path. Both men passed on investing in the early days of the tech industry, and they both admit that was a mistake. And in order to learn from your mistakes, you have to acknowledge them first.