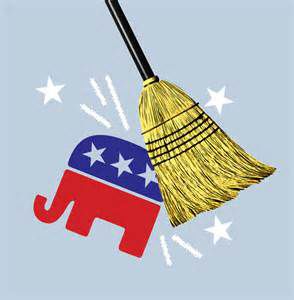 I'm glad Nov. 6 has come and gone, thinking it will take away some of this madness. We have both sides thinking they are superior to the other and are talking past each other.
I sent in my mail-in ballot about two weeks ago, with a straight-line Democratic Party darken out. That shouldn't surprise anyone, and I certainly don't have any regrets.
I'm not going to lie, my two daughters, my wife and I were really disappointed that Beto lost. Yes, we had an unofficial Beto watch party last night. It was strange because my parents and other members of my extended family have always been apolitical.
 In my 74 years, it's the first time I have ever experienced an election return watch with anyone. At about 8:45 Tuesday night, we had that look on our face that something bad happened.
The final results: Cruz beat Beto by a 2.57% margin or more precisely 214,000 votes. Still counting, saw where it might be down to a 190,000 vote loss.
Congressman Beto O'Rourke can lift his head proud for the brilliant clean campaign he won in a deep red state, where he was supposed to lose by double digits. Beto has real future in the Democratic Party, perhaps as speaker of the House, veep, president and isn't John Cornyn up for reelection in 2020?
The sky is the limit and I wouldn't be surprised to see more democratic candidates running on a no PAC money platform and getting back to handshaking retail politics. I can't understand how my conservative friends agreed that Citizens United was wrongly decided and continue to vote for candidates who are up to their elbows in special interest money, such as Club for Growth.
Democrats had a fantastic night, they didn't win the Senate, so the pundits are saying the Blue Wave never materialized. They may have a point but I see it differently because my party reestablished the blue wall in Wisconsin, Michigan, and Pennsylvania. They also made Virginia a true-blue state and won more governorships. Can you believe that the Republican Wisconsin stars like Paul Ryan, Scott Walker, and Reince Priebus are afterthoughts in the new Trumplican Party?
Health care was the number one issue last night and immigration came in second. The message of hope won the House races and fear won out in the Senate races.
100 women (84 are Dems) are now members of the House.
In the next two years: The Affordable Care Act with its preexisting conditions, will not be repealed and three red states, Utah, Nebraska and Idaho voted to expand Medicaid. Mitch McConnell can no longer threaten to cut back Social Security and Medicare. Democrats would be wise to pass immigration reform while money for the wall will part of a DACA plan. It has the best chance of finally getting a vote on the floor. The Senate still has the votes to prevent President Trump being removed but Mueller will likely turn over his findings to Nancy Pelosi instead of a Trump lackey.
The Democrats will now control the purse strings and have control over all the hearings with subpoena power. The Intelligence Chair will be Adam Schiff, Judiciary Chairman, Jerry Nadler, and the Oversight Committee will be Elijah Cummings.
I'm glad the Dems picked up a lot of governorships, which will help in redrawing Congressional districts in 2020. The courts overruling Pennsylvania's gerrymandered districts was the primary reason Dems did so well in that state.  Texas, Florida, and Georgia can no longer be called deep red states.
In January of 2019, it's time for Democrats to do what the people elected them to do. They need to lower prescription drug costs and find a well to make health care more affordable. They can't be consumed with investigations, although some are warranted. The Trump tax cuts weren't that popular, so they have an incentive not to make them permanent; so, a way can be found to give the middle class a real tax cut. I can see the economy slowing down with interest rate hikes, so the Dems must not do anything to hinder growth.  
Don't be so gloom just because Michael Cloud is our representative; he's in a minority position for two years. All that Club for Growth money won't mean a thing without the 218 votes necessary to pass or prevent a bill from passing the House.
 I know Beto is a big loss but I told my wife not to throw away my picture with Beto away because someday my great- great grandkids might be showing off that picture.
Democrats should be excited that 60+ of the new reregister voters are Democrats. We won 26+ new House seats,7 governorships, won the popular vote and now chair the House Science Committee. All this with unemployment at 3.7%. It's wasn't about money.
It's going to take a couple more election cycles to get back where we were. Texas is now 47% in voting, so even with the large turnout, several more votes were not counted last night. We've got to keep working and voting because there is no time for whining.
Michael Gomez is a retired, opinionated left-of-center, political junkie who likes to discuss issues, as opposed to ideology.