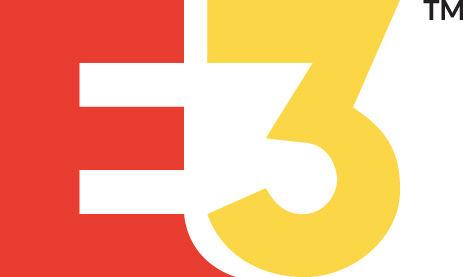 E3 2018 may have officially ended, but it's far from game-over.
This year's Electronic Entertainment Expo was met with some mixed reaction by those on social media. Then again, when isn't the internet hypercritical?
My partner and I actually had the chance to watch most of E3's livestreams thanks to Gamespot's livestreaming events. Seriously, count on the gamers at Gamespot when it comes to E3 coverage. They did a fantastic job and have a nice landing page with all the highlights – from press conference overviews and announcements to trailers and conference galleries.
But I digress.
We thought this year's E3 hit the mark with gamers – some more than others. Perhaps my biggest peeve was nothing truly seemed like a surprise. Mainly because some of the biggest game announcements came prior to the livestream, like "Fallout 76" and "Kingdom Hearts III." Despite that, the few announcements that did manage to surprise me, such as the "Resident Evil 2" remake and Nintendo Switch offering "Fortnite" and "Fallout Shelter" on its eShop, made up for everything else.
Here are the highlights in my book:
"Kingdom Hearts III"(tncms-asset)4ea7aff4-701f-11e8-a32a-eb091d6ac902[2](/tncms-asset)
If it feels like an eternity for the release of "Kingdom Hearts III," that's because it has been. First announced at E3 2013, Square Enix teased us with trailers for the game. Every time we felt like the game was close to being released, we waited longer – 13 years to be exact, if you're counting the fact that "Kingdom Hearts II" was released in 2005. Well, the wait is finally over (somewhat).
Have you ever played a "Kingdom Hearts" title?
We still have to wait about seven months, but Jan. 29, 2019, the game will be available for PlayStation 4 and Xbox One. I think what worries me most about playing this game is the fact I haven't really kept up with any new Disney movies. I guess it's time for me to catch up on my them so I can understand some of the worlds we can expect to explore in this much-anticipated sequel. Also, what was up with the strange voice acting? My guess is the game is still undergoing some audio-tuning, so I don't expect the voices will sound so harsh come playtime.
"Fallout 76"
Details about this game emerged a couple of days before E3, Bethesda showed us gameplay and confirmed the game would be – as the social media buzz suggested – online multiplayer. While I'm not surprised this game showed up at E3, the amount of gameplay and information provided made it stand out. Most exciting was the release date: Nov. 14, just five months away. But it gets better.
Bethesda also shared the game would release a BETA version for those who preorder the game. I consider "Fallout" one of those iconic series that will stand the test of time. Like other Bethesda games, "Elder Scrolls" for instance, the game has infinite playability. This game will definitely shake up the RPG we've grown to know and love. Speaking of "Elder Scrolls," Bethesda also announced through a very short trailer that "Elder Scrolls VI" is coming. Basically Bethesda was like, "We know you won't shut up about it, so here." I didn't want to highlight this one because it really wasn't much of a surprise. Obviously the gaming publisher would be working on a new "Elder Scrolls."
Learn more about the preorder for "Fallout 76."
"Ghost of Tshshima"
Maybe I've been living under a rock, but this game came totally out of left field for me. In "Ghost of Tsushima," you take on the role of Jin Sakai, who is one of the few survivors left of his clan after the Mongol Empire's invasion of his home island, Tsushima. The game then obviously takes you on an adventure of justice for your people. This game is absolutely stunning. The fighting mechanics coupled with the beautiful artwork make this a definite contender for Game of the Year, whenever it comes out. That's right, whenever. We don't know when the game will be released, but for sure, it'll be a hit.
"Resident Evil 2" Remake
You guys. It's here. The "Resident Evil" series is pretty much the reason I became a gamer, so to see a remake in the works gives me all the feels. The game is everything I would imagine it to be on a current-generation console. The game is slated to be released Jan. 25, 2019, and it's definitely a game I'll preorder.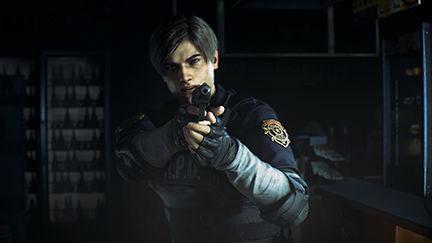 I pretty much fell out of my seat when I saw Leon Kennedy's signature hairstyle enter the frame.
Nintendo's Livestream
Maybe I just feel this way because I'm a fanboy, but Nintendo's livestream never disappoints. From gameplay of the new "Super Smash Bros. Ultimate" to learning that "Fortnite" and "Fallout Shelter" were on the eShop, I couldn't get enough. I immediately downloaded both titles, and their playability on the Switch is much more convenient than on mobile or tablet. I'm so glad Nintendo is including the entire roster for "Super Smash Bros. Ultimate." A lot of people were upset that Waluigi was dropped from the roster, and I can understand the point, considering the whole trailer is centered on the fact that "Everyone is here." Waluigi, however, is expected to make an appearance as, get this, an assist trophy. I expect perhaps before the game comes out Dec. 7, that Nintendo may make a tweak. Maybe? You don't want to upset your fan base.
So what's next?
You may agree or disagree with some of my picks, and to be quite honest, I can never be upset about games being released. Each game takes a lot of effort and has a place on someone's shelf. So what about E3 2019? I expect 2019 and 2020 will be very interesting conferences. Other games that I didn't highlight, like Bungie's "Halo Infinite" and Bethesda's "Starfield," will definitely be games that will come out for next-generation consoles. I'm really thinking next year could be an update on these titles with more focus on these next-generation consoles. I don't believe we'll be seeing PlayStation 5 or the next Microsoft console in 2019, but I do think its capabilities will be shared with us next year, keeping us on our toes like always.
Thanks, E3, for always leveling up.