A 1,700-acre controlled burn at a wildlife refuge in Aransas County was likely the source of smoke and haze in Victoria County on Tuesday.
"If anyone is wondering, (Aransas National Wildlife Refuge) is running a controlled burn," said Victoria County Fire Marshal Richard Castillo, reading from a Texas A&M Forest Service bulletin.
According to the wildlife refuge's Facebook page, the burn's goal was to "restore coastal prairie habitat by reducing invasive woody species."
In downtown Victoria, the odor of smoke was distinct, and a thin layer of haze could be seen just above the horizon.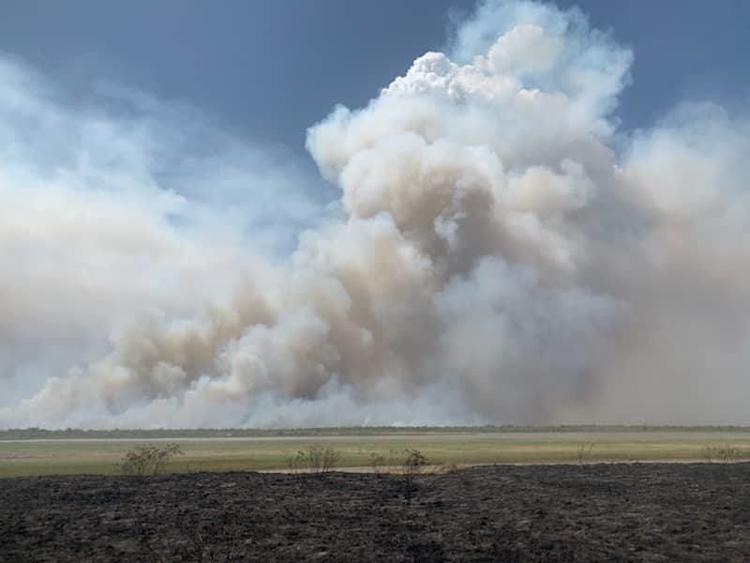 A driver also reported thick smoke near the community of Guadalupe, just south of Victoria.
Nevertheless, sheriff's offices and fire departments elsewhere in the Crossroads reported no such conditions.
Although Castillo was unsure of the source of the smoke at Guadalupe, he said Victoria County remains under a burn ban.
Despite the ban, which requires fires to be contained in covered barrels, firefighters were dispatched to a grass fire near Nursery about 3:45 p.m. that burned about four acres, Castillo said.
The person who started that fire would likely be fined for failing to contain the fire, he said.
No people were injured, and no structures were damaged, Castillo said.
No fires were reported in Calhoun County on Tuesday, a Port Lavaca Fire Department official said.
But a Goliad County sheriff's representative said she had received several calls Tuesday evening reporting smoke and haze.
Castillo said it is not unusual for smoke to drift across one or more counties with the proper weather conditions.
He also said the turbulent nature of hot air and coastal winds in the area mean smoke can disperse in a highly unpredictable manner.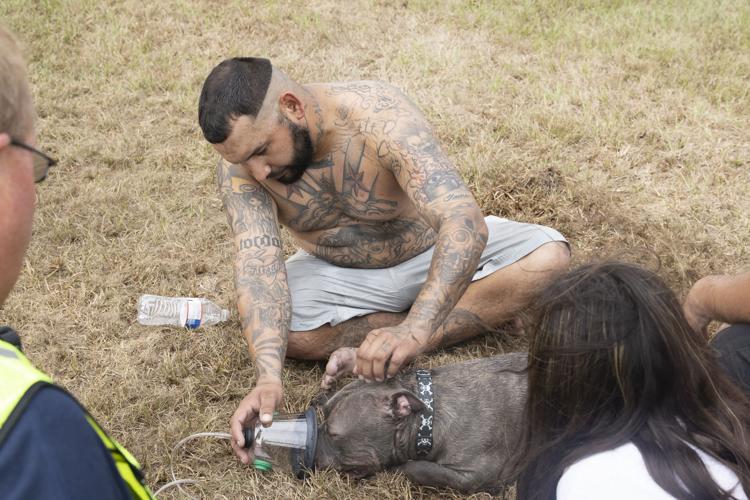 According to the National Weather Service, winds in Victoria County were blowing from the south at 13 mph.
Castillo said the smoke would likely only pose a danger to those with serious breathing problems.