About half as many fledged whooping crane chicks as last year are making the 2,500-mile journey to Texas this winter.
Officials at Wood Buffalo National Park in Canada counted 24. Last year, they counted 63.
Wade Harrell, the whooping crane recovery coordinator for the U.S. Fish and Wildlife Service, said the decrease may be due to colder and wetter conditions there, and officials have historically seen a dip in chick recruitment and population size about once every decade for the past six decades they've observed them.
"My guess is we're probably not going to see an increase in the population size this winter after we do our winter survey as we have the last few winters," he said.
Harrell said the service has set the chicks up for success by burning 3,780 acres on Matagorda Island, which will help them forage for food.
Last month, the Aransas National Wildlife Refuge, which the whooping cranes fan out from, received more than 17 inches of rain or about half its average annual rainfall. This will likely lead to an abundance of their favorite foods: blue crabs and wolfberries.
Harrell asks people to record seeing them on Texas Whooper Watch Project page on iNaturalist.org. Provide a count, an estimate of how far away you stood from the animal, the habitat you observed it in, any hazards that were present and its behavior and well-being. Creating an account on ebird.org is also a good way to do this. While photos are encouraged, people shouldn't get closer than 1,000 feet.
"If the birds appear agitated and they are moving away from you, you're too close," Harrell said.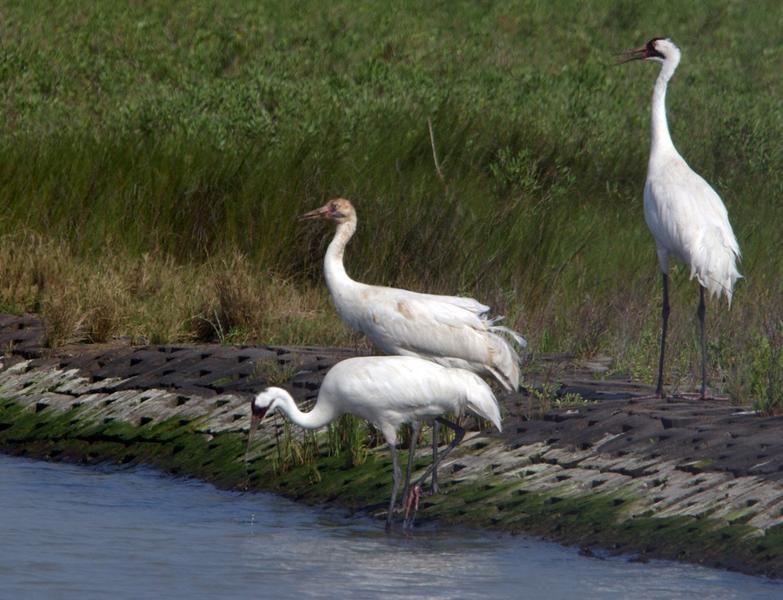 Listing status: Endangered since 1967

Description: Adults stand 5 feet tall and are snowy white except for black or gray feathers on the tips of their wings and the side of their head.

Habitat: There are several reintroduced and captive populations, but the Crossroads has the only self-sustaining wild population. It takes as many as 50 days for them to fly from Canada to the Texas coast. Oct. 5, a whooping crane was sighted at 

Quivira National Wildlife Refuge in Stafford, Kan.
And here are some whooping crane look-alikes: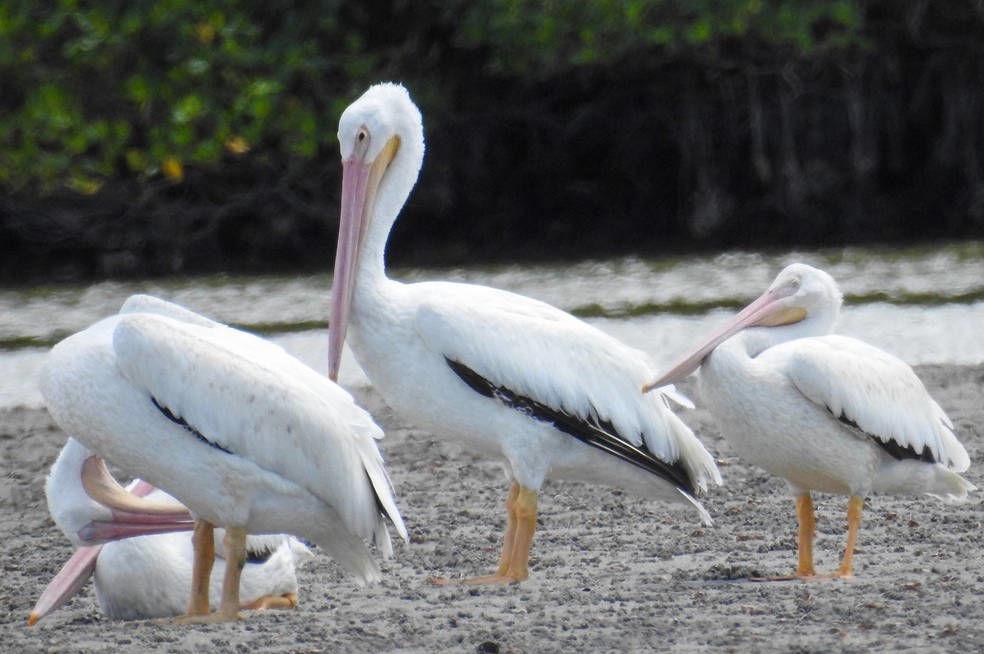 pelecanus erythrorhynchos
Listing status: Not listed

Description: With a 9-foot wingspan, they look similar to brown pelicans in shape but are much larger and have different habits. For example, they feed from shallow lakes and don't dive from the air for fish.

Habitat: Most migrate south in the winter, but some are permanent Texans.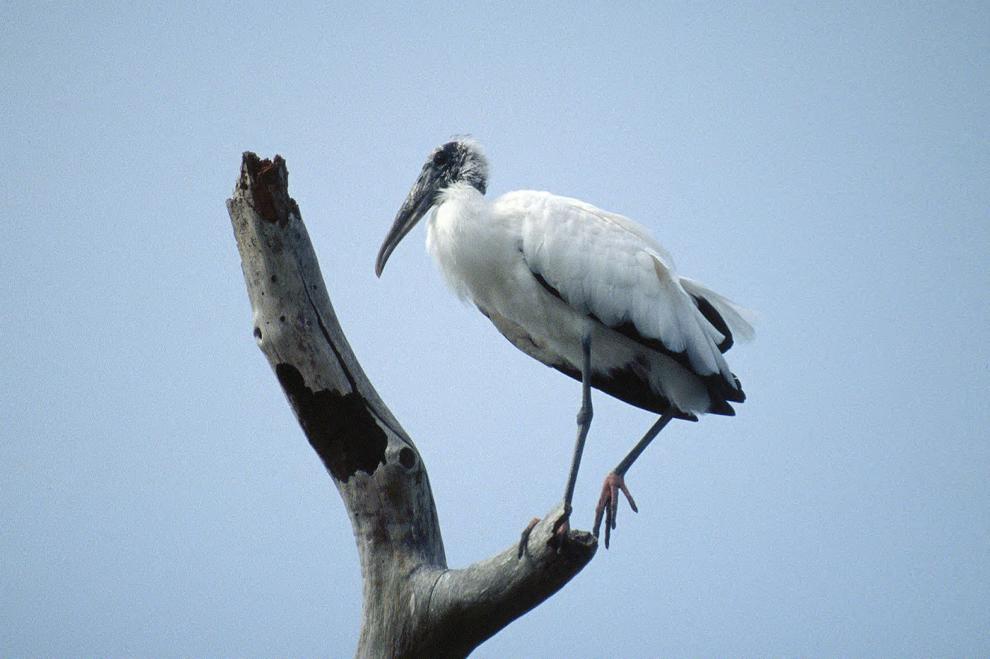 Listing status: Threatened in Florida, where there is a resident population

Description: At 4 feet tall, their long legs wade through the water. Their plumage is also white except for their black tail. Their head and neck are also largely unfeathered and dark gray.

Habitat: Wood storks seen in Texas are migrating south to their wintering grounds in Mexico.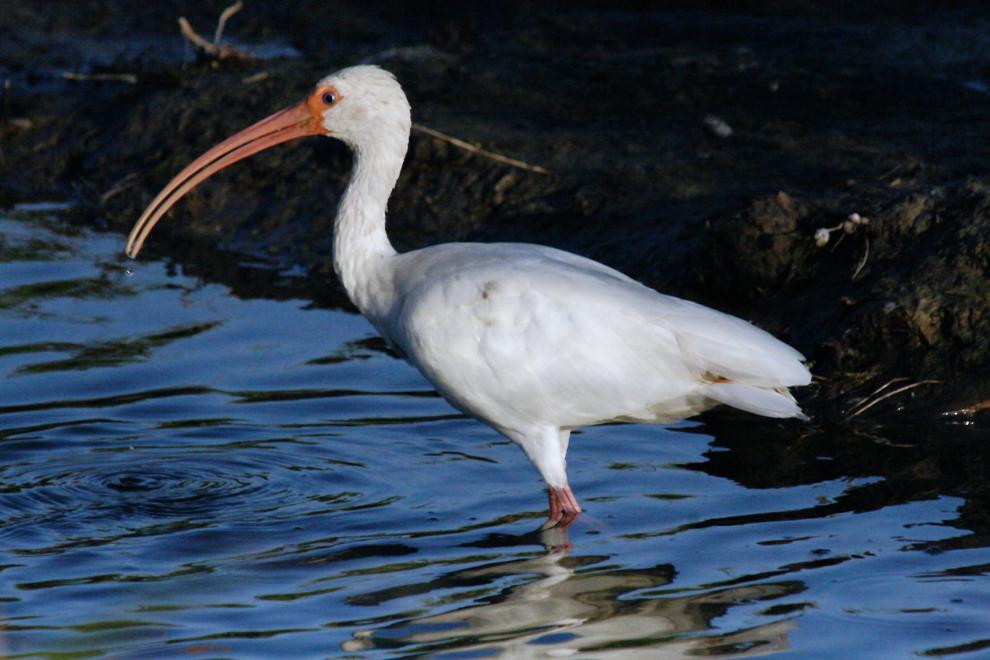 Listing status: Not listed

Description: They stand on bright red legs, have a long curved bill and are all white except their black wingtips.

Habitat: They like shallow wetlands and estuaries in the southeastern U.S.
*The text that is bolded reflects a correction that was made on Wednesday, Oct. 17 to the originally printed story.