The Calhoun Port Authority hired a separate lawyer to handle the Texas Open Meetings Act violation lawsuit the Victoria Advocate filed against it.
The board voted 5 to 1 to hire Bill Cobb, of Austin, for $400 an hour, board member Tony Holladay said Thursday.
"It's not cheap, but a lot of them were higher than that," Holladay said about others considered, such as law firms Bickerstaff Heath Delgado Acosta LLP and Olson & Olson Attorneys at Law LLP. "We liked Mr. Cobb's attitude and his presentation. We also liked where he's been in the past, so we think he has good experience and will be well worth what it costs us to defend ourselves."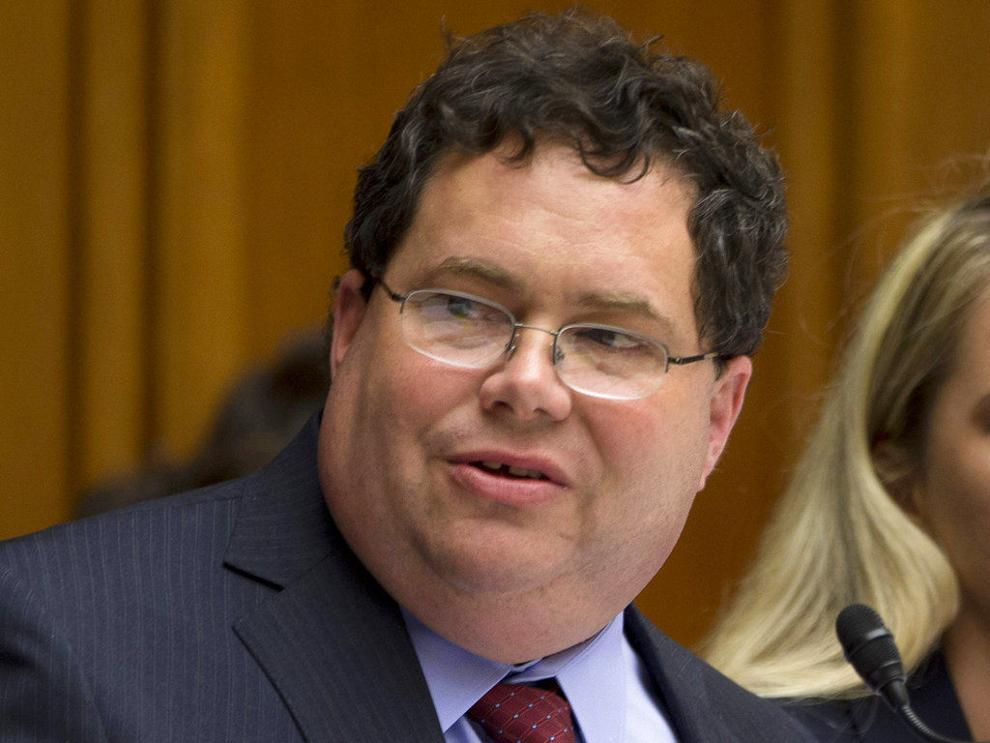 The Advocate sued the Port on May 21, asserting Port officials broke the law when they failed to specifically write on the Port's May 9 agenda they were considering hiring ex-Congressman Blake Farenthold as a lobbyist at an annual salary of $160,000. The lawsuit seeks to void his hiring.
According to the State Bar, Cobb's practice areas are administrative and public, antitrust, technology, environmental, government/administrative, insurance, commercial litigation, public utility and civil appellate.
Before starting his own practice, Cobb worked for the Texas Attorney General from 2009 to 2012, according to his website.
Holladay said the board decided to hire a separate lawyer because David Roberts – of Port Lavaca-based Roberts, Roberts, Odefey, Witte and Wall – said he had a conflict of interest. Holladay did not know what that conflict of interest was, and Roberts could not be reached by deadline.
It's not clear how long Roberts has represented the Port. The Port's budgets show it has spent between $173,500 and $259,605 on legal service fees each year.
Holladay said the only board member to vote against hiring Cobb was J.C. Melcher Jr.
Thursday, Melcher declined to say why he cast his opposing vote.
"I'm not going to discuss anything over the phone. You need to call the port manager if you need a story," he said.
Since the Advocate sued, the board has taken at least one vote to fire Farenthold but was split 3 to 3.
Holladay voted to fire Farenthold. Holladay said he initially thought Farenthold could help the Port get a law passed that would require the Army Corps of Engineers to pay for jetties it has admitted are failing because of a deficiency in how it designed them. He said right now, the Port is expected to pay 25 percent of what it would cost to replace or fix the jetties.
"We don't feel the citizens of Calhoun County should have to pay for that," he said.
Holladay said he thinks Farenthold can't be an effective lobbyist after reneging on a promise to repay taxpayers the $84,000 he used to settle a sexual harassment complaint brought against him while in office.
But he also thinks the Advocate's lawsuit is without merit and costing the taxpayers.
To this, John Griffin, the newspaper's attorney, replied, "The taxpayers aren't paying the newspaper's lawyers; the taxpayers are paying Mr. Farenthold $160,000 a year, and they are paying the Port's lawyers to claim the public had no right to know of his hiring."
Griffin said Roberts was served with the lawsuit against the Port and the Port must file an answer later this month.
"The first step is getting the sworn testimony of some of the key witnesses, such as Mr. Farenthold, the Port Director (Charles Hausmann) and (Board Chairman Randy L.) Boyd. Those deposition dates are pending, and we'll work together to make sure those depositions happen, and then we will present this case to the district court for a decision," Griffin said.
The Port's budgets also show it has had numerous consultants over the years for engineering, environmental and government relations. It spent between $65,000 and $70,000 every year on a governmental relations consultant until 2015. That year, it increased its spending on a governmental relations consultant to $110,000, and the latest budget, which is through June 30, shows the port allocated $210,000 for a government relations consultant.
Holladay said even though the Port has hired Farenthold as a lobbyist, it continues to employ another lobbyist in Washington, D.C.