Caleb Lehtinen, 18, was working in the barn at his Seadrift home on Saturday when something in the sky caught his eye.
"I was like 'Woah, that is not normal,'" the recent Calhoun High School graduate said. "It had been cloudy earlier but nothing like this."
Lehtinen snapped a photo and posted it with a string of similar photos on a community Facebook group comprised of hundreds of Calhoun County residents. He quickly noticed he was not the only one to see the spectacle.
Derek Salinas, 38, a Port Lavaca resident who was in Seadrift at the time, was helping a friend install a pool filter when he looked up to see the menacing clouds.
"It never touched down, thankfully, but would of done some damage if it did," he said.
From different angles and distances, the near-dozen photos showed dark clouds funneling down from the sky in front of a bright blue sky, indicating a tornado may soon touch down.
Although the funnel outside of Lehtinen's home, he said, dissipated within about 10 minutes, National Weather Service officials in Corpus Christi had begun receiving tips about potential tornados in the area. Photos sent to the weather service and hints of a tornado on radar led officials to issue a tornado warning just after 1 p.m. and until 1:45 p.m.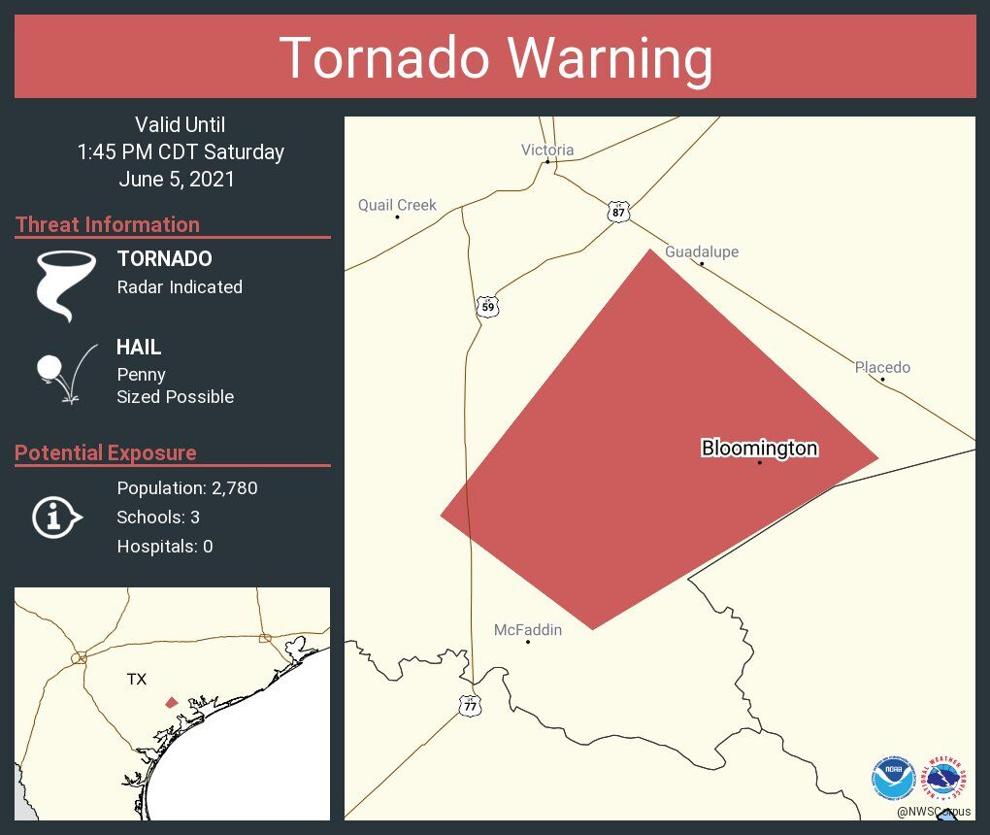 Authorities received calls describing the developing tornados in three different locations before noon, said Leonard Bermea, police chief of the Seadrift Police Department. Luckily, those three, which were reported around state highways 185 and 35 in the Green Lake area, never touched down, he said.
Nevertheless, National Weather Service meteorologists said they received reports of only one tornado.
As the dark clouds gave way to the sun, the weather service rescinded its tornado warning early after seeing the clouds quickly fade, said Brian Field, a meteorologist with the weather service.
Field credited the severe weather to low pressure in the region during the last week and recent storms in the area. Both, he said, can sometimes lead to the formation of tornados in atypical conditions, called landspouts.
Although they are typically weaker than tornados associated with storm supercells, Field said residents should not underestimate the potential destructive impact and danger of landspouts.
"They can be deceiving," Field said, describing the appearance of a landspout. "Sometimes it can be hard to tell if the circulation had touched down, but anyone in the area should keep their distance and follow any guidelines (the National Weather Service) puts out."
Field said no other funnel clouds were reported Saturday in the region.
Calhoun County Emergency Management officials could not be reached for comment Saturday.