A Corpus Christi man, accused of being intoxicated after fatally striking a toddler with his pickup, had a blood alcohol content below the legal limit, his attorney said Thursday.
The attorney's statement comes after a Calhoun County grand jury chose not to indict the man on an intoxicated manslaughter charge last week after reviewing evidence from the Port Lavaca Police Department, information from the district attorney's office and testimony from witnesses.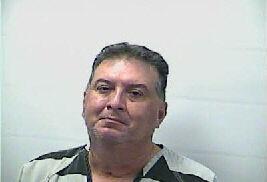 Noe Rodriguez Paez, 53, is accused of killing 3-year-old Port Lavaca toddler Zaylen Gonzales with his pickup in a Port Lavaca parking lot last year. Zaylen was pronounced dead after arriving at Memorial Medical Center Hospital after the crash, Colin Rangnow, the Port Lavaca police chief, said last year.
Defense attorney Sierra Tabone, who was hired by Paez in February, said she was not provided any evidence that would lead "any rational factfinder" to believe her client was intoxicated. She said a toxicology report done at the Texas Department of Public Safety lab in Corpus Christi after the crash showed Paez's blood alcohol content was below the state's legal limit.
She said Paez also had no drugs in his system, also citing the toxicology report.
When asked whether the materials put before the grand jury included a toxicology report or what Paez's blood alcohol content was, Dan Heard, the district attorney for Calhoun County, said he was not legally allowed to comment.
Rangnow said last year that officers noted signs of intoxication in Paez during a preliminary investigation into the crash, and witnesses at the scene told authorities that Paez was driving recklessly when he arrived at and left the parking lot.
Asked about what Paez's blood alcohol content was and whether a field sobriety test was performed by officers, Rangnow and Heard declined to comment. Heard said he was not legally allow to comment, and reiterated that all the evidence was give to the grand jury.
"It is important to remember that all evidence from the investigating agency was presented to the grand jury, the grand jury deliberated, and made its decision," Heard wrote in an email Wednesday.
In Texas, it is illegal to operate a vehicle with a blood alcohol content of 0.08 or more, according to the Texas Department of Public Safety.
A records clerk at the Port Lavaca Police Department said in an email Tuesday they could not provide any documentation related to the case because it is related to an investigation that did not result in conviction or deferred adjudication.
The Advocate filed an open records request on Tuesday with the Texas Department Public Safety seeking Paez's toxicology report. That request had not been answered as of Thursday.
Tabone said the situation is tragic and that she understands the grief felt by all parties involved.
"While we recognize the tragedy of this case, a tragedy is not always fixed by creating another tragedy. This was simply a tragic accident. We are sad for the young life that was lost and those that loved him," she wrote in an email. "We are pleased that justice was served with the no-bill and that Mr. Paez and his family can put this behind them."
"We are praying for everyone in this case. It is just a horrible tragedy," she said Thursday. "We hope that everyone can move on from this."
Intoxicated manslaughter is a second-degree felony that, if convicted, is punishable by two-20 years in prison. A fine of up to $10,000 could also be assessed.
Rangnow said it was his understanding that the case may go before grand jury again next month.
But Heard said he could not confirm this. Heard said he could not legally comment on whether the case would go before grand jury again or what the charges could be.
Rangnow said all of the information about the case has been provided to the district attorney's office.
Heard said no new evidence has been submitted since the announcement of the grand jury's decision.
Heard said the case remained "no-billed" Thursday, meaning it can not proceed to trial unless another grand jury sees the case. Heard said the primary way would be if new evidence was introduced.