PORT LAVACA – Two men were found guilty Thursday evening of murdering a man who was found dead from a single gunshot wound in his apartment in October 2017.
Andrew Ray Flores, 24, and Anthony Reyes Serena, 21, were found guilty of murdering Lupe Garcia, 33, by a jury of five men and six women after two and a half days of testimony and more than four hours of jury deliberation.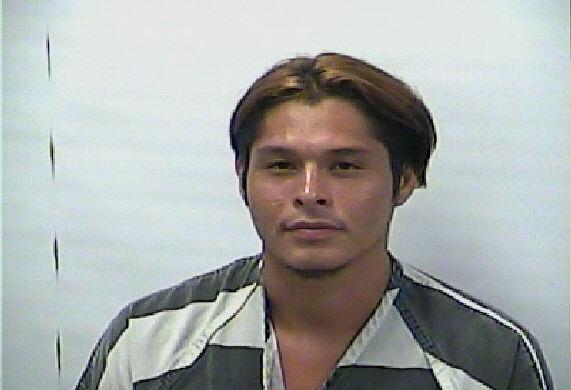 The jury sided with Shannon Salyer, first assistant district attorney for Calhoun, who said, "We cannot allow the law of the jungle to proceed over Calhoun County."
"We cannot allow people to kill each other over drugs," he said. "There needs to be justice, even for the lowest in the community."
Salyer tried the cases with second district attorney assistant, Sara Rodriguez. 
The verdict came after Flores and Serena were brought to trial on an indictment accusing them of capital murder. Calhoun County District Attorney Dan Heard said in 2018 that the co-defendants killed Garcia while robbing the man at his residence in the 200 block of Bonorden Street in Port Lavaca.
Once the verdict was read, defense attorneys Keith Weiser and Joseph Garza asked Judge Jack W. Marr to poll the jury as a means of ensuring the decision was unanimous.
Capital murder holds a punishment of either a life sentence without parole or the death penalty, while murder is punished with a prison term of 5 to 99 years or life imprisonment.
Attorneys for the prosecution and defense gave their closing arguments, outlining their perspectives of the evidence and testimonies presented before the jury went into deliberation.
Weiser, who is co-representing Serena with Merri Nichols, stressed that there was not enough evidence to show that their client was guilty beyond a reasonable doubt.
"I'm asking you to fail this state's case ... and let him go home to his family," he told jury members.
Weiser questioned the accuracy of witnesses who testified and some evidence presented, which he found to be more coincidental than proof of the alleged crimes.
Garza, representing Flores, said the indictment, alleging his client committed capital murder, "was frivolous, if not reckless." He stressed that there was no valid evidence presented of a robbery or attempted robbery.
"What was taken from Mr. Garcia? Nothing that the prosecution can show you," he said.
In order to convict Flores and Serena of capital murder, the prosecution would have had to prove to the jury that the defendant or defendants committed or attempted to commit a felony beyond a reasonable doubt.
Salyer argued that there was enough evidence presented to show that Serena and Flores were guilty beyond reasonable doubt of both killing Garcia and robbing or attempting to rob him.
During his closing argument, he said the death was the result of a "robbery gone bad," but the jury did not reach that verdict.
The trial will continue with sentencing at 9 a.m. Friday, Marr said.
This story was updated June 14, 2019 to correct the assistant district attorney's name.