Two people were arrested after a more than two-hour standoff with police at a Yoakum residence Tuesday afternoon, Police Chief Karl Van Slooten said.
The occupants were flushed out of the residence with tear gas after they refused to cooperate or communicate with authorities, Van Slooten said Wednesday. No injuries were reported.
Yoakum police were briefed on Kindrick Brown, 46, of Hallettsville, who had outstanding warrants charging him with parole violation and unauthorized use of a vehicle, Van Slooten said.
According to Lavaca County Jail records, the warrant charging him with parole violation was out of Austin, and the other was from an offense from Saturday.
Van Slooten said officers witnessed Brown enter a residence on the 600 block of North South Street about 9 p.m. and attempted to identify him. After entering the home, Brown did not communicate with officers and remained in the home despite calls to come out.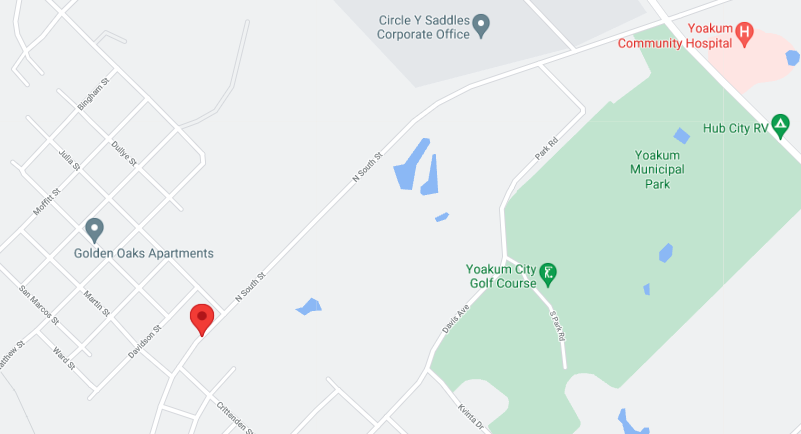 While officers attempted to speak with Brown, Tamicka Tucker, 47, of Victoria, who Van Slooten said was Brown's girlfriend, told officers that Brown was not there.
Van Slooten said officers were able to positively identify Brown through one of the windows of the home.
At one point, Van Slooten said an officer observed Brown standing near the entrance of the home with a baseball bat, seemingly prepping to strike the officers as they came in.
Officers attempted to communicate with the two for more than two hours before using tear gas to force them out of the home, Van Slooten said. At that point, the two gave themselves up to officers.
Brown was held in the Lavaca County Jail on a $20,000 bond Wednesday.
Tucker, who was charged on suspicion of hindering apprehension or prosecution of a known felon, was held on a $10,000 bond.