CUERO – Rescued dogs have always depended on the kindness of strangers, and the 18 pups donated by their overwhelmed owner to a Cuero adoption center were no different.
"Please have a heart. They are all God's creatures," said Linda Anzaldua, president of Pet Adoptions of Cuero, on Thursday. "They deserve a second chance, and that's what we are trying to do."
Almost two weeks after a Cuero woman requested help from the center in caring for her 18 dogs, which included nine Shih Tzus, at least eight of the pets still needed homes. Although a specialized rescue has already agreed to take in the Shih Tzus, Anzaldua is asking Crossroads residents to find compassion for the remaining dogs, who are older and of mixed breeds and are thus less likely to be adopted.
She specifically asked for those outside Cuero to consider adoption.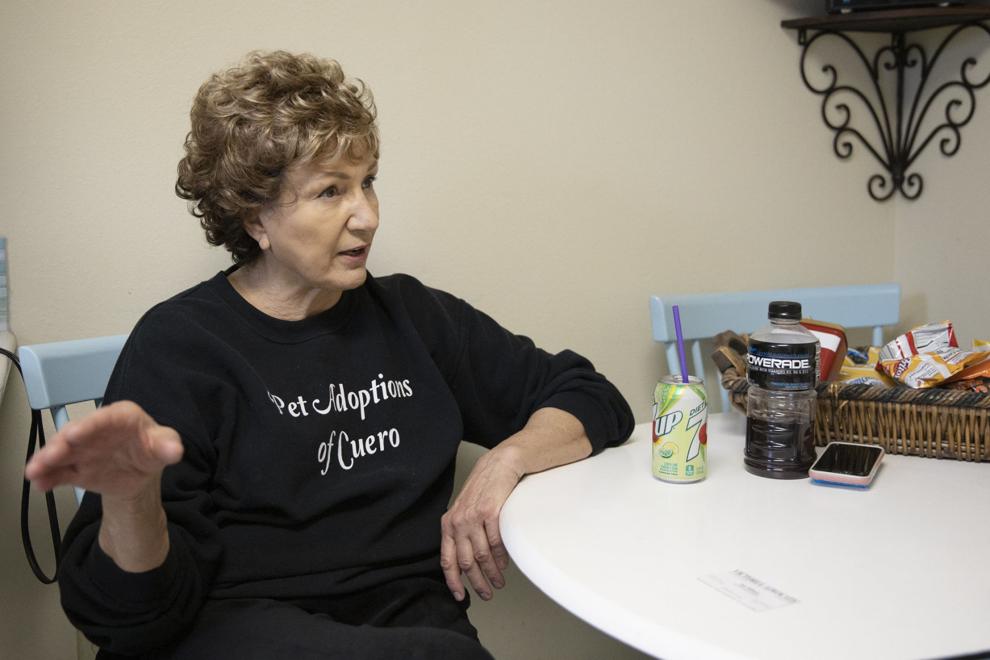 "When you have a town of 7,000 and everybody already has three cats and four dogs, there's no more adopters left," she said.
Dealing with serious medical conditions, limited income and the unexpected loss of her home, the dogs' former owner called the adoption center, pleading for help.
Although volunteers who helped transport the dogs found some with matted hair, overgrown nails and other grooming issues, Anzaldua said their owner should not be blamed.
"There has been a lot of finger-pointing, but until you walk in someone else's shoes and see the situation she was in – in a very small house and trying her very best and having all of her health issues – it just became very overwhelming," Anzaldua said.
After all, the woman meant well, and those who ask for help with their pets shouldn't be discouraged, she said.
"She's brokenhearted. I talk to her every night," said Anzaldua, adding it's easy for some people to take on too many pets out of a desire to help.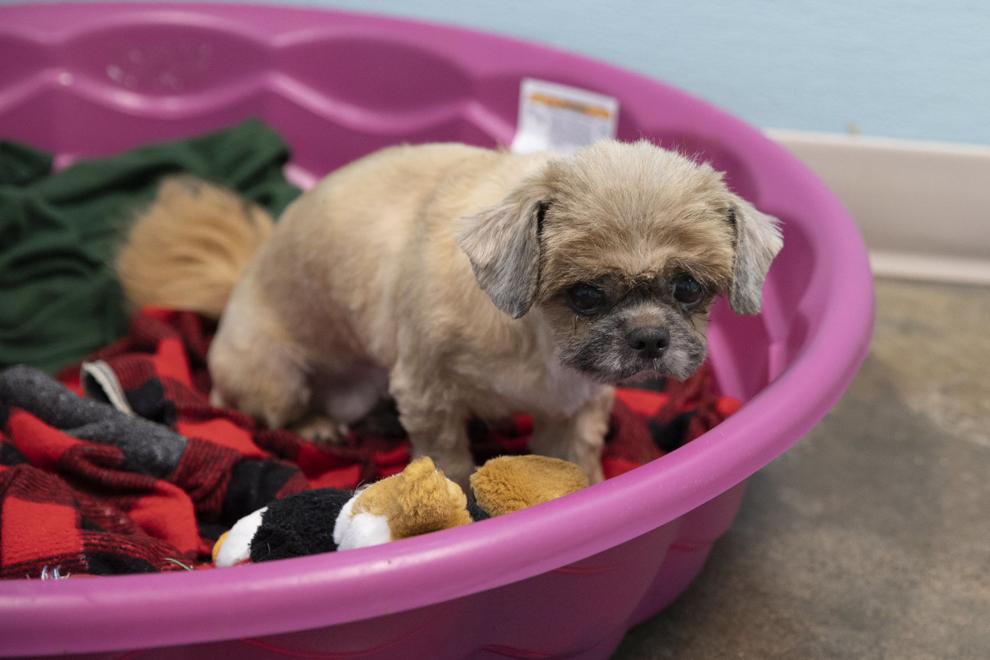 At the Cuero adoption center, a brick-and-mortar structure supported solely by donations, the dogs have received grooming, medical attention, food and water. Most perked up with the arrival of visitors, eagerly greeting them with licks and wagging tails.
Anzaldua credited social media and compassion from those inside and outside the Crossroads for the center's success. She pointed to a 50-pound bag of dog food dropped off by an Adkins man as proof.
But despite the presence of volunteer staff and occasional attention from kindhearted donors, the dogs need loving homes now more than anything.
The still-unadopted dogs, who are mostly aged from 6 to 12 years, Anzaldua said, would serve as excellent pets for elderly owners, who may not be able to keep up with hyperactive puppies.
"Most of these older dogs only know one (owner)," she said. "It's a beautiful thing that there are other people to trust, other people to care for them and give them a second chance."