Gary Henneke, owner of Cuero's Henneke Farms, said it was a sort of childhood dream to live out in the country and run a farm.
"I just enjoyed the agricultural livestock part of life," he said.
Henneke is originally from San Antonio, but he took over his father's family farm in the 1980s. When he first started, the only livestock he raised were cattle and pigs, and in the late-1990s, he introduced poultry to his farm in the form of hen layers and broilers.
In the past decade, though, Henneke has introduced a new bird to his flock: the turkey, a bird with a rich history in Cuero. Henneke raises two varieties of turkey on his farm, and though he has been raising the birds for several years, there are still challenges, he said. Henneke raises both broad breasted and heritage turkeys. The broad breasted variety is the more common bird with its large breast, while the heritage birds are a smaller, older breed that hasn't been tinkered with genetically, Henneke said. The two birds reach maturity at different rates, and one of the lessons he learned his first year raising them was to avoid purchasing the turkeys at the same time.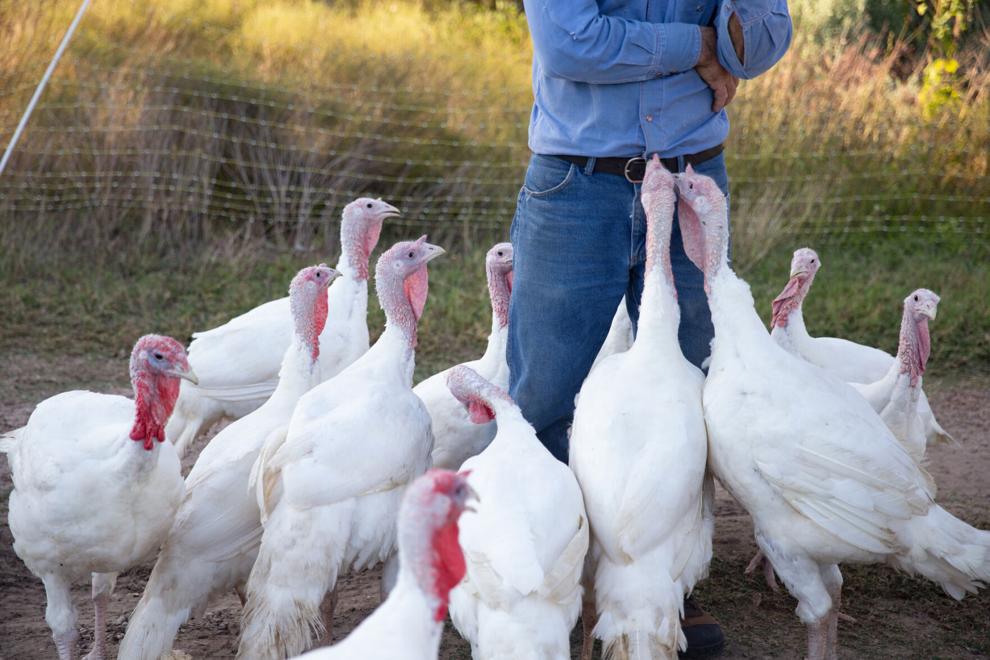 "The broad breasted birds are much faster growing, and by the time I butchered, I had huge birds," he said.
Now, he purchases the heritage birds in June and the broad breasted birds in August to prepare for the November turkey market, but planning begins earlier than that, he said.
"You have to plan six months ahead of time for this," he said. "Some of the poultry hatcheries get booked up, so you have to get your orders in early enough so you can get the birds in when you want them."
The first year Henneke raised turkeys, he estimated that he only raised 20 to 30 turkeys, but his flock has grown since then.
"This year I have right at 100 birds," he said. "It was a good year to have them, because I've sold out my birds early."
In past years, he's had leftover birds that he sells for Christmas or butchers for parts. The turkeys being raised locally is attractive to customers who want to support the local economy, Henneke said, but there is another reason he believes his birds are selling well.
"I butcher my turkeys fresh," he said. "People get a fresh bird. When I butcher it, they're picking it up that day and a day or two later they're cooking it."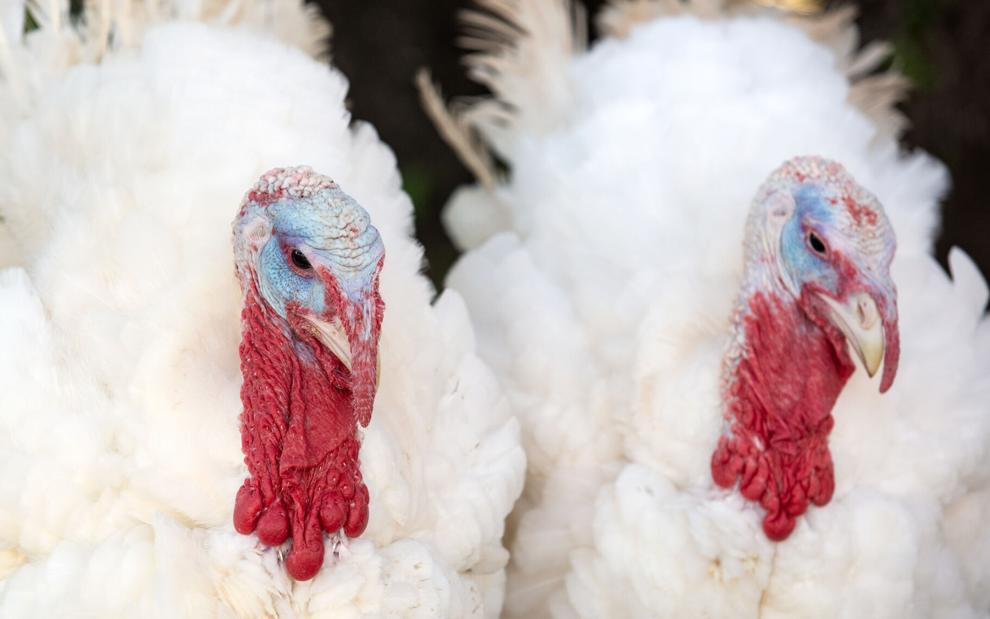 There are always challenges and lessons to be learned in raising turkeys, Henneke said.
"There's always a learning curve, so you have to try and take on a little at a time and not everything at once," he said.
One of the biggest challenges Henneke has encountered has been predatory wildlife since he only pens his animals up at night. The goal is to reduce losses to predators, but each year, the primary threat is different, he said.
"The challenge is varmints," he said. "You have your coyotes, bobcats, hawks, owls and others that can be predators to the turkeys."
He said he hasn't experienced much trouble this year, and gives credit to a guard dog for that.
A second challenge he has encountered is ensuring the turkeys receive a diet that covers all of their nutritional needs. One way Henneke addresses this is by mixing his feed. He purchases grains from different sources in the area and supplements that with organic vitamins and minerals. Henneke also allows his birds to roam his pasture. This helps supplement any needs that he might miss.
"If you have them contained in a building, you better put everything they need out there," he said. "Otherwise, they don't get it. If I miss a nutrient, or maybe the right amount of it, they can go pick things up out in the pasture that a contained bird can't."
Though Cuero has a rich history of turkey production, it's been decades since the area produced turkeys on a large scale, DeWitt County Extension Agent Anthony Netardus said.
Turkey production, as with most livestock, used to be based around smaller pockets of farms and slaughterhouses all over the place, Netardus said. As plants grew larger in size, though, production of turkeys moved nearer to where those large plants were based and away from towns like Cuero.
Henneke admits that some of his customers might see him as continuing Cuero's rich turkey heritage, but he doesn't raise his turkeys for that reason.
"My thoughts are just trying raise an animal in different ways than it's raised commercially," he said.