MEYERSVILLE – A saltwater disposal tank and tanker truck caught fire about 4 a.m. Friday near Meyersville in DeWitt County.
Volunteer firefighters from Cuero and Meyersville battled the large blaze at 103 Meyersville Road after waiting for it to burn out to a safe level, said Cyndi Smith, DeWitt County emergency management coordinator.
The fire started while saltwater was being pumped from a tanker truck into a tank on the property. Smith said the truck was grounded at the time and safety procedures were followed.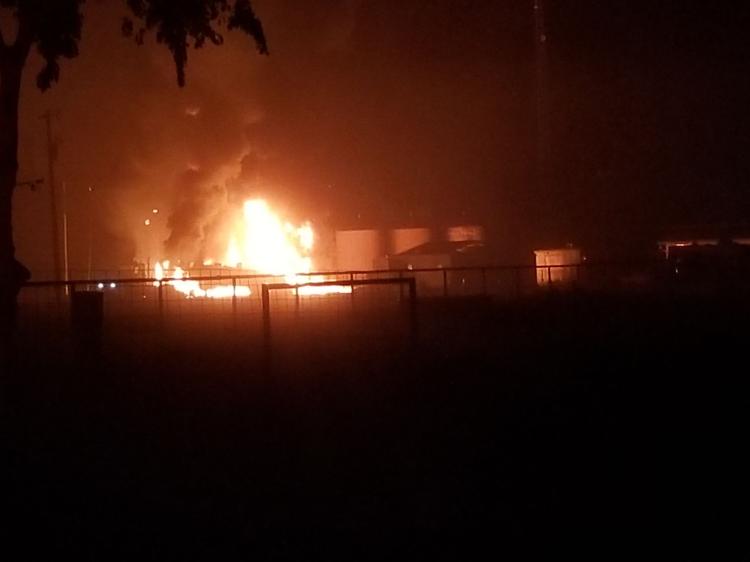 "This plant had passed a (Texas) Railroad Commission inspection just yesterday, so there are no violations here," Smith said.
Three employees of the trucking company and disposal site were at the property at the time of the fire, Smith said. No one was injured.
According to DeWitt County Tax Appraisal District officials, the property is owned by Brandon Blain. A sign at the gate read "BRB Concepts."
The emergency management coordinator said the Texas Commission on Environmental Quality, which monitors air quality, has been notified about the fire.
TCEQ spokesman Andrew Keese confirmed that but said "this matter falls under the jurisdiction of the Railroad Commission."
For the last fire related to saltwater disposal in 2017, the TCEQ sent investigators to monitor the air for hydrogen sulfide, sulfur dioxide, carbon monoxide and volatile organic compounds. They didn't find any, but an air quality expert said that was likely because the agency sent its investigators a day after the fire and the pollution had likely blown away.
Another expert the Victoria Advocate interviewed explained then that saltwater is a byproduct of hydraulic fracturing, a process of using water along with sand and other materials at high pressure to break up subterranean rocks where either gas, oil or condensate are trapped. The water that flows back must be disposed of in a way that is regulated by the Railroad Commission.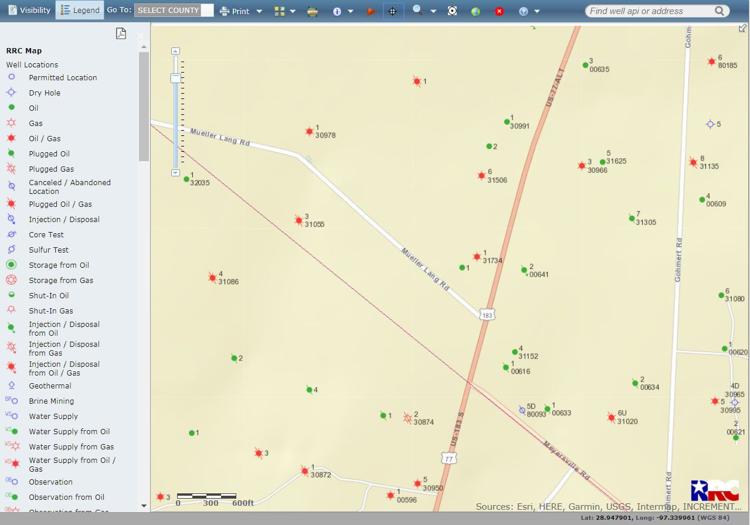 Friday morning, firefighters were still at the scene where a blackened and ruptured tanker truck was visible from the roadway through a dense fog.
A Railroad Commission inspector arrived later.
"We will be happy to share his report as soon as it is available," said Gaye McElwain, a Railroad Commission spokeswoman.
The Advocate asked McElwain for more information about BRB Concepts and what the inspection the Railroad Commission conducted Thursday entailed. Friday afternoon, she said she would need more time to answer those questions.
Jessica Priest contributed to this report.