A Yorktown man was in critical condition after a fire burned his motel room Thursday morning.
Chad Broll, 42, was taken to San Antonio Medical Center after he was injured during the fire, according to a news release from DeWitt County Sheriff Carl Bowen.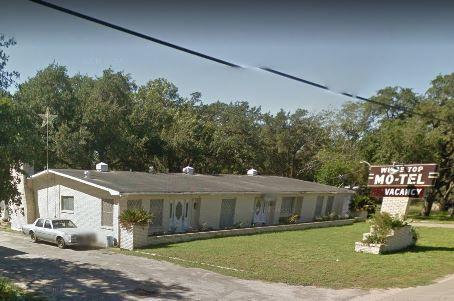 At 3:30 a.m., firefighters were dispatched to the fire at White Top Motel, 436 E. Main St., in Yorktown. There, they found a duplex motel bungalow fully engulfed in flames.
The room adjacent to Broll's was unoccupied.
The DeWitt County Sheriff's Office and Texas State Fire Marshal's Office are investigating.
"At this point, we do not want to make any early assumptions as to the cause of the fire. We will follow the investigation process in order to make an accurate determination of this incident," Bowen said in the news release. "Our thoughts and prayers are with Mr. Broll and his family during this uncertain and challenging time."
Throughout the day, investigators were retracing Broll's steps and interviewing his friends and family to try to determine how the fire started.
About 6 p.m. Thursday Bowen said Broll remained in critical condition at the hospital in San Antonio.