Most holidays, Jolee Gonzales finds herself making a drive to the middle of nowhere to see her infant son.
In December, she made the trip from her Cuero home into northwest Goliad County, taking an easily missed turn off SH 239 onto a sprawling ranchland property.
On that property is the historical Charco Cemetery where lie dozens of Gonzales' relatives, including newer burials like her 1-day-old son, as well as those dating back as far as 1861. About 230 people are buried there.
There, she laid a Christmas tree at her son's grave. He died during delivery about four years ago.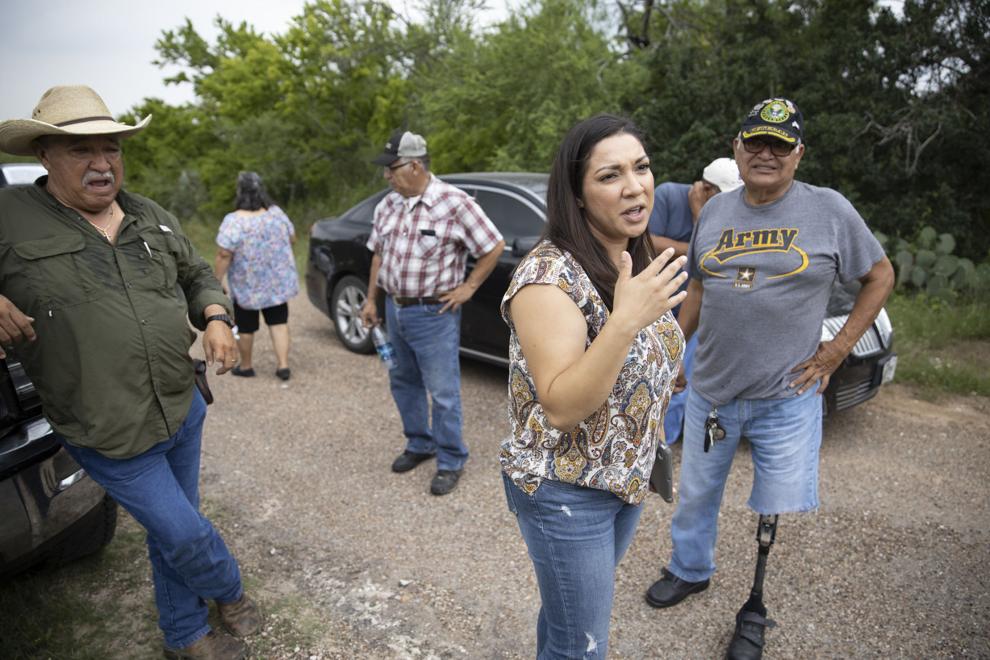 "Even though he is not here and present with us, he is my son, and I am going to do my diligence as a mother and visit," she said, cleaning leaves and twigs from his grave.
But, four years after his death, Gonzales said she and other members of her family have run into an unexpected obstacle hindering their visits to the cemetery. Since Houston resident Sean Kramer bought the property containing the cemetery in late 2018, Gonzales' family members said they have had trouble getting past a gate erected by the man at the entrance.
Kramer declined to comment for this story.
Despite recent inattention to the cemetery, which the family blames on restricted access imposed by a new gate at its entrance, the cemetery was as beautiful as ever in late May although the air was filled with heat and humidity.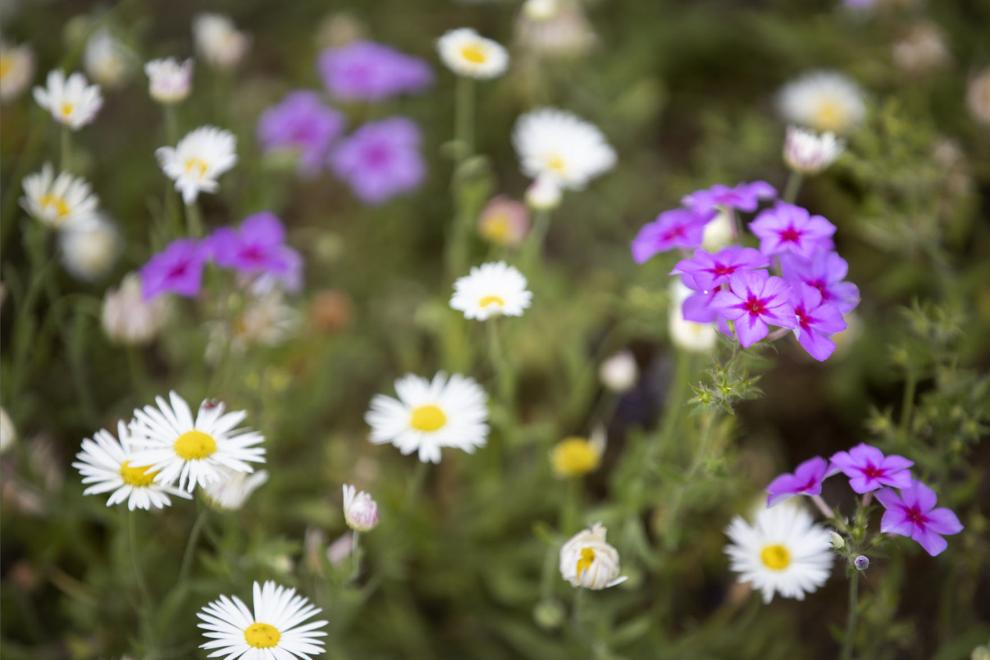 Birds sang and butterflies flitted among bright bunches of wildflowers and weathered gravestones, some more than a century old.
Since childhood, Chris Ramirez Jr. has paid many visits to the cemetery with his father, Chris Ramirez Sr., 73, both of Pettus. He compared those visits to a kind of family reunion.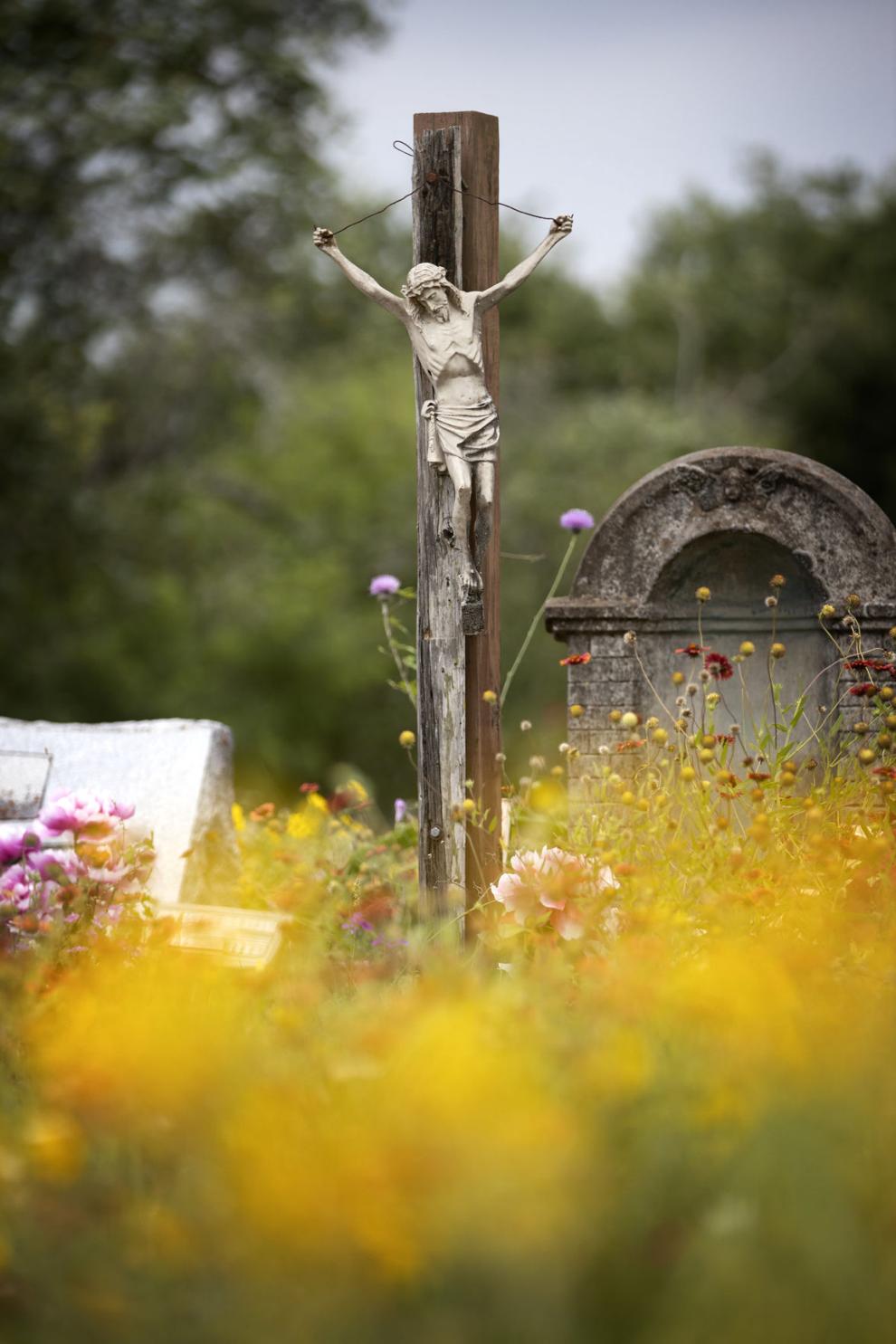 "You don't have to look at Ancestry.com. You can just come here," he said.
Although the first recorded burial was in 1861, he said members of his family have been buried there since the early 1800s.
"Some of their graves have been swallowed up by the earth," he said.
Back then, he said, his family worked as sharecroppers in the tiny farming community of Charco. Then, they worked for Kramer's ancestors, who are buried in an adjacent, segregated cemetery.
At a Goliad County Commissioners Court meeting earlier that morning, Gonzales, the Ramirezes and about a dozen of her family members demanded commissioners help them remove the gate.
The new gate that leads to Charco Cemetery, which is controlled by a password-locked keypad, was erected around the property to prevent trespassing, vandalism and littering, commissioners said.
Although Kramer provides the password to those wishing to visit, some of Gonzales' family members said the gate is too restrictive and even dangerous.
That gate seals a dirt-road easement managed by the state through properties owned by Kramer and Gonzales' family members.
"Since 1940, people have been going through the Garza family land," said Abraham Garza, who owns a property adjacent to Kramer's and half the easement. "We never had a problem in allowing people through because we know it's the right thing to do."
During his address to commissioners, Garza said the gate has prevented some family members from visiting their deceased loved ones. He and others in his family cited Mother's Day as an example, saying some had been unable to reach Kramer because of poor cellphone service. He also complained there was no sign explaining how to enter despite promises from Kramer to build one.
Garza also worried the gate and fencing might prevent an ambulance from reaching a visitor with a medical emergency.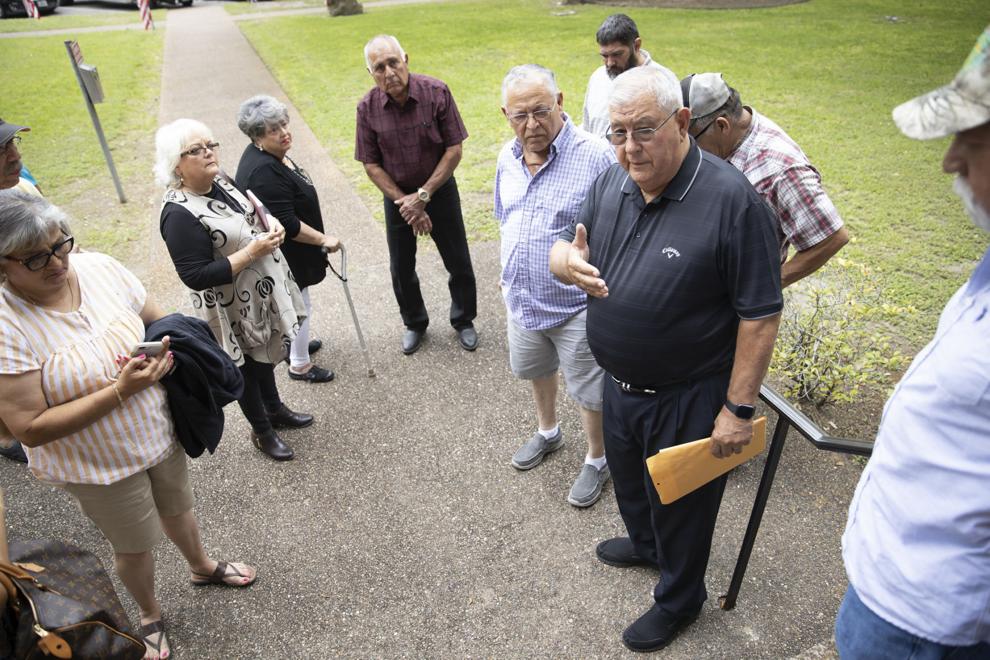 Although County Judge Mike Bennett said he sympathized, he added there was nothing he could do and instead encouraged the parties to reach an understanding.
"We want this to be worked out. I absolutely think this is horrendous when someone comes to the cemetery on Mother's Day, and they can't see their loved ones," Bennett said. "That offends me deeply." The county judge also revealed generations of his family were buried in a similar private cemetery in East Texas.
Although county officials said they had reviewed the property's deed and determined the easement to be under the state's jurisdiction, the county's sheriff said he would be responsible for investigating any reports of vandalism there.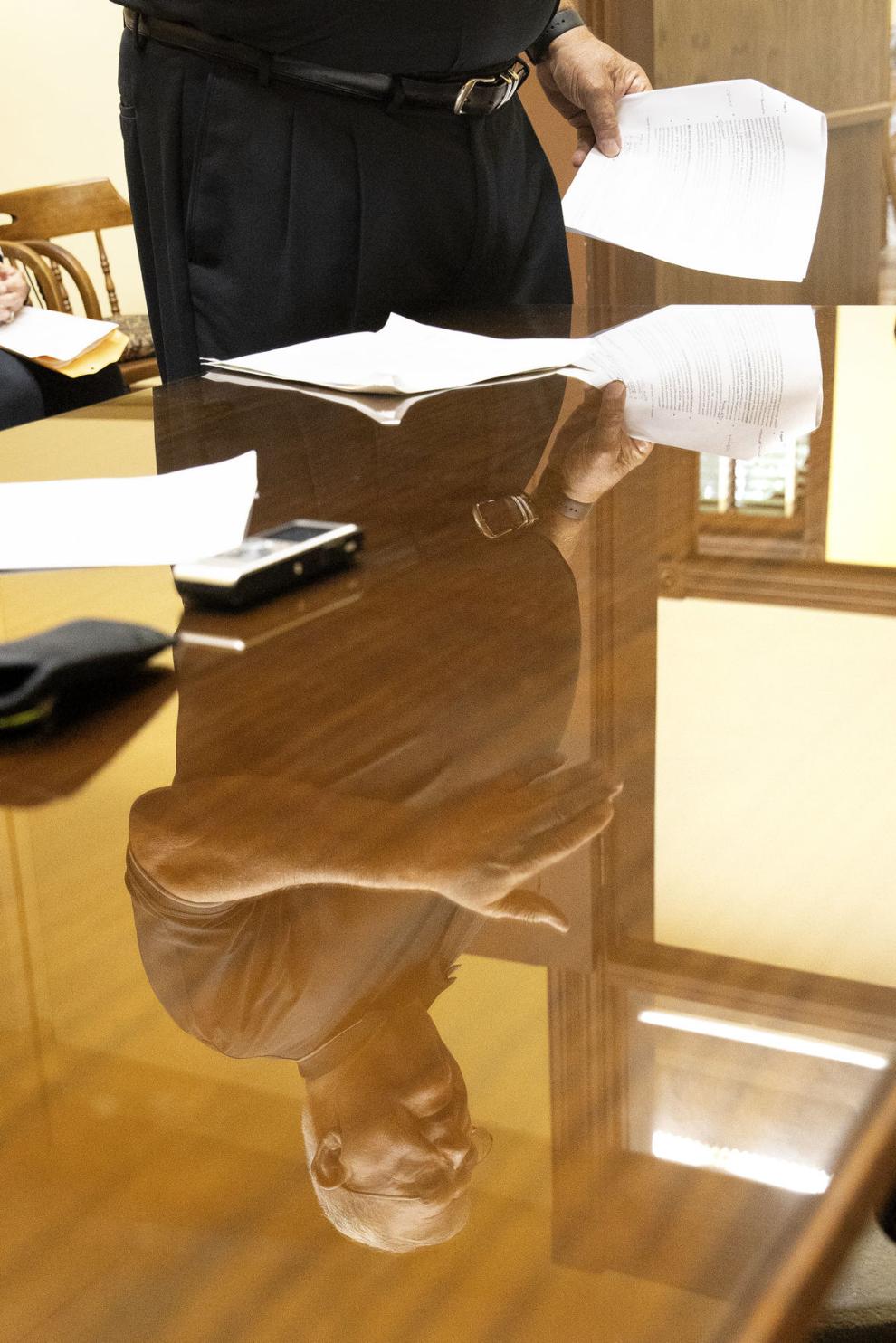 Roger Camacho, 61, who has family buried there, admitted he had cut the lock off a previous gate to gain access. Although he acknowledged the cutting, he and others said erecting the gate was the real crime.
"I told him I did not want the code," Camacho said. "These are games you are playing. There shouldn't be a gate, and we shouldn't be dealing with this."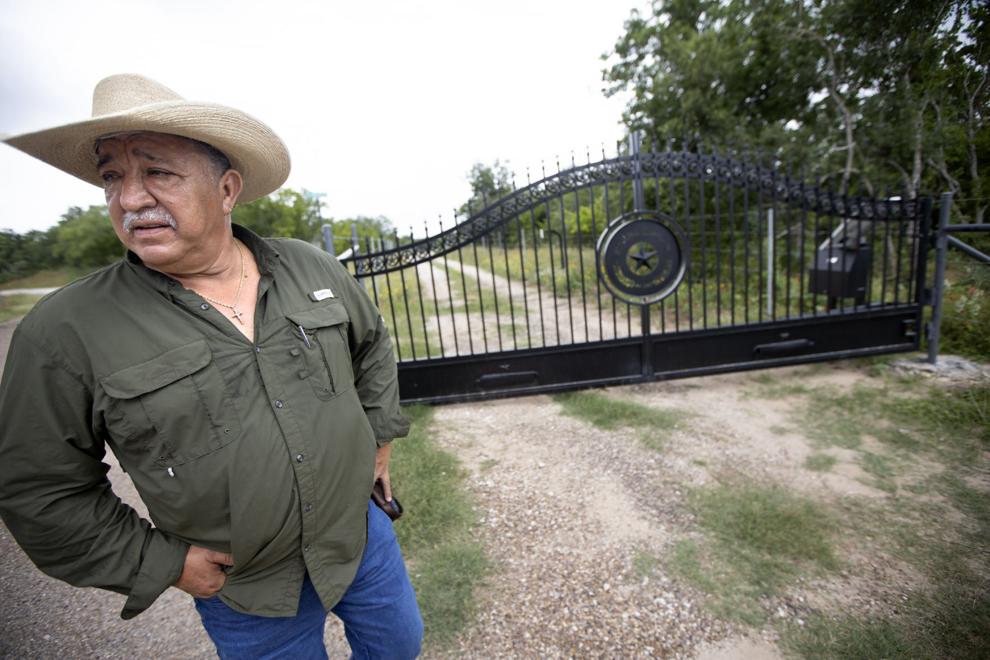 His family backed him up.
"As this individual does not own the cemetery, he does not have the right to be able to dictate in terms," said Garza.
And Garza was not wrong, said Jim Kennerly, secretary-treasurer of the Texas Cemeteries Association, a professional organization of cemetery owners.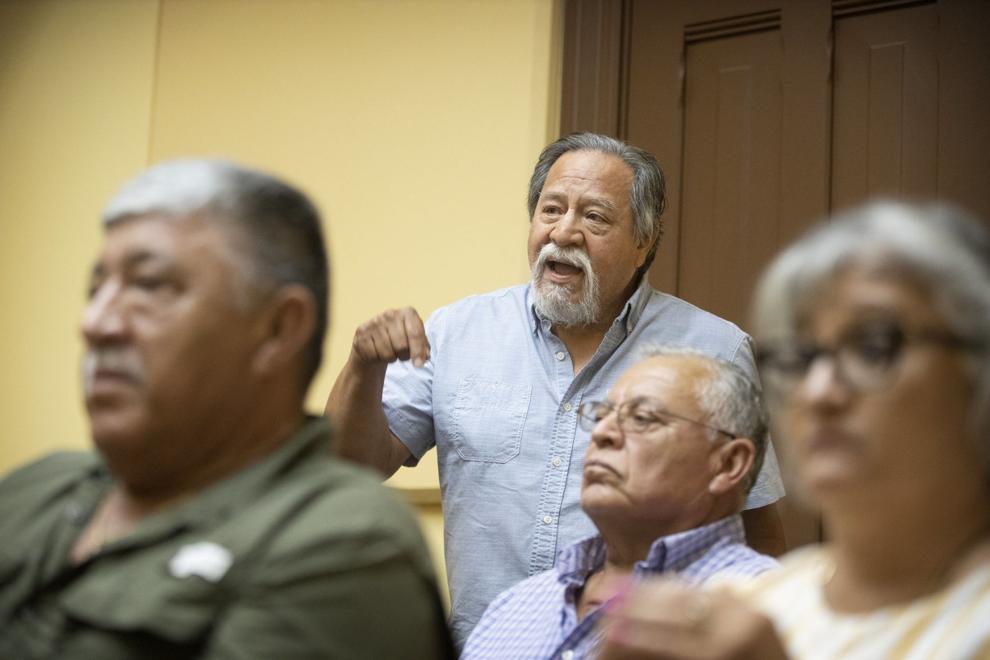 Kennerly cited Section 711.041 of the Texas Health and Safety Code, which says, "Any person who wishes to visit a cemetery or private burial grounds for which no public ingress or egress is available shall have the right to reasonable ingress and egress for the purpose of visiting the cemetery or private burial grounds."
But Kennerly stressed the use of "reasonable ingress and egress" in that section, saying the verbiage was admittedly vague and highly open to interpretation.
He also pointed to parts of the section that visitation can be limited to reasonable hours and only to those who enter for the purpose of visiting.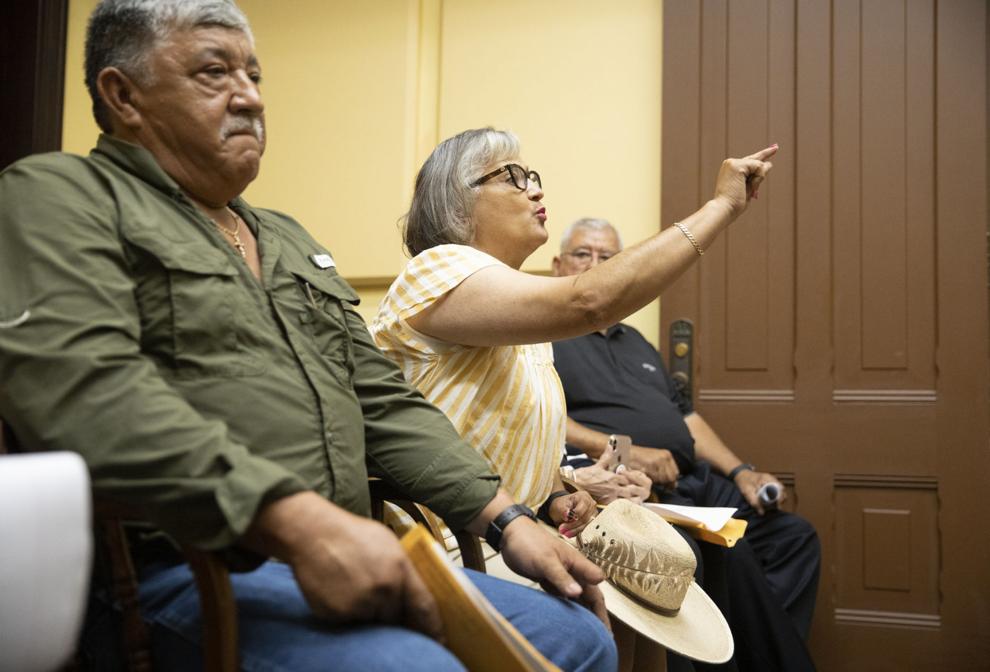 And, Kennerly said, as a landowner, Kramer would be justified in forbidding future burials there.
Family members of those buried at Charco Cemetery said they were deeply troubled by that prospect.
"There are many living relatives who would like someday to be buried next to their kin. I myself included," Garza said.
Although Goliad County officials and Kennerly declined to weigh in on who was right and who was wrong, they agreed on one point.
Taking the dispute to court would be a waste of time and money for all parties involved. Instead, they urged them to reach an understanding, perhaps through a mediation with attorneys.
The younger Ramirez agreed.
"Sean, he seems like a pretty good guy. It's a build up of testosterone – not having access when you want it and maybe not getting a hold of somebody when you want after driving a long distance to get here and then having that restriction that has never been here. It angers people," he said. "If everyone sits down ... I think they can come to an agreement."