A Goliad County grand jury has returned murder indictments for two people arrested in connection with the shooting of a vehicle carrying a mother, a father and their infant child.
Arrested on capital murder charges, Goliad residents Daniel Mendoza, 18, and Jade Ayana Culpepper, 26, are now charged with murder among other charges returned during a Sept. 6 grand jury, said Assistant District Attorney Tim Poynter.
In Texas, capital murder can carry the death penalty or life in prison without the possibility of parole. It is defined, among other criteria, as the murder of a person during the commission of a kidnapping, burglary, robbery, aggravated sexual assault or arson.
Grand jury proceedings and testimony are confidential, and Poynter declined to specify why jurors may have decided against capital murder indictments.
"It just wasn't supported by the evidence," he said.
Goliad County sheriff's deputies and investigators arrested Culpepper and Mendoza, initially charging them with the June 13 capital murder of Nathan Cortinas, a 19-year-old Goliad father.
Cortinas was shot days before his 20th birthday as he was waiting inside a vehicle parked near the intersection of South Mt. Auburn and West Franklin streets in Goliad. Also inside the vehicle were Brianna Bexley, 18, and their infant son.
Bexley was severely injured by a gunshot wound.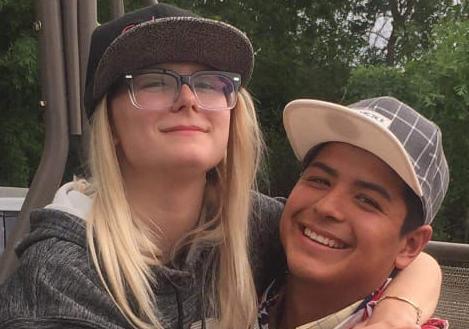 Sheriff's officials have said the violence was motivated by an ongoing dispute but have not revealed the reason for it.
Although sheriff's deputies have said Mendoza pulled the trigger, in Texas a person can be charged with a crime for assisting, encouraging or failing to prevent it.
Poynter declined to reveal the depth of Culpepper's suspected involvement in Cortinas' killing.
Grand jurors also indicted Mendoza on an aggravated assault with a deadly weapon charge, which stems from the injuries to Bexley, and endangering a child.
Although Mendoza and at least four others were arrested for engaging in organized criminal activity, grand jurors ultimately declined to hand down indictments for that charge.
A sheriff's official had said that Cortinas appeared to have been "baited to the residence where the shooting occurred."
Poynter said those suspected of being involved simply did not display the necessary amount of coordination to warrant such an indictment.
"It wasn't that organized," Poynter said.
But the grand jury did return indictments for Mendoza and others, accusing them of burglarizing property for a gun and then participating in a drive-by shooting the day before Cortinas' death.
During their investigation, sheriff's investigators recovered a .22 revolver that is suspected of killing Cortinas. That gun was reported stolen the day before from a Goliad home several blocks from the scene of the shooting.
Prosecution of two unidentified juveniles detained and charged in connection with shooting that killed Cortinas is being handled by Goliad County Attorney Rob Biamonte.
Biamonte could not be reached for comment.
Joseph Brian Segura, 27, of Goliad, who was charged with aggravated assault with a deadly weapon, was cleared of all charges.
Those indicted will be arraigned and begin the path toward trial.