Sheriff's investigators have arrested four more people on capital murder and assault charges weeks after the fatal shooting of a 19-year-old Goliad father.
Investigators have charged Goliad residents April Ara Beveridge, 47; and Jade Ayana Culpepper, 36; Jose Ignacio Hernandez, 18; with capital murder and other charges, said Capt. John Pape, Goliad County Sheriff's Office spokesman. They also have arrested Joseph Brian Segura, 26, charging him with aggravated assault with a deadly weapon among other charges.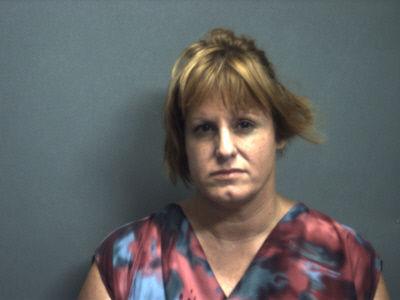 Those arrests come more than three weeks after Nathan Cortinas was shot and killed days before his 20th birthday, Pape said. Daniel Mendoza, an 18-year-old Goliad resident, was the first to be accused of capital murder in connection with Cortinas' death. At the time of the June 13 shooting, Cortinas was inside a parked car with his infant son and the child's 18-year-old mother, Brianna Bexley, who suffered a single gunshot wound.
Pape said he expected additional arrests related to Cortinas' death as early as the end of the week.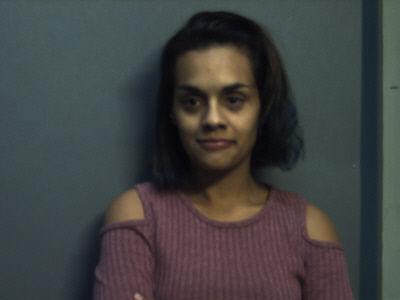 Cortinas was struck in the head with three of the seven shots fired by Mendoza, Pape said.
Cortinas' grandmother, Juanita Hernandez, a 54-year-old Goliad resident, said doctors have so far decided out of safety concerns not to remove the bullet, which is lodged in Bexley's spine.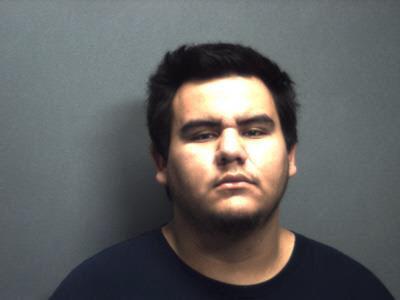 Although Pape said only Mendoza is so far the only person suspected of shooting Cortinas and Bexley, officials have charged Beveridge, Hernandez, Culpepper and Segura because of Texas' law of parties. In Texas, a person can be charged with a crime for assisting in the commission of that crime, he said.
"We have reason to believe that Mr. Cortinas was baited to the residence where the shooting occurred," Pape said.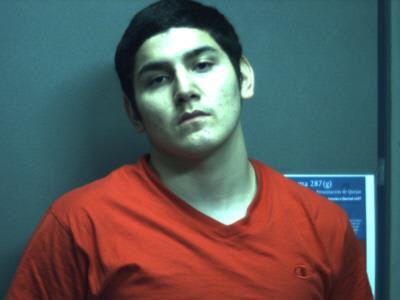 Citing a need for secrecy with additional arrests possibly pending, Pape declined to reveal how sheriff's investigators developed cases against those arrested.
But he said investigators had connected a .22 revolver suspected of being used in killing Cortinas, injuring Bexley and endangering their child to a weapon reported stolen the day before Cortinas' death from a Goliad home located several blocks away from where the shooting occurred.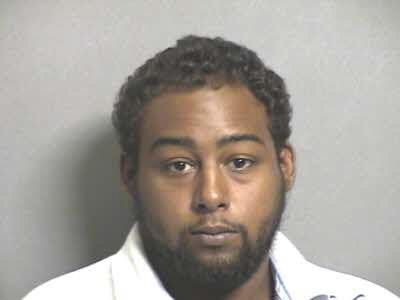 In addition to endangering a child, assault, engaging in organized criminal activity and capital murder, Hernandez is charged with burglary of a habitation and theft of a firearm.
Although investigators continue to look into the motives behind Cortinas' killing, Pape said they have so far determined the violence resulted from a dispute over $60.
Cortinas' grandmother disputed that claim, saying she thought the money was merely one facet of a much deeper dispute between the men.
Juanita Hernandez said Jose Ignacio Hernandez is the son of her cousin.
While Juanita Hernandez said she was pleased by the arrests announced Monday, she said she is not pleased with sheriff's investigators.
"I pulled up and shot at your house and (a person) showed me where you live ... and I'll do it again," the text reads.
Pape said the case's lead investigator had never seen the texts or screenshots, but added his office would look into it. He also said that his initial opinion was that the screenshots lacked sufficient context to secure an arrest warrant for Mendoza.
Pape also said Cortinas was not helpful when approached by an investigator after the drive-by shooting and before his death.
"Cortinas was very uncooperative, telling her that he 'didn't know who did it' and he 'doesn't know why' someone would shoot at his RV," Pape said. "He then walked away and wouldn't talk further with Sgt. Starry about it."
Cortinas' grandmother said nevertheless, sheriff' officials should have acted to protect her grandson, who she raised from birth.
"They had the information. They didn't do anything," she said.
While Hernandez admitted Cortinas had run with the wrong crowd in the past, she said he was turning his life around.
With her husband's help, Cortinas was in the process of taking over her family's business, Angel Fencing in Goliad.
He also taught Cortinas manners and respect as well as how to work hard, fish and hunt, she said.
"He wasn't just any person. He was a father and a son and grandson," Hernandez said. "I want justice for him."
Since Cortinas' death, which she said has shaken her close-knit family, they have visited his grave numerous times. On July 4, one of his favorite holidays, loved ones lit fireworks at his grave.
"I never thought in my wildest dreams that I would bury him," she said.
This story was changed on July 9 to edit a quoted text message.