After closing down in March, Mustang Cantina is reopening on Goliad's historic courthouse square with a new executive chef who will be serving up filet mignon and fine French cooking.
"What we're going for is good French country food that won't alienate anyone," said executive chef Campbell Mahaffey, a recent graduate of The Culinary Institute of America in New York. That means butter, cream and wine in abundance, Mahaffey said.
The restaurant's first day back in business is Jan. 4. Next week, it will be open daily for takeout and heated outdoor dining from 4 to 10 p.m. Reservations are required.
Afterward, the restaurant will be open Thursdays through Sundays.
While the restaurant will continue to serve drinks, Mahaffey said the focus will be on providing a fine dining experience in the 1890s building, which is easily identifiable by the billboard-sized painted advertisement for Durham Tobacco on the wall by the patio.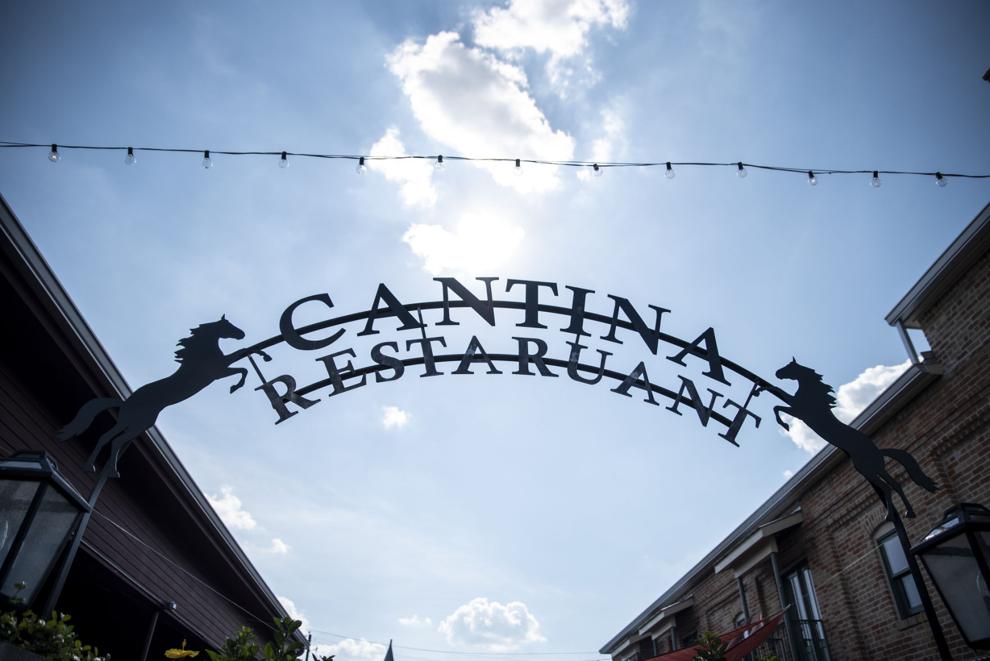 Highlights of the new menu include what Mahaffey said will be the "best steak in Goliad County" and stuffed quail served with andouille sausage and a Cajun-style Pontchartrain sauce with shallots and crawfish.
Keli Miller, director of the Goliad Main Street Program, said she "could not be more pleased" to have the Mustang Cantina back in business.
While Miller has yet to see the restaurant's new menu, she has fond memories of dining there in its prior two years in operation.
"Everything they had on there was absolutely delicious," Miller said.
And there is more to come at the Cantina. Owner Scotty Light is working to develop the adjacent building into a seven-room boutique hotel.
Mahaffey said the restaurant and wine cellar below can be rented for quinceañeras, weddings and other special events.
"We are really excited to do something nice for the community," Mahaffey said. "We know there's a lot of people who have missed going to restaurants. We're really looking forward to everyone coming out."