A Cuero driver was taken to a Beeville hospital after running off the highway and hitting a tree in Goliad County on Wednesday morning.
About 6:50 a.m., Elizabeth Burgess Doner, 38, went off U.S. 59 about a half-mile south of Farm-to-Market Road 1351 and crashed on the side of the highway, said Sgt. Ruben San Miguel, spokesman for the Texas Department of Public Safety.
Doner was driving north when she entered the oncoming lane in a no-passing zone, went off the roadway and into a ditch, where she struck a culvert, he said. Her 2015 Nissan Sentra then became airborne and struck a tree.
No other vehicles were involved.
The speed limit along that part of the highway is 75 mph.
Doner told authorities she had fallen asleep at the wheel, San Miguel said. She was ticketed for driving with an invalid license and passing in a no-passing zone.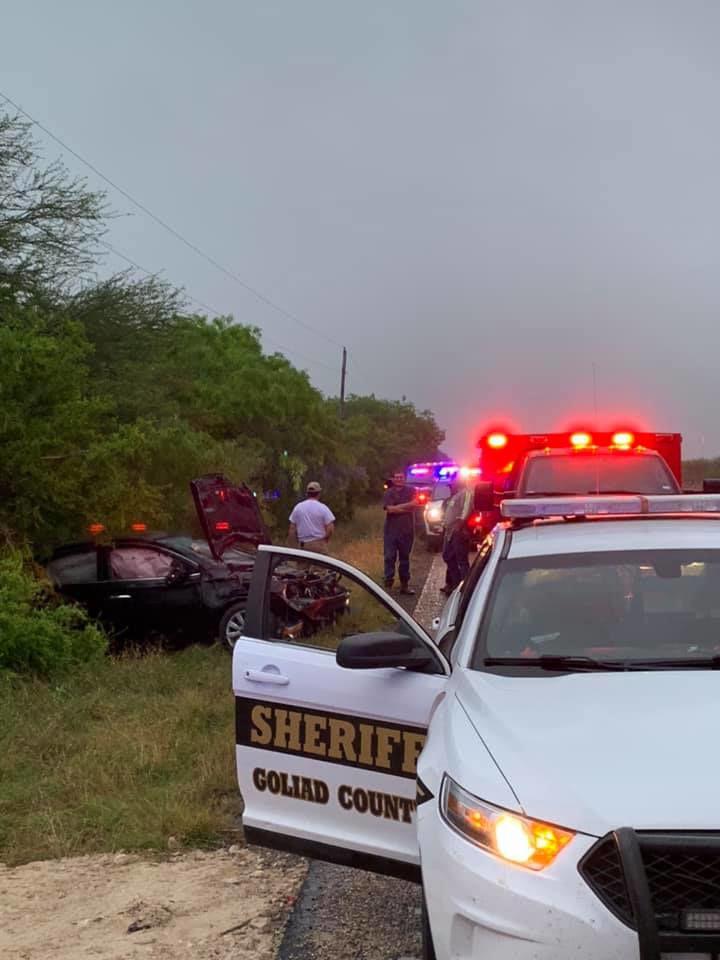 After the crash, Doner was alert but complaining of back pain, San Miguel said. She was taken by ambulance to Christus Spohn Hospital in Beeville with injuries that were not incapacitating.
Conditions at the time were wet, and the roadway was slick with rain.