EDNA – Edna police are investigating the death of a 34-year-old man who was found fatally shot Tuesday morning after a dispute between two families.
Isaac Ybarra was found by police with a single gunshot wound to his head in front of a home in the 500 block of Ward Street, Edna Police Chief Clinton Wooldridge said Wednesday.
Police have identified a suspect and are seeking the man for questioning, but so far no one has been arrested or charged.
Wooldridge declined to name that suspect because no warrant has yet been issued.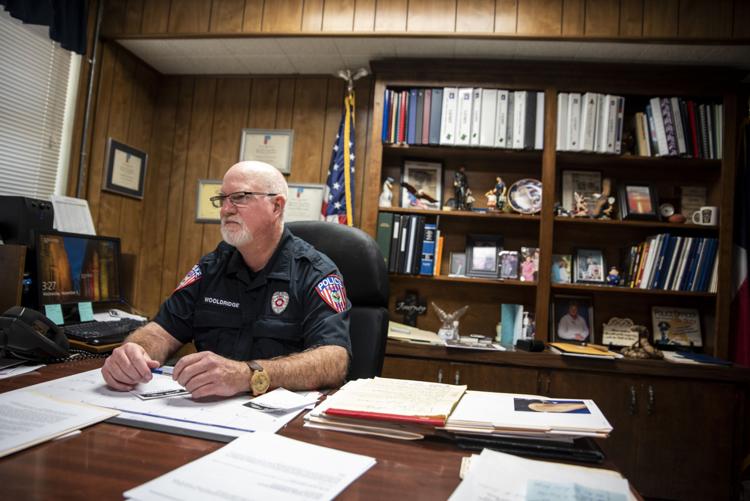 The Jackson County Sheriff's Office, Texas Ranger John Lingle and District Attorney Pam Guenther are assisting Edna police investigators.
Police have also identified witnesses to Ybarra's killing and have interviewed some of them, Wooldridge said.
Investigators have yet to recover any weapons that may have been used to kill Ybarra.
About 12:45 a.m. Tuesday, police officers were in the center of town when they heard a single gunshot.
"Shortly afterward, Jackson County Sheriff's Office dispatch received multiple 911 calls from persons reporting that a man had been shot," states an Edna police news release issued Wednesday.
Police arrived to find Ybarra lying in the street near the Ward Street home, Wooldridge said. Inside the house were the home's owner and his family, he said, and distraught members of Ybarra's family arrived soon after.
Ybarra was then transported to Jackson County Hospital, where he was pronounced dead by Justice of the Peace Cyndi Poulton.
An autopsy has been requested through the Travis County Medical Examiner's Office.
Police investigators have learned that Ybarra and at least three family members may have gone to the Ward Street home in response to a conflict that occurred at a local convenience store. Police described the initial conflict as minor.
The conflict was between members of Ybarra's family and the Ward Street homeowner's family.
"Members of both families told police they knew about the meeting but didn't anticipate gun violence," the police news release states.
A man who answered the door at a home in the 500 block Ward Street on Wednesday said his house was where the conflict occurred.
He declined to answer additional questions.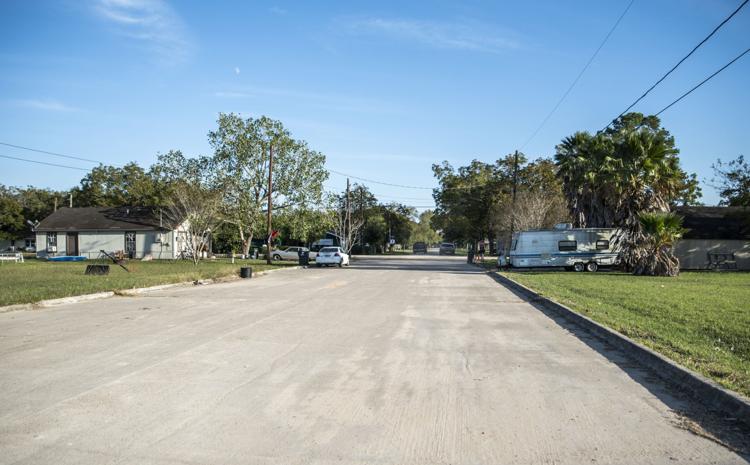 A neighbor who asked not to be identified said she saw a person with a wound to his head lying in the street at the end of the home's driveway early Tuesday morning.
She said she was watching television when she heard the gunshot.
The conflict that ended in Ybarra's death began at an Edna 7-Eleven convenience store at 629 S. Wells St., which is about 1,500 feet away from where Ybarra was found dead, the police chief said.
Latisha Luna, a 32-year-old Victoria resident and longtime friend of Ybarra's, said Ybarra tried to calm a disagreement that began when a man spat in the face of a woman at the convenience store.
Wooldridge said he had heard that claim but was unable to verify it.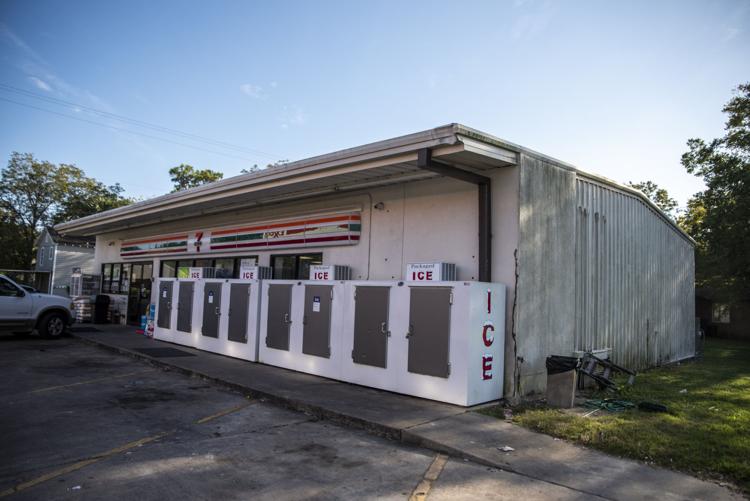 Ybarra, Luna said, was known as a person who would intervene if someone was being bullied.
"He was a protector," Luna said. "He was the one who would try and calm the situation down."
About 20 years ago, Luna said Ybarra had once stepped in when she was being bullied at a middle-school track meet.
"That's how we met. He saw me crying under the bleachers and he ended up having these people leave me alone," said a grieving Luna, 32. "He stayed with me for the rest of the night ... we became good friends."
Ybarra was also known for his outgoing personality, love of laughter and willingness to help those needing support.
In fact, he often phoned Luna, she said, when she was going through rough times.
Somehow, she said, he knew exactly when to call.
Days after his death, Luna said Ybarra's friends and family were still coming to grips with his death.
He leaves behind a large family in the Edna area.
She described the violence that occurred Tuesday as senseless.
"It didn't have to happen," Luna said.
This article was corrected Thursday change information about a gunshot wound suffered by Ybarra. Police have not revealed where Ybarra was injured on his head.