A proposed Jackson County fish farm will move ahead after nearby landowners and the company reached a settlement.
A contested case involving Ekstrom Aquaculture, concerned residents and the Texana Groundwater Conservation District had been scheduled to resolve a dispute over groundwater drilling permit requests for Ekstrom's red drum farm along Carancahua Bay.
The agreement allows Jim Ekstrom, president of Ekstrom Aquaculture, to proceed with his requests but adds certain monitoring and performance conditions, said Tim Andruss, the district's general manager.
"These conditions are intended to address uncertainty regarding how those brackish zones would respond to production with the primary concern being to protect the fresh zones that are underneath it," he said. "I think it strikes a fair balance."
After a pre-conference meeting in November, the parties started negotiations regarding Ekstrom's requests for the district to waive multiple spacing rules and application requirements, grandfather a non-grandfathered well, allow the drilling of six additional shallow water wells and create a well field as the first part of its two-phase expansion plan.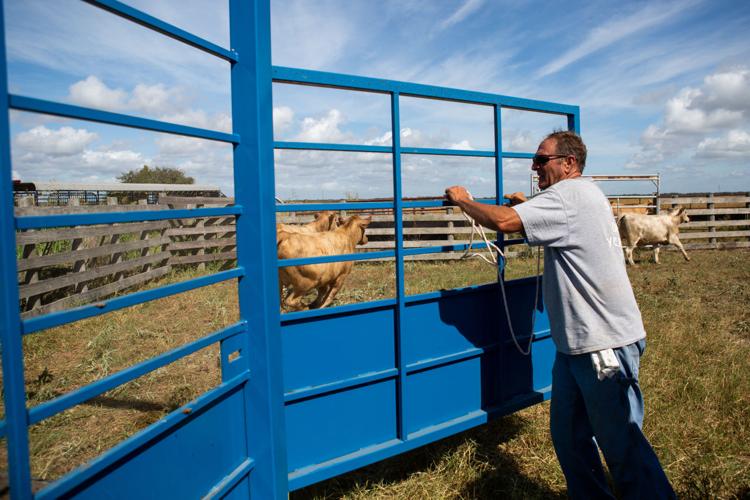 The requests will allow the fish farm to increase its pumping volume by 48.4%, which nearby landowners fear will contaminate groundwater they rely on for their livelihoods.
Andruss helped facilitate negotiations and draft a waiver that forms the basis of the agreement, which the district approved along with the permits at its December meeting.
The most significant part is the monitoring requirements, said Charles Marr, one of the cattle ranchers who represented landowners protesting Ekstrom's requests.
"You have to keep an eye on it because you know what happens if your water gets ruined? Your property is worth a dime or a quarter," he said. "It was really important that we did make him do monitoring, but also the district to make sure there aren't any discrepancies."
Ekstrom's initial permit applications included agreements to drill one monitoring well in the brackish zone, as well as one in the freshwater zone that Ekstrom would monitor and collect data from to submit to the district.
Instead of two wells, the farm will have to drill three wells in the upper brackish zone and three in the lower freshwater zone that the district and Ekstrom will monitor, Andruss said.
"That information will be used to both confirm that the initial conditions are appropriate – the brackish water is brackish and the freshwater is fresh and then on an ongoing basis, demonstrate his compliance with the conditions of the waiver," he said. "Should the production of the water cause exceedances in terms of conductivity levels, then it requires Mr. Ekstrom to scale back production in an aggressive manner."
Information will be collected from the monitoring wells on a monthly basis and if curtailment is required, production reduction will have to occur during the following monthly period, he said. If exceedances continue, production will continue to be curtailed.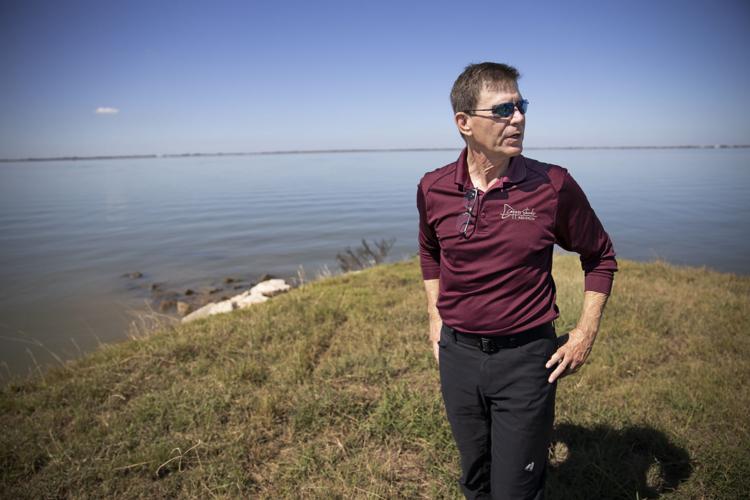 The district anticipates spending about $12,000 for monitoring equipment, but that is a fraction of what would have been spent on attorney fees had a settlement not been reached, Andruss said.
"By negotiating an agreed settlement to the contested case, I think all parties have been able to forgo the lengthy and expensive legal process that is a contested case," he said.
Reaching a compromise was difficult, but had to be done, Marr said.
"We weren't real happy with it, but it was like the best agreement that we could come up with for the community," he said. "It is not just us, but for the community, I mean, Port Alto, Cape Carancahua – everybody should be concerned about this."
Ekstrom said he was pleased with the settlement and plans to start drilling the wells as soon as possible.
"We think the waiver and permits granted will give us what we need, but with a requirement for monitoring and response that will protect the aquifer."