Thousands of gallons of spilled diesel fuel delayed traffic on the northbound lanes of U.S. 59 for hours Friday near the Jackson-Victoria county line after a tractor-trailer crash.
About 8:25 a.m., a northbound tractor-trailer carrying biodiesel fuel rolled, spilling about 4,800 gallons of fuel into Dry Creek, said Terry Jordan, a firefighter and paramedic for Jackson County's Emergency Services District 3, which responded to the scene.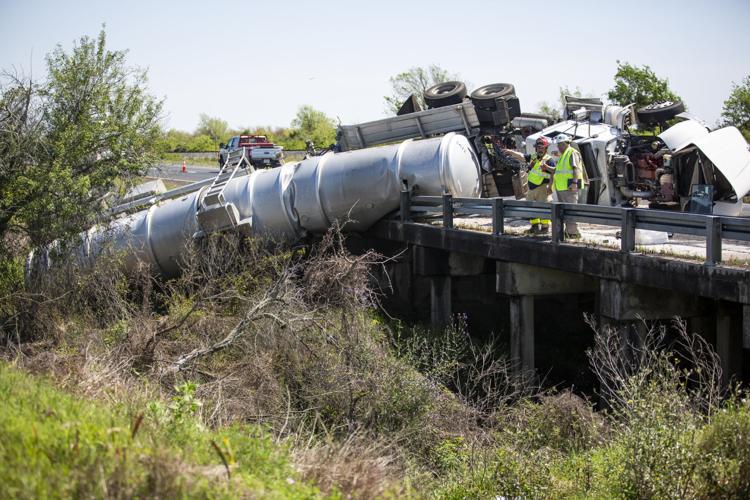 After the initial crash, heavy fog caused another tractor- trailer and pickup to crash to avoid the wreck.
No one was injured in any of the crashes, Jordan said.
Traffic remained delayed until about 5 p.m., said a Jackson County dispatcher.
Andrea Morrow, a spokeswoman for the Texas Commission on Environmental Quality, said the affected creek, which has no residents nearby, had little water flowing, and there were no signs of impact to wildlife. TCEQ will oversee cleanup, which will require a vacuum truck. About 2,500 gallons had already been recovered Friday.