A man found dead on a farm road in Jackson County more than two weeks ago has been identified as a Guatemalan citizen, according to a Friday sheriff's office news release.
The man was identified as Luis Eduardo Garcia Fuentes, 65, and investigators think he died after entering the United States illegally, Jackson County Sheriff Andy Louderback said.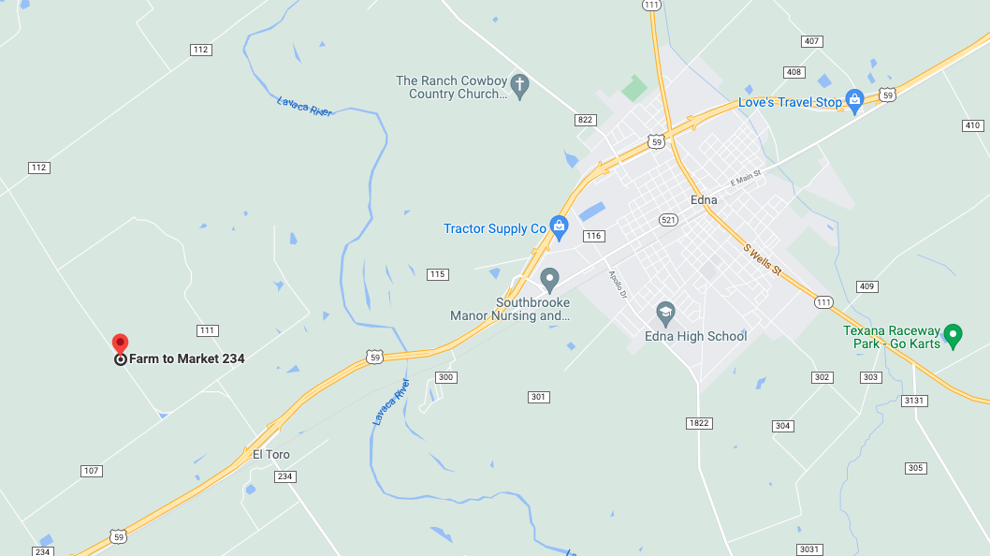 The Travis County Medical Examiner's Office determined the cause of death was suspicious, but the office did not rule it a homicide, Louderback said. Given the amount of time that has passed since the body was found, Louderback said the case is likely not going to be solved.
"It is mostly closed unless new evidence comes up," he said. "There is no telling at this point how much we'll be able to find out with what we have. That we were able to identify him with the help of social media was already a stretch."
On Sept. 22 about 10:30 a.m., Jackson County deputies discovered the man's body along Farm-to-Market Road 234 north of U.S. 59 and El Toro. Louderback asked the public for help on Facebook in identifying the man.
On Oct. 2., a concerned family member contacted the sheriff's office, according to the news release. Then, authorities contacted a Guatemalan consulate office and identified the man, he said.
"It really is a sad thing," said Louderback, who attributed the death to the current federal administration overseeing the nation's border. "This happens because we are a stop on the way to Houston. We are doing everything we can, but it is entirely under this current administration to fix this."
"Family members in Guatemala have also been notified," according to the Jackson County Sheriff's Office news release. "Our condolences go out to the family."
The man is at least the fourth person found dead in rural areas of the Crossroads this year that authorities think is connected with human smuggling. Since March, authorities have found dead a Honduran woman in Goliad County, woman from Mexico in Refugio County and Mexican national in Victoria County.