An Edna driver took drive-thru service to another level when her SUV smashed through the side of a Church's Chicken in Edna on Monday morning.
"I turned around and there was a vehicle right there," said general manager Barbara Gonzales.
Gonzales told police she was completing paperwork when the driver, whose name was unavailable, drove her Ford Edge through the window of the restaurant at 110 E. Houston Highway, said Edna Police Chief Clinton Wooldridge. No one, including Gonzales, who was about 10 feet from the SUV, was injured.
"God wasn't ready for me yet," she said.
In a statement, Wooldridge said the driver had reported accidentally hitting the gas rather than the brake.
Although the restaurant's lobby was empty at the time, Gonzales said she thought customers could have been injured if the crash had occurred during lunchtime.
The front end of the SUV, which hopped a curb in the parking lot, entered the restaurant's window, busting through portions of a brick wall in the process, littering broken glass and debris inside.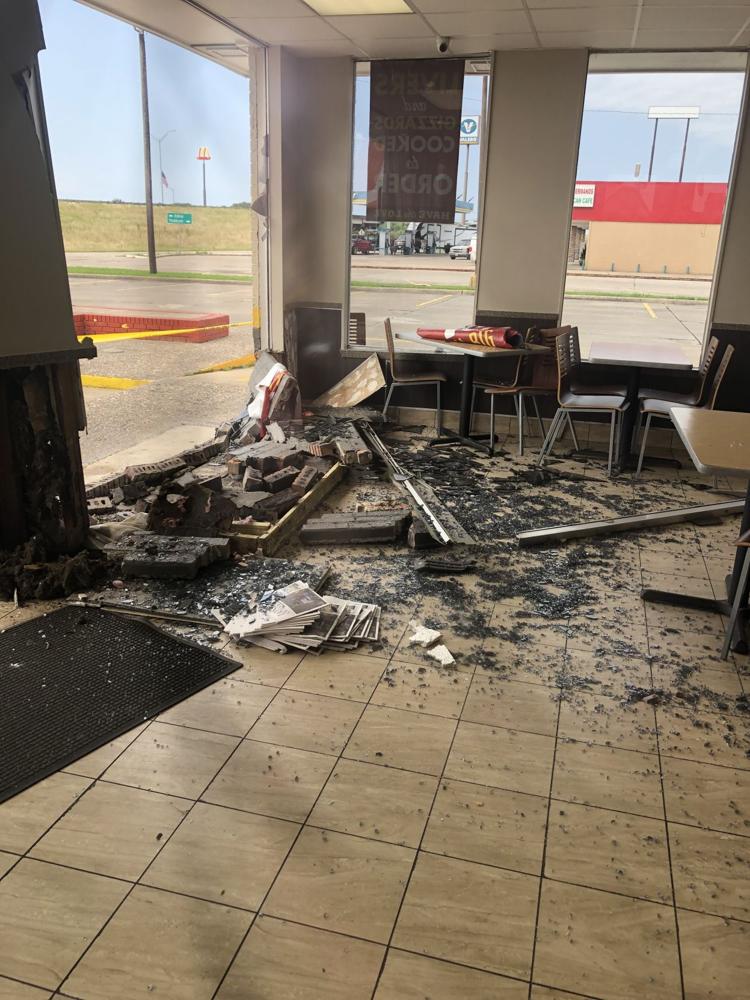 Nevertheless, the restaurant's staff continued serving Monday afternoon through the already existing drive-thru despite the gaping hole in the building's facade.
"We're selling chicken out of the drive-thru as we speak," Gonzales said. "Nothing can bring Church's Chicken in Edna down. Hurricane Harvey couldn't do it, and one little car ain't going to do it."