Rain poured down the old shingle walls of the Callis Street house owned by Jesus Ruiz Jr., 67, when Hurricane Harvey hit two years ago.
Harvey had blown into town with wind gusts that reached 83 miles per hour, and before they died down, they cracked and carried shards of glass and sheets of rain into Ruiz's house.
Two years later, Ruiz, a disabled veteran, remains essentially homeless.
Ruiz, who lives alone in the house, evacuated before the storm hit and returned when the flooding subsided and the roads were passable again. He found numerous damaged trees in his yard, which he and friends immediately began clearing. Shingles were missing from his roof, windows were blown in and his walls were waterlogged. He has since torn out the cabinets, countertops and particle board flooring in his kitchen and has lived without a functional place to prepare a meal.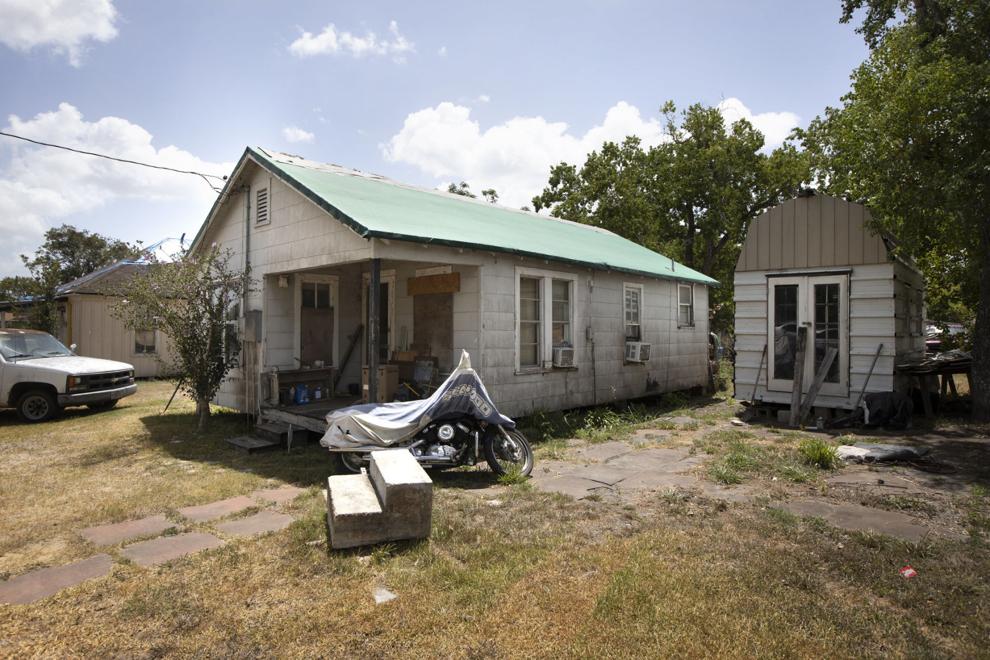 "It's very uncomfortable with no kitchen and no fridge; I eat out all of the time, and I'm tired of it," Ruiz said. "It's stressful, and I have PTSD, which makes it worse."
Ruiz served as a structural mechanic in the Marine Aircraft Wing from 1970 to 1974. He served in several countries and across the United States, but on April 14, 1974, he fell mysteriously ill. He spent about six months in a hospital in Japan where he ran a high fever and dropped down to 95 pounds. Bedridden, he was sent back to the United States on a stretcher with a service-connected disability.
Ruiz had worked for about seven months on aircraft used to spray Agent Orange during the war. His health improved enough that he was able to leave the hospital, but he has been sick ever since. And many of his symptoms have worsened with age. He suffers from fibromyalgia, insomnia, depression and post-traumatic stress disorder, and he takes 14 medications a day.
"I'm sick all the time, but I'm still here," Ruiz said. "It takes a toll on your body."
About a month after Harvey, volunteers provided a tarp for Ruiz's roof to prevent further damage. He still makes monthly payments for his owner- financed house, but he often sleeps at a friend's house and returns home during the day or he stays at his parents' house outside Corpus Christi.
Hurricane help
Shannon Longoria, who handles intergovernmental affairs and community relations for the Texas General Land Office, said the agency began pushing the Home Reimbursement Program in areas with low utilization, and they have seen upticks in those areas, including Victoria.
The Victoria County Long-Term Recovery Group has worked to bring together governmental agencies and nonprofits, including many churches and faith-based organizations, to coordinate aid efforts.
How is your economic and living situation two years after Hurricane Harvey?
"I think we should be proud as a community that as we continue to hear about needs from families and individuals, we have worked side by side to address those needs," said Rick Villa, development coordinator for the group. "Because without that collaboration, the number of families and individuals receiving help would not be as great."
Ashley Razo, the case manager/supervisor for the Long-Term Recovery Group, said the Federal Emergency Management Agency identified 19,683 applicants for aid in Victoria County. Volunteers with World Renew, a nonprofit Christian ministry, conducted assessments later that identified 330 underinsured or uninsured people or families in need of assistance, some of whom might have received resources from FEMA that did not allow them to complete their recoveries. Of those 330, the Long-Term Recovery Group opened or assigned cases for 110 of them. Not including cases outsourced to disaster case management partners, the group has opened more than 200 cases and closed about 60 of them since forming in June 2018.
The group and disaster case management partners pursue all governmental and nonprofit resources available to applicants. When those options are exhausted, the case managers refer them to the group's Unmet Needs Committee for review. To date, the committee has provided about $2.7 million in assistance to residents in Victoria and surrounding counties. Victoria County residents not eligible for other assistance also can apply for a home in Hope Meadows. Construction on the $4.6 million, 40-house subdivision in Bloomington is underway, and the group is accepting and reviewing applications.
"I feel there is perhaps an underserved population that does not have the information about available resources," Villa said. "Some people made their best efforts to handle their recovery but exhausted all of their funds, insurance or whatever assistance they received. They are still reaching out to us weekly."
Since public service announcements started airing, the group has received 20-30 phone inquiries a week. Its four disaster case managers can open 35 cases at one time, but they have surpassed that number slightly because some cases are simply waiting on approval. Typically, new cases are not assigned until old ones close, so the group refers about half of these inquiries to the disaster case management partners, particularly when the cases are located in counties outside the group's coverage area. The group is still in need of monetary and material donations, Villa said.
"Nearly two years since the disaster, we are Victoria Strong," Villa said. "The outpouring from public, faith-based and other nonprofit organizations has been consistent."
Community leaders are looking ahead, which Villa called "impressive." A Rebuild Texas grant has enabled Victoria County to purchase and renovate the Victoria Advocate building to create the first disaster recovery and response center in the region.
"It's a huge undertaking and a huge statement of getting prepared for future disasters," Villa said. "I applaud the leaders and partners for having such vision and investment to dedicate to creating the first regional disaster center. The community is very blessed and very fortunate."
Appealing a denial
Ruiz applied for assistance from the Texas General Land Office's Homeowner Assistance Program, but his application was denied because the program did not accept contracts for deed. He appealed and was denied again. Ruiz rented the house for more than 14 years before his landlord sold the property, along with two other houses located on either side of his. At that time, Ruiz entered into a seven-year contract for deed with the Corpus Christi investor who purchased all three properties. He enlisted a local law firm to draw up the necessary paperwork.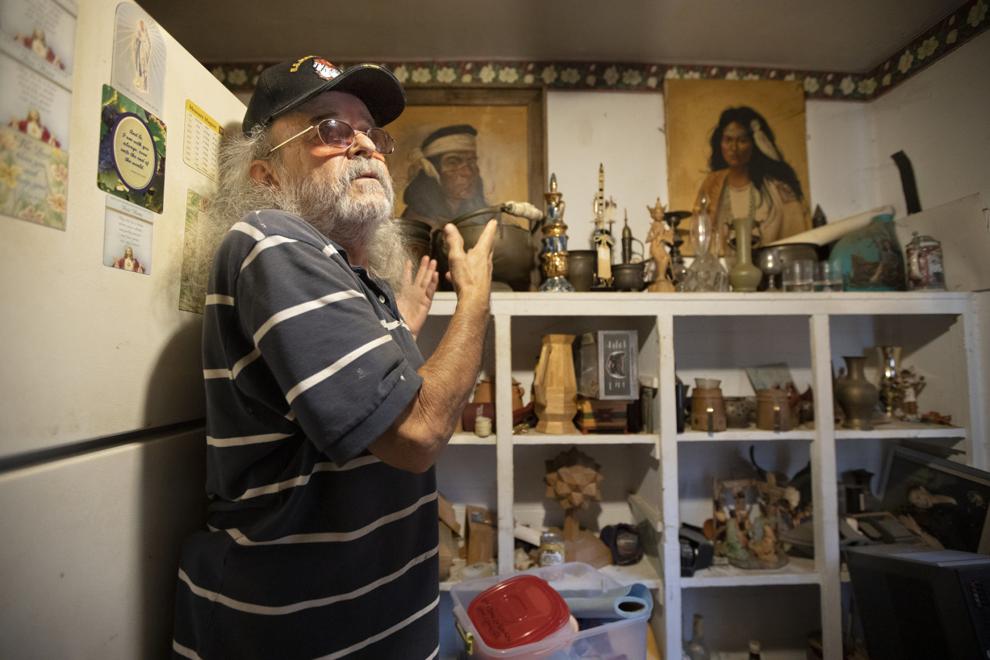 The land office amended its policies regarding contracts for deed and 99-year lease agreements May 1, said Brittany Eck, director of communications for the Texas General Land Office. Many of these nontraditional leases were not around when the program began. So, in an attempt to help more people become eligible for the program, the land office sought amendments to the program and the Department of Housing and Urban Development approved them. The land office is now able to consider these applicants for the program.
"We sent notifications to individuals declined for these reasons to reapply and come back in," Eck said. "So we're trying to spread the message."
The land office team encouraged Ruiz to reapply for assistance through the homeowners assistance program. His appointment is Sept. 23.
"I'm hoping now I will be accepted," Ruiz said. "It's very stressful and puts me in a state of depression a lot."