REFUGIO − The application to begin his constitutionally-entitled legal defense lay waiting on a table when defendant Kenneth Scott, 38, of Bayside, entered the jail's meeting room.
"This is where it all starts," said Leo Martinez, an investigator for Texas RioGrande Legal Aid, motioning for Scott to sit during a regularly scheduled visit in February.
Since fall 2017, the county has paid for the nonprofit organization to provide legal defense for those who cannot afford to hire a lawyer. County officials and Legal Aid representatives contend the new system is cheaper, more efficient and better able to protect the rights of those charged with crimes.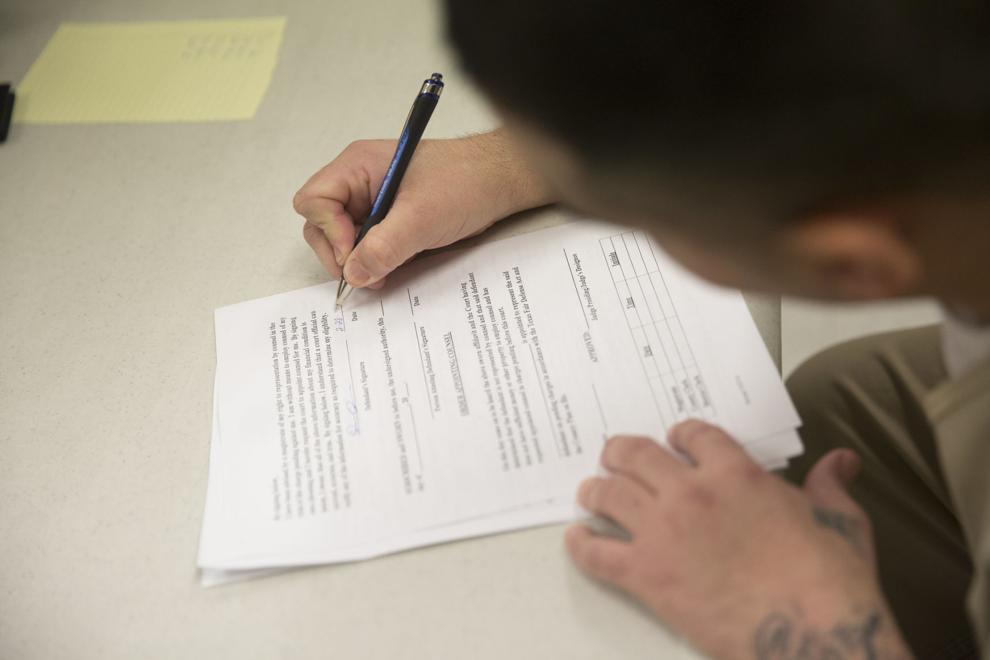 So far, the program has been a success, said Refugio County Judge Robert Blaschke.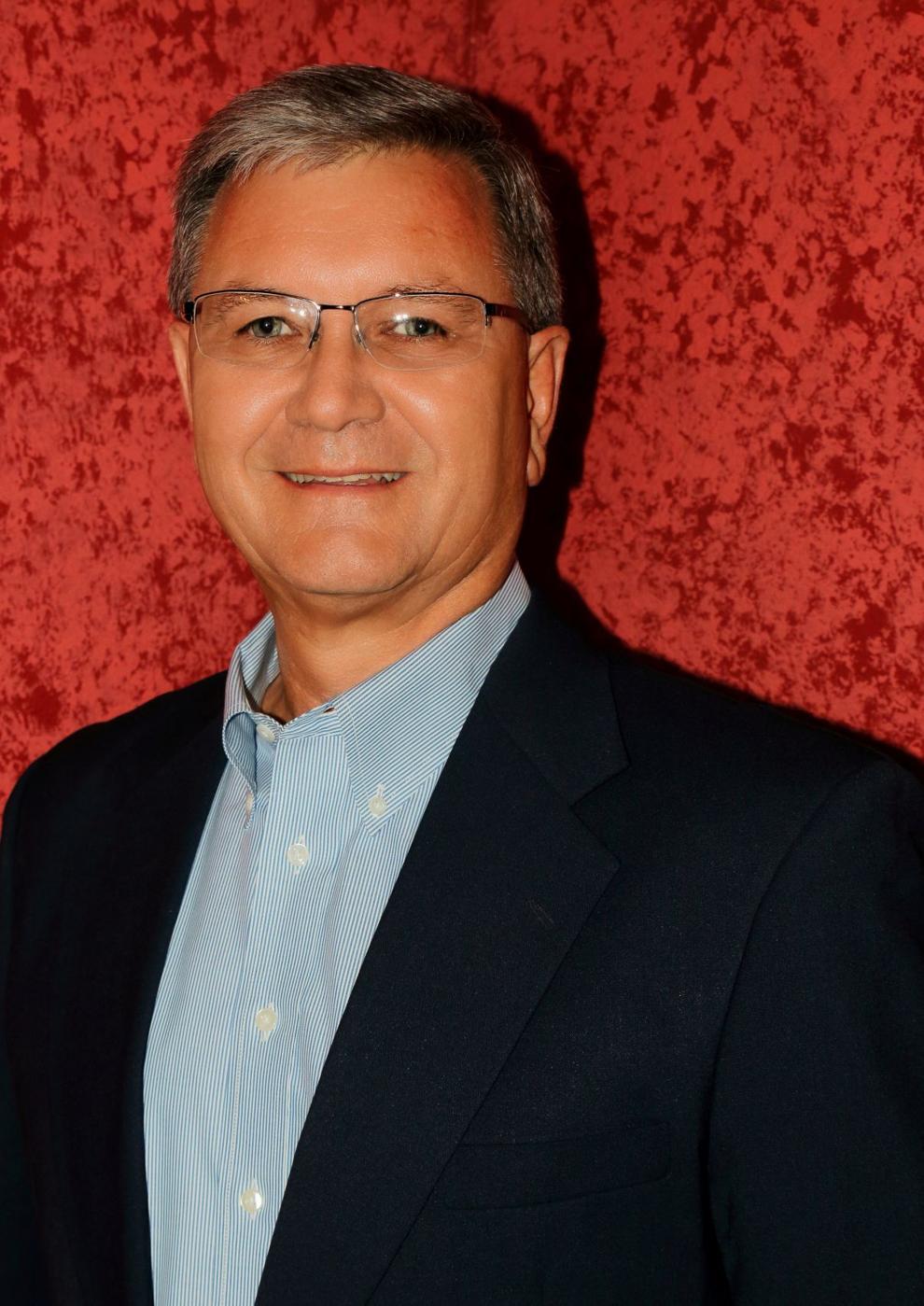 "The participation in the TRLA (program) since October 2017 has been well received and, to date, is meeting our initiatives and program objectives," Blaschke said.
Court administrators will continue to hire private lawyers for cases involving multiple defendants to prevent conflicts of interest. Legal Aid will represent all other indigent defenders in 2018 for a total cost to taxpayers of $36,093, said Bee County Judge Stephanie Moreno.
That cost is the result of an 80 percent discount because of Texas Indigent Defense Commission, or TIDC, grants. Those grants, which Refugio County did not qualify for before its Legal Aid contract, will eventually offer only a 50-percent subsidy after several years. Without the grants, Refugio County would have to pay $180,465 for Legal Aid services for 2018.
The nonprofit also provides a mental health case worker and defenders for juveniles. The organization operates more than 20 other offices in Texas, according to its website.
Previously, lawyers for indigent defendants were selected from a rotating list of South Texas lawyers, said Refugio County District Clerk Ruby Garcia.
In 2017, Texas counties paid about $263 million, about 7 percent more than the year prior, to provide legal defenses for those unable to afford attorneys. During that time, TIDC grants subsidized about 15 percent of those costs, according to the commission.
In Refugio County that year, indigent defense cost Refugio County $63,281, and in 2016, the amount was $61,339 − about 283 percent more than the cost in 2001, according to TIDC records.
Bee County, where the Legal Aid regional office is based, along with Live Oak and McMullen counties began a regional contract with Legal Aid as early as 2008 through grants from the Texas Indigent Defense Commission, Moreno said. Refugio and Willacy counties are the most recent counties to join that agreement in 2017.
Most importantly, Moreno said, contracting with Legal Aid benefits the defendants. Before the establishment of the defender's office in Beeville, Moreno, who presides over misdemeanor cases, often waited for attorneys to arrive from neighboring counties, she said. Sometimes, cases were delayed.
Now, with Legal Aid defenders regularly appearing in the courtroom and in the county jail, court procedure is hardly ever delayed for want of an attorney, she said.
"It starts from the time of arrest," Moreno said.
But Crossroads defense attorney David Disher, who is registered for private indigent defense work in Refugio County, disagreed with Moreno's assessment.
"I always show up," he said. "I always take care of my case."
In fact, Disher said, the only two times he has missed court in about 10 years was to undergo an important medical procedure.
During Martinez's first consultation with Scott in February, the investigator conducted a routine, albeit sometimes personal, questionnaire about the man's life and finances. In doing so, Martinez, who is also an official notary, completed an affidavit of indigency, allowing him a free defense.
After suffering a 20-foot fall onto concrete, Scott, a roofer, said he has been unable to earn a living. Facing felony tampering with physical evidence and misdemeanor possession of marijuana charges, Scott could not afford to go unrepresented.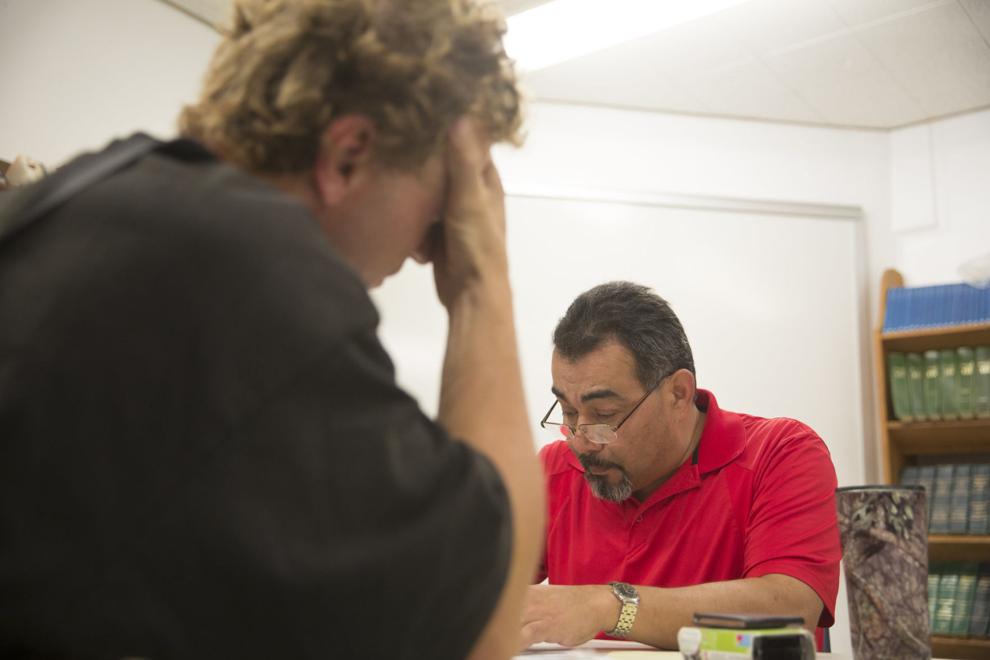 With Legal Aid now handling most indigent defense, the nonprofit's investigators and attorneys enjoy a rapport with judges and county officials. That relationship, Martinez said, is essential in moving inmates quickly through the jail and getting them the resources they need, such as medical attention.
"If you establish a good working relationship with all the players involved − the justices of the peace, judges, county attorney − everything is going to unfold very smoothly for you," he said.
Refugio County Sheriff Raul "Pinky" Gonzales agreed with Martinez.
"When you get behind on these dockets, these inmates tend to be kept in jail longer," Gonzales said. "We've got to feed them and medicate them, which costs a lot of money."
After contracting with Legal Aid in Starr County, said Abner Burnett, Public Defender Division director for the nonprofit, county officials cleared their jails to such an extent that they realized profits after selling the extra cell space to federal authorities.
While Gonzales said he is still assessing whether that may be an option at his jail, the possibility of extra cash in hurricane-torn Refugio County is enticing. Before Harvey, the sheriff's already limited budget required the layoff of five deputies. With hurricane damage still pervasive, Gonzales said he worries about declining property values and, by extension, his budget and patrol strength.
"I wouldn't mind making a little extra money," he said.