The audience leaned in as one of the first Victoria County judges took the stage and began sharing war stories from the Texas Revolutionary War.
"Mexican forces continued harassing the area even after the Battle of San Jacinto, and, once, there was a raid on Victoria by Comanche Indians. I was part of a group that chased them back up to the Lockhart area," said actor Jim Stokes while portraying his great-grandfather David Murphree. Murphree served as fourth county judge for the county after surviving many battles in the war for an independent Texas. "As judge, there wasn't much shuffling papers around back then."
Stokes' backdrop in past years for the Victoria Preservation Inc.'s Cemetery Tour would be the local cemetery where Murphree is buried, but this year he and seven other actors stood before a crowd in the Leo J. Welder Center for the Performing Arts on Saturday.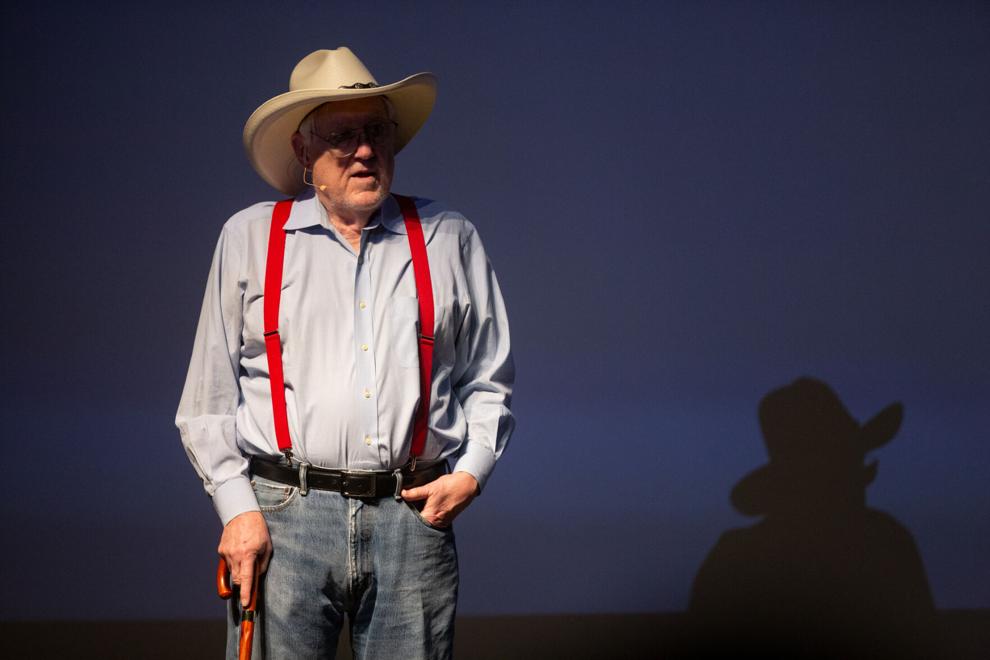 The nonprofit's production titled "Pioneers, Patriots, and Pariahs" included performances from figures in the region's past 200 years, including a World War II aerial gunner, one of the first woman trail bosses, a pioneering educator, an engineer, and more.
Though many of the people portrayed lived lives that were well-documented, others, like Elizabeth Grace Miller, were largely not known except for a few details that she was a survivor of a Karankawa Indian attack in 1845.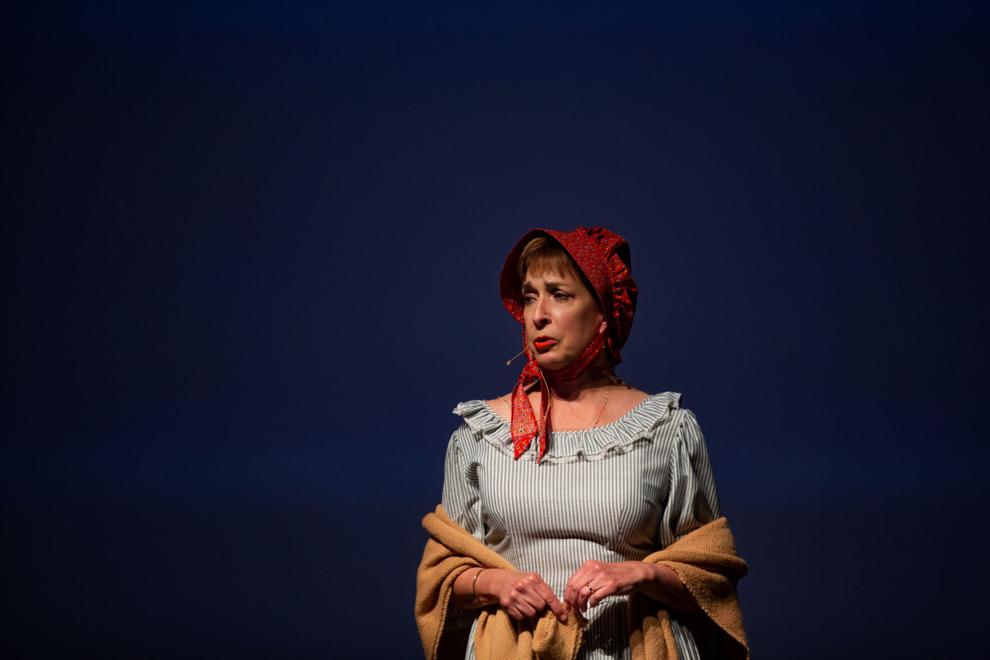 Jill Fox's portrayal of the little-known historical figure had audience members completely silent as she described the attack where a family member was killed before her eyes. She described gathering her daughters and grandchildren and escaping into the dark Texan wilderness.
"It is stories like that that we are really looking for. It does not always need to be a notable person who we portray. Sometimes it is interesting to bring someone to life who was just around for something notable," said Jeff Wright, the executive director of Victoria Preservation, Inc. "Her performance was a perfect closer. It was very gripping."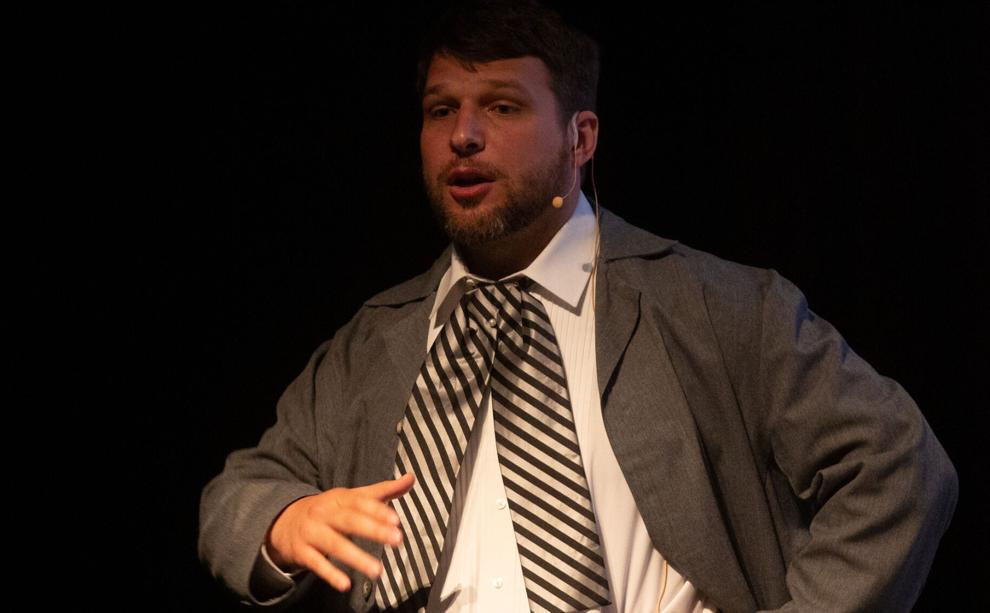 The change in venue from a cemetery also opened up the opportunity to include people not buried in Victoria. In years past, actors were limited to people buried locally.
Joseph Fox, who portrayed George Fulton, an inventor, surveyor and engineer during the 1800s, was one of those performances.
"We had never heard his story the previous way since Fulton was not buried here. The change in setting let us expand into other stories not entirely from Victoria," Wright said.
Fulton, who was buried in Rockport, built many notable structures that Joseph Fox touched on. Fulton's Rockport mansion is where Joseph Fox works as a guide.
"I truly built my home for my wife, Harriet. I fitted it with central heating, gas lighting and indoor plumbing, which was very luxurious for the time," he said, describing the home that is now a state historic site. "And it is still standing! Not too bad if I don't say so myself."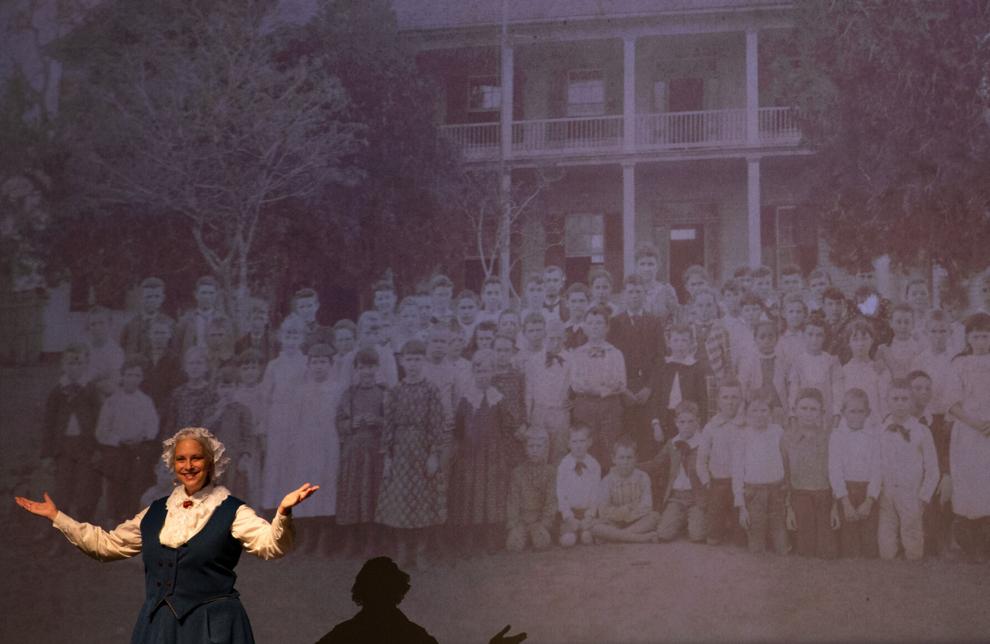 Sarah Hagan, an eighth-grade Stroman Middle School student, said the performances were going well with the new surroundings.
"I think everything has gone well," she said backstage after her portrayal of Mina Hexter, a daughter of a prominent merchant and banker. Sarah, who is 14, has been performing in the event since she was in second grade. "It is definitely different doing your part once on a stage rather than several times as people walk by in the cemetery, but I liked it."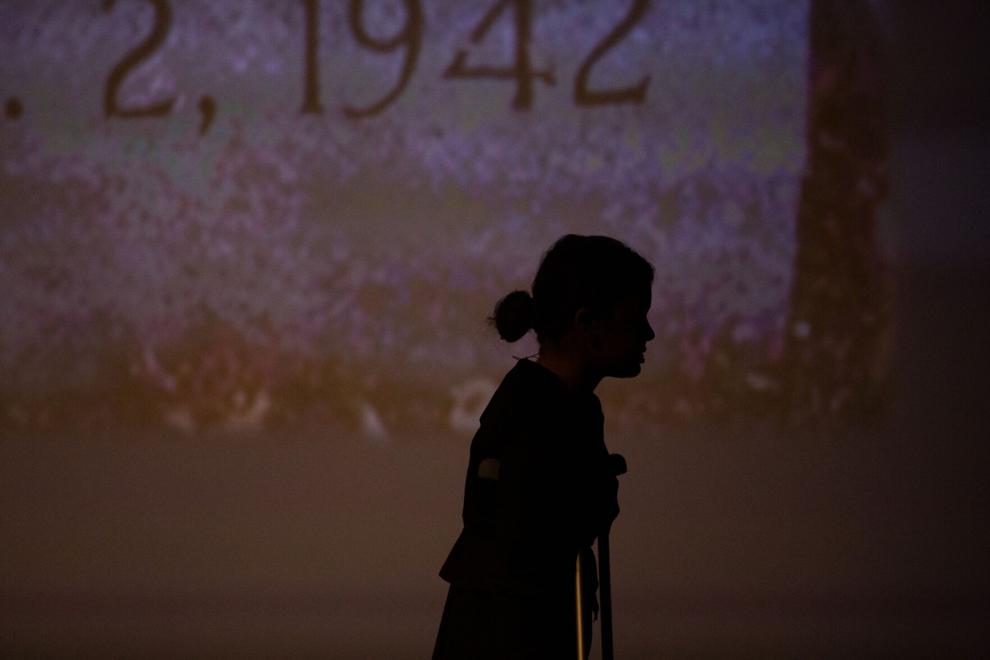 Wright said the first shot at an indoor performance went great, estimating that some people who had never been attended for the first time Saturday. Though he hopes to return to a cemetery for the next one scheduled in October, he said the format at the performance center was effective.
"We will see for the next one. It was different today, but I never doubted my actors for a second. They did amazing today," he said after the show.
Susan Morrison, portraying one of the first pioneering frontier woman and trail bosses, Margaret Hardy Borland, concluded her performance with a nod to the one thing that everyone gathered there for — to remember our history.
"As long as people remember us," she said. "We are never truly gone."