The drive from Houston to a gas station in rural Victoria County where her 14-year-old son was found nearly 20 years ago never gets easier for Dona Torres.
"It is hard, but I have to be here. I have to be here for him," she said, surrounded by about a dozen other sympathizers who visited the site on Saturday.
Friday marked 18 years since her son, Jose Torres, and 18 other immigrants were found dead in a sweltering tractor-trailer abandoned on Fleming Prairie Road near U.S. 77 in 2003. The event is marked as the deadliest human smuggling incident in the nation's history.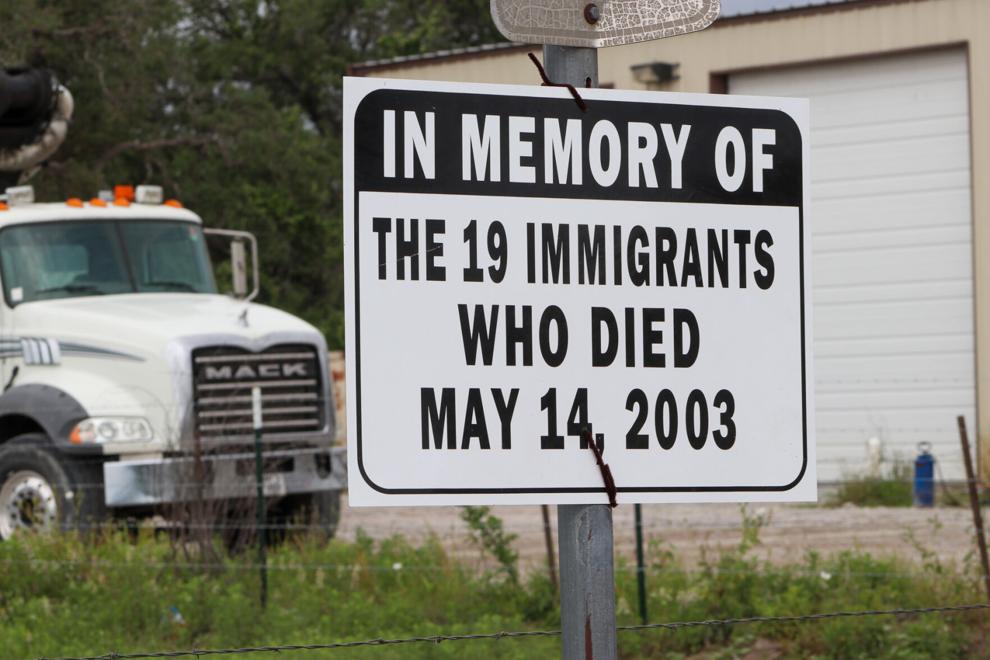 Wooden and ceramic crosses, flowers and bottles of water left by the attendees to pay homage to the tragic loss of life lay at Torres' feet. As she spoke, others adorned the crosses with old photos and offerings to the dead.
About a dozen people sat by the memorial as Deacon Richard Botello, of Our Lady of Sorrows Catholic Church, led the gathering in prayer. Next to him, Cesar Hernandez read aloud the names of the immigrants, drawing an emotional response from the crowd.
Torres was stoic as Jose's name was called.
"I can feel him strongest when I am here," Torres said, adding that she originally lived in New York before moving to Houston to be closer to the site. "He is still alive in my heart."
A consul representing the Mexican government spoke during the ceremony, remarking that the "tragedy still hangs heavily on us all," and explaining the support available for those still recovering from the tragedy.
Many of the attendees said they visit the site every year and have noticed a decrease in turnout for the tragedy's anniversary.
"I remember where this first happened, and it felt like the world stopped ... all sorts of media from everywhere was here, and there would be over 300 people here to pay respects," said Domiciano Aldape, one of the ceremony's organizers. "It's not like that anymore, but we here will keep on remembering. We have to."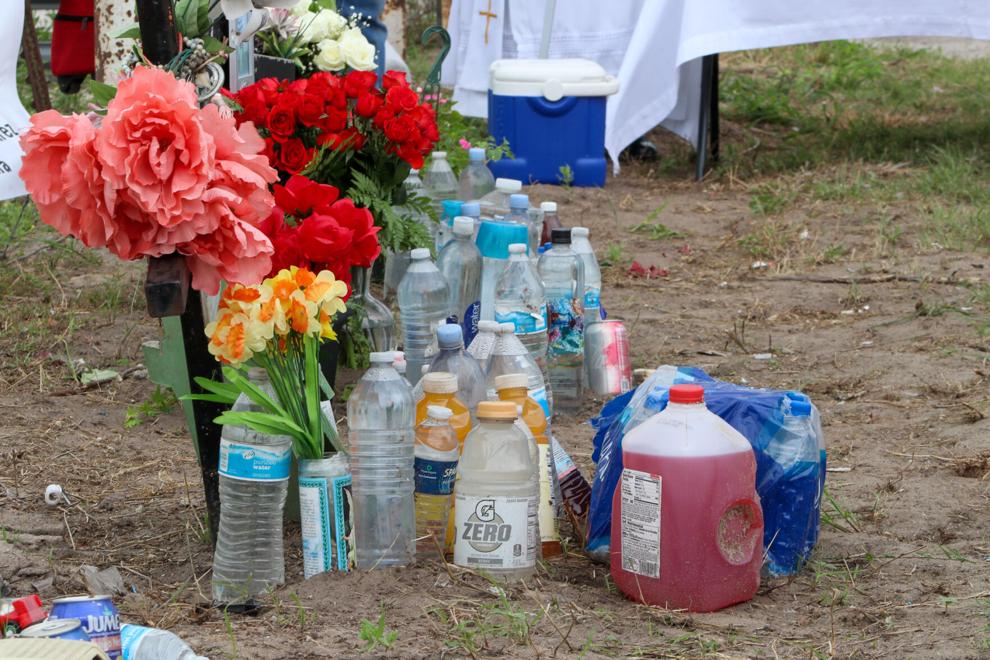 Aldape also said a committee that regularly maintains the site, named Federacion Potosina, is still going strong.
Martha Olvera said her organization, Por Justice Serafin Olvera and Comité Victima de Victoria, which also regularly tends to the site, has remained steadfast in their commitment since the incident occurred.
"We won't be going anywhere. It's too important," Olvera said.
Torres, who came with her sister-in-law and daughter, said she is committed to returning every year.
"It makes me sad that there aren't as many people anymore," she said. "But I will keep coming even if I am the only one who comes."