The incumbent justice of the peace Precinct 4 was re-elected Tuesday.
John Miller, a 57-year-old Republican, received 74 percent of the vote, according to the final but unofficial results. 
This was the only contested county race in Victoria County.
Miller, who said he would be at the Republican Party gathering at Greeks 205, could not be reached for comment. His son, Austin, however, tweeted, "Love to see my dad continue to get support from Victoria voters. He truly loves the work he does."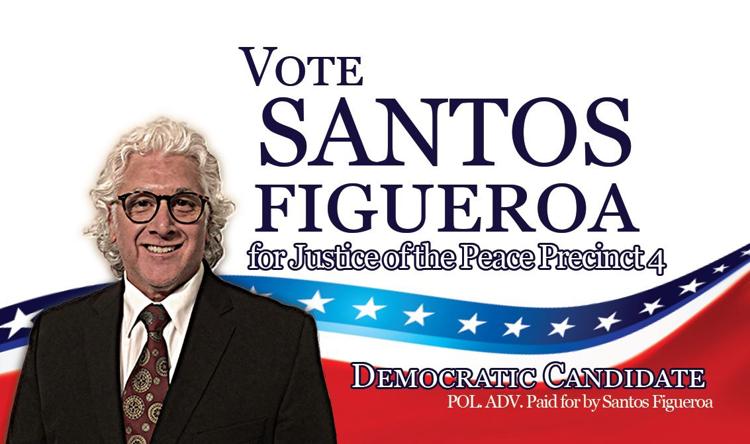 Santos Figueroa, a 64-year-old Democrat, challenged Miller. Both men said they wanted to continue to serve the community and have already done so in different ways.
Miller touted his experience in law enforcement prior to being elected as a justice of the peace. He said since then, he's speedily and fairly resolved cases as well as acquired more than 100 hours of continuing education.
Figueroa is a part-time teacher who grew up with disciplinarian parents. He said volunteering over the years sharpened his listening and decision-making skills.