When Coily Ballard and Joe Esparza heard on Friday the Guadalupe River was projected to rise to more than 30 feet, the highest level since Hurricane Harvey, the couple went to see it themselves.
They drove a few blocks from their West Murray Street home to a nearby river bridge to peer over the edge. Then, about 2:30 p.m., the water level was already above 21 feet, already in minor river flood stage, according to the National Weather Service.
The couple saw the river was higher than normal, rushing quickly and filled with debris.
"It is pretty crazy to watch," said Esparza, 47, who worried the flooding could reach his home.
The weather service forecasts the river levels will surpass the major flood stage limit of 29.5 feet Saturday afternoon and has issued a river flood warning in Victoria. Friday, the river was expected to crest at 30.7 feet Sunday afternoon, which would be the highest level since Hurricane Harvey in 2017.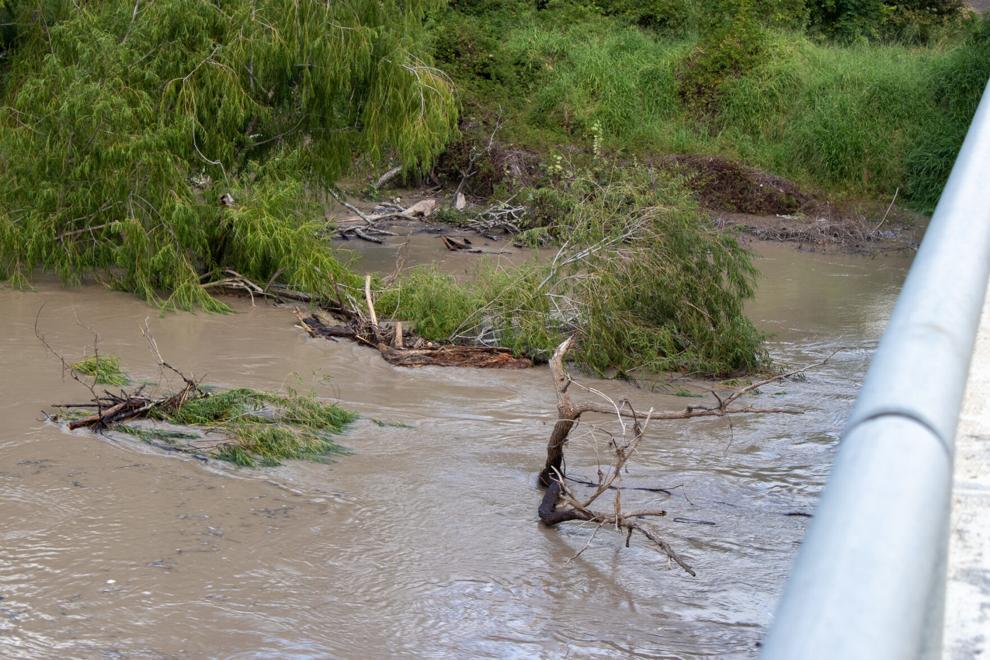 The warning comes from heavy rain in South-Central Texas Thursday morning that flowed down the Guadalupe, leading weather service officials to forecast major river flooding in Victoria.
Victoria Fire Department officials went door-to-door Friday afternoon to warn residents in low-lying areas — mainly in Greens Addition and Old Town — of the potentially severe flooding from the river. They visited more than 150 residences, handing out flyers detailing the risks.
Victoria Fire Chief Tracy Fox and other local officials are asking residents to monitor the river levels and take precautionary actions, including staying in tune with city and county websites and being prepared with enough food and water for several days. No evacuation orders were issued Friday afternoon.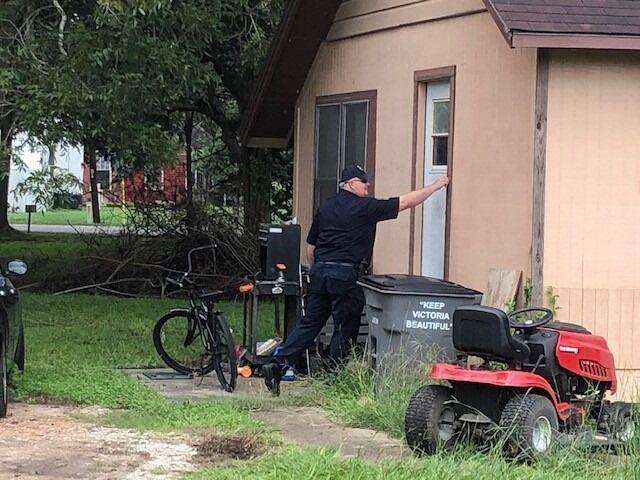 Fire officials visited Robert Holt, who was at his home on Vine Street. The longtime Old Town resident said he was making plans to call the American Red Cross if the flooding impacted him. However, he said he would be staying put until then.
"I will just have to wait and see," he said. His home had also been damaged during the flooding caused by Harvey, but he had learned how to deal with it. "This isn't my first time."
Other residents on Vine Street were taking precautions. One woman, who said she had lived on the street since 2017 after inheriting her mother's home, was trying to clean out a clogged culvert on her property.
While water levels are forecast to be the highest since Harvey, the damage will be lesser than the hurricane, said Matt Viebell, a lead forecaster at the National Weather Service. That is because the rain leading up to the forecast Saturday morning crest was far less than what came with the hurricane.
Viebell said conditions in affected areas could change quickly. For that reason, echoing Victoria officials, he said residents in affected areas need to monitor water levels and stay tuned to city channels for updates.
"The situation on the ground for river flooding can change in an instant," he said. "You local law enforcement or office of emergency management is your best bet. If you need to get out and evacuate, they will be the first to let you know."
Ballard and Esparza, the couple watching the river, said they moved into their home after Harvey, so they are unsure what to expect. However, they plan to help friends in the area who live closer to the river.
"We'll be getting some sandbags for our friend," said Ballard, 34. "Hopefully, this weekend isn't as bad as folks are saying."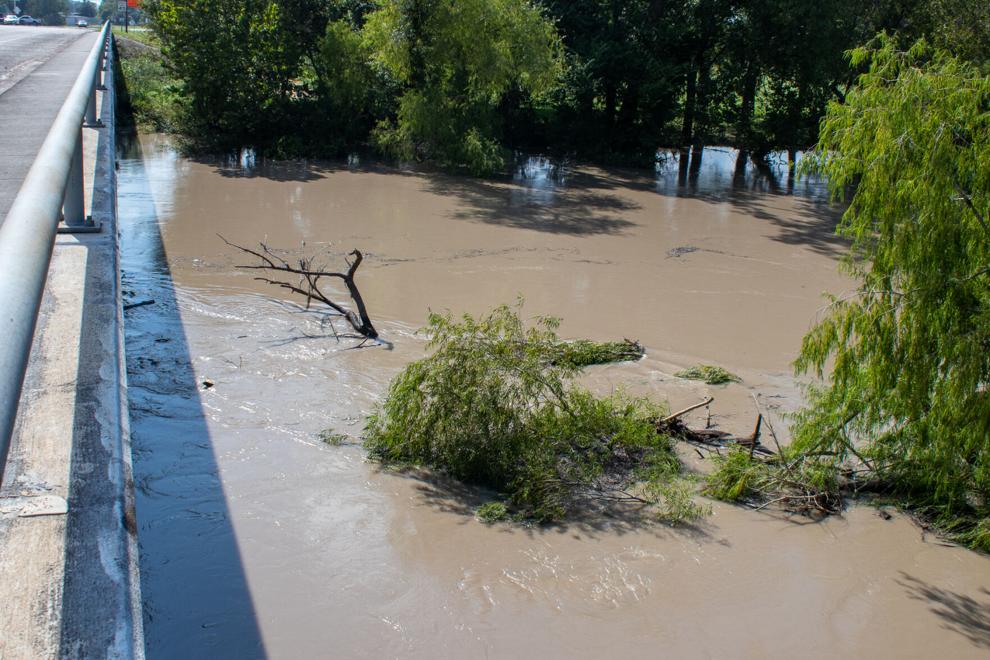 To keep up to date with river levels, go to water.weather.gov/ahps/index.php.