The Wharton County Sheriff's Office arrested a man after finding skeletal remains thought to belong to a family of three.
According to a news release from the sheriff's office, Robert Satterfield, 36, was arrested Saturday on three warrants charging him with the murders of Ray Shawn Hudson Sr.; Maya Victoria Rivera; and their 5-year-old son, Ray Shawn Hudson Jr.
Family members reported to the Angleton Police Department on Wednesday that Hudson, 28; Rivera, 24; and their son were missing, said Cpl. Cameron Parsons, of the Angleton Police Department.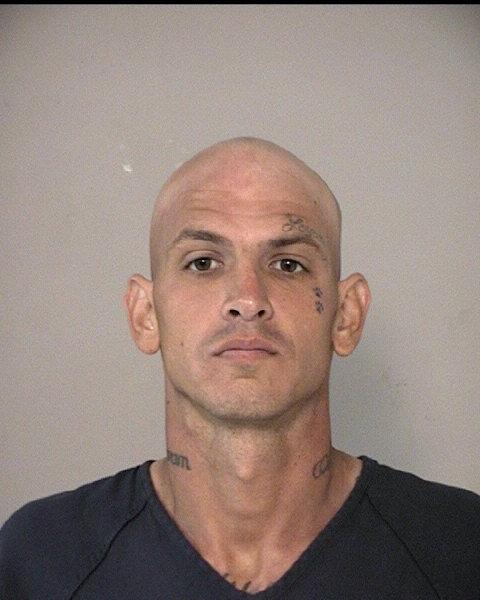 Satterfield is in the Fort Bend County Jail, and his bond was set by Judge Randy Clapp, of the 329th District Court, at $100,000 for each murder charge.
The charges may be upgraded to capital murder after the case is submitted to the Wharton County District Attorney and the bodies are identified.
According to the sheriff's office, Satterfield agreed to cooperate and was taken to a Wharton County property where the remains were located. The remains are thought to be those of the family because of the expertise of forensic anthropology investigators from Sam Houston State University and witnesses' statements. There was an attempt to dispose of and burn them.
Law enforcement asked the Texas Equusearch, a mounted search and recovery team for lost and missing persons founded in 2000, to use a backhoe, shovels and other equipment to recover the remains. Equusearch volunteers worked from about 2 p.m. Saturday until after midnight Sunday, Equusearch Founder Tim Miller said, declining to give the property's exact location other than to say it was "remote."
Miller said Ray Shawn Hudson Sr. was last heard from June 10. He told his cousin he, his wife and his child were going to run errands but would return to their Angleton home in their newer-model tan car later that night.
Miller said law enforcement pulled Satterfield over in the same car in Rosenberg and found drugs inside.
Fort Bend County Sheriff's Office Public Information Officer Caitilin Espinosa confirmed Satterfield was arrested by the Rosenberg Police Department on suspicion of possession of a controlled substance between 1 and 4 grams in a drug-free zone. She said he was brought to the Fort Bend County Jail and was still there when the Wharton County Sheriff's Office began to suspect him of the homicides.
Miller said Satterfield was Ray Shawn Hudson Sr.'s friend, but he didn't know how the two men had met.
"He had helped him (Satterfield) out a couple times, even letting him stay at his house, which his wife was not happy about. From what the family told me, he (Ray Shawn Hudson Sr.) was a guy who would help anybody, though," Miller said. "Of course, there's no way at this point in time to know what went wrong. I think maybe the investigators do, but I think – rightfully so – they are going to keep it close to their vest for the DA and for trial reasons."
Wharton County Sheriff Shannon Srubar could not be reached for additional comment Monday.
The Texas Rangers and the Brazoria County District Attorney's Office have also assisted with the ongoing investigation, according to the sheriff's office's news release.
"We just feel honored and blessed to have been able to work with the different law enforcement agencies and assist them and the victims' family in their time of need," Miller said. "When we finished Sunday morning, all of the emotions kind of took over and we started wondering, 'How in the world can somebody murder a husband, a wife and especially their 5-year-old child?' We are still trying to wrap our heads around that."