Businesses identified as potential sites of exposure to the new coronavirus should do a deep clean and ensure that all potentially affected individuals are being quarantined, Victoria health officials advised Tuesday.
As the number of confirmed cases of COVID-19 in Victoria County continues to rise, the Victoria County Public Health Department is releasing locations that patients visited as possible sites of exposure to the virus.
So far, the health department has identified locations including Toyota of Victoria, the Victoria Skate Park, Heaven's Gate Funeral Home, Resurrection Cemetery, Joe's Fina Mart in Placedo and others as possible sites of low or medium exposure. When identifying, the department specifies days and times that the exposure likely occurred.
Even before hearing that his facility was named as a point of potential low risk exposure to the virus, Kyle Marthiljohni, owner of Heaven's Gate Funeral Home, said keeping his family, his employees and the families he serves safe has been a primary concern.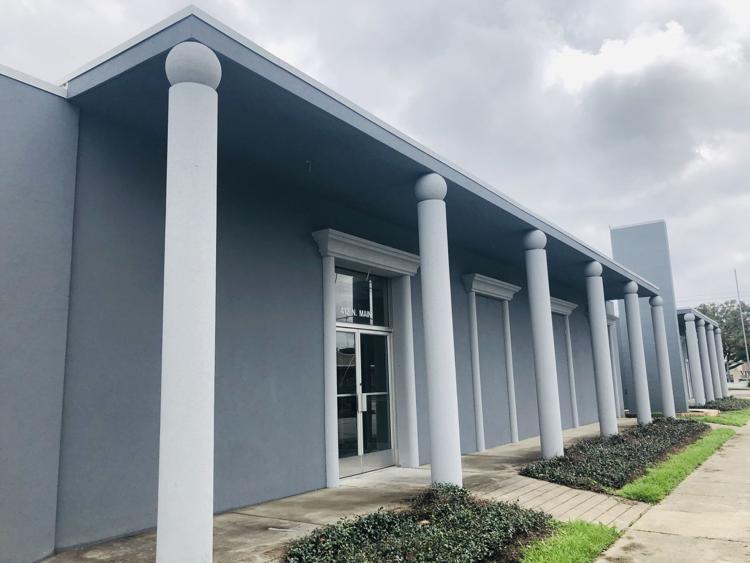 "We pride ourselves on being the most beautiful funeral home in Victoria, offering a service, so if we do our job right, a family can begin healing. We're still doing that," he said. "Now, we have more than quadrupled down on how many man hours we've spent cleaning."
When the health department said the funeral home was a place of potential exposure for people who visited it Friday, Marthiljohni said he had not been contacted.
David Gonzales, the county's public health director, said during a news conference Tuesday that there were some "coordination issues" regarding the communication and apologized on behalf of the health department for the mistake.
While some residents are wondering whether businesses identified need to close, in the "overwhelming majority" of situations, the disease is transferred person-to-person, said Dr. John McNeill, Victoria's local health authority, so after the affected individuals are in quarantine and a thorough cleaning is done, businesses should feel comfortable to continue operations.
Marthiljohni said his employees "have done everything right." He said they are ensuring that there is adequate social distancing taking place, clean consistently and continue to serve the community.
"They haven't even blinked about coming in and doing their job," he said. "My employees are soldiers."
The different levels of risk have to do mainly with the amount of prolonged exposure, Gonzales said. For example, if someone passes someone else in the grocery store in a casual matter, that would be identified as low risk. But if two people saw one another in the grocery store, sat together, talked and handed papers back and forth, that would likely be identified as medium risk.
Anyone who is identified as high risk, and often medium risk, will be contacted directly by the county's epidemiology team, Gonzales said.
"(Businesses) have all been very cooperative and very happy to do the cleaning," he said. "We're satisfied with the approaches they've taken to do that, to ensure there's no risk for future transmission in those locations."
Jaymie Heibel, recreation services manager with the city's parks and recreation department, said the skate park, which was identified as a possible point of exposure for residents who were there Sunday, will be closed Wednesday for a thorough cleaning. She said a sign will be put up that explains the situation, and hopes the cleaning will just be a one-day process.
"Still, we urge people to please just stay home," she said.
Among measures at other area businesses, Steven Robinson, a general manager and managing partner with Nissan and Honda of Victoria, said employees are doing their part to help prevent potential spread of the virus. Neither dealership has been identified as a potential site of exposure, but all door handles, restrooms and common areas are sprayed and wiped down with disinfectant every two hours, he said.
"We're being as proactive as we can be while still continuing operations," he said.