The national headlines of millions thrown out of work don't tell the story in the Crossroads.
Rather, these are the stories of our friends, neighbors and family — our waitress, our hair stylist, our employee.
Some are doing better than others. But, based on government statistics, they represent only a fraction of our community being driven to the financial brink by the COVID-19 pandemic:
Nettie Carter, 53, service
Nettie Carter works part-time jobs at Whataburger in Victoria and as a delivery driver for InstaCart, a mobile application for grocery delivery. Her work hours have rapidly decreased since the COVID-19 pandemic started, she said.
She normally works in the lobby at Whataburger, which has closed to comply with state guidelines. On Thursday, she clocked less than two hours at the fast-food joint, she said.
"We're barely struggling to even pay our rent this month," Carter said. "I could do without new clothes if I had to; I could do without cable and all that stuff. As long as I can keep a roof over my head and a refrigerator for my food, I'll be thanking God I'm still here."
She has tried making more deliveries for InstaCart, but not without risks.
"People are scared to go to the store, and they're scared to receive the groceries and then I am scared of what is going to happen to me if I catch something," she said. "I did an order today, but I was in panic mode the entire time."
Pam Stryker, over 60, retail
Pam Stryker owns and runs BJ's Craft Supplies – a mail-order retail business based in Goliad that her mother started more than 30 years ago. In the past few weeks, she has had to let go of her small staff because of declining sales.
"It is very difficult," she said. "I think our business will be impacted longer than others because we're not a necessity business."
Stryker and her husband mostly rely on his income as a self-employed flow back consultant in the oil fields, she said, though his work has dried up with the struggles of the industry.
"Until things get better, until the price of oil goes back up to a reasonable price, I don't know how we're going to pay the electric bills and home insurance and car insurance." she said. "Most of the loan institutes are working with us, but how do you take care of the other things?
"We're kind of just out on a limb by ourselves."
Gary Seale, 53, oil & gas / housing


In early March, when oil prices began to drop, Seale, the former manager of Cuero Oilfield Housing, said business was doing fine.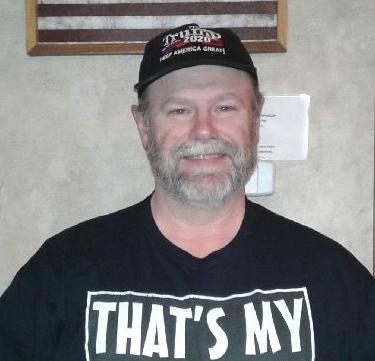 That changed about March 13, he said, when the camp's occupancy dwindled to only a handful of rooms.
A first round of layoffs occurred March 17, he said.
That was followed by another layoff in which he lost his job.
Seale said he's hopeful the camp will reopen sooner rather than later. When that happens, he said the owners have told staff they can have their jobs back.
Until then: "My plan is I'm going to stay at home and work around the house and going to draw unemployment until the end of April."
Connie Roberts, 44, service & real estate


Roberts lost not one but two jobs as a result of the economic downturn caused by COVID-19.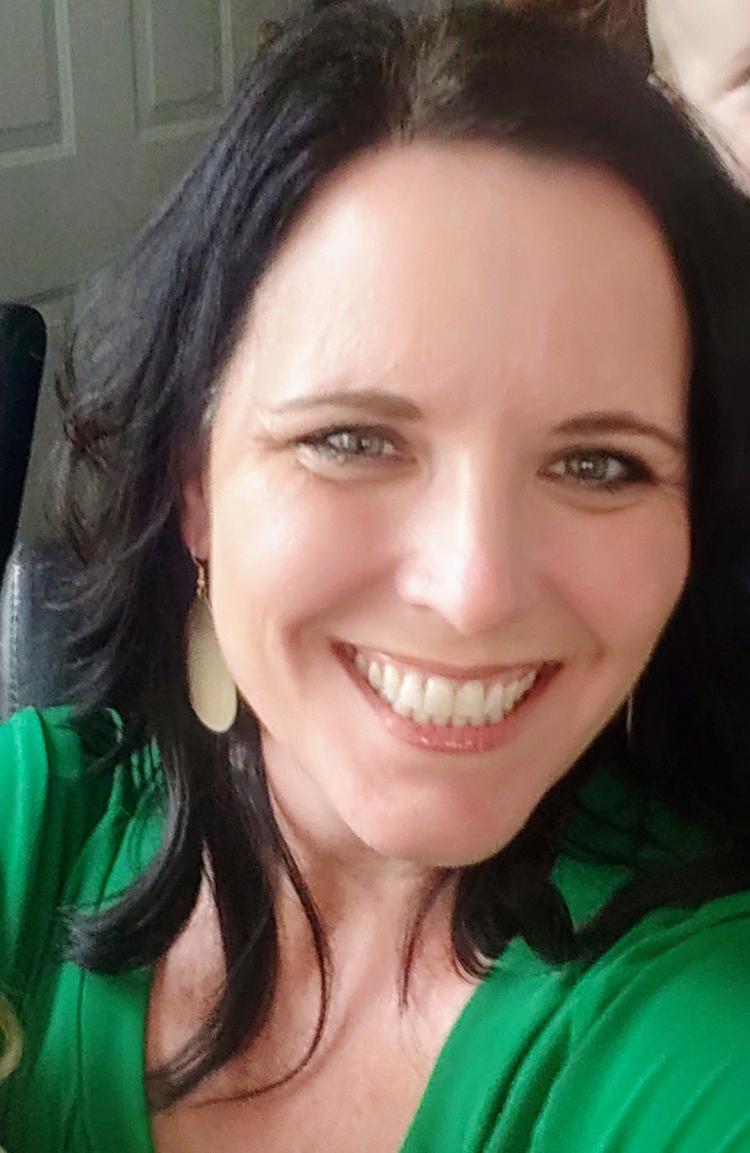 In mid-March, she was laid off from her full-time job as an administrative assistant at a local real estate office.
"If the agents aren't showing properties or having any closings, then the business can't do well," she said.
That same weekend, after Gov. Gregg Abbott's order to close restaurant dining rooms, she lost her job as a part-time server.
Roberts lives paycheck to paycheck, she said.
She has since filed for unemployment and will receive checks beginning April 5, but she knows that money won't sustain her for long.
"It's $200 less than what I'm used to making," she said. "I'm relying on that stimulus check."
Her next job will definitely be in an essential industry because she is afraid of another layoff. She already has applied to jobs as a postal worker, a delivery person and a grocery clerk, but she also fears exposure to the virus that those jobs can pose.
Tonya Casillas, 45, beauty/service


March 14 was the last day Tonya Casillas saw clients in her Victoria hair salon.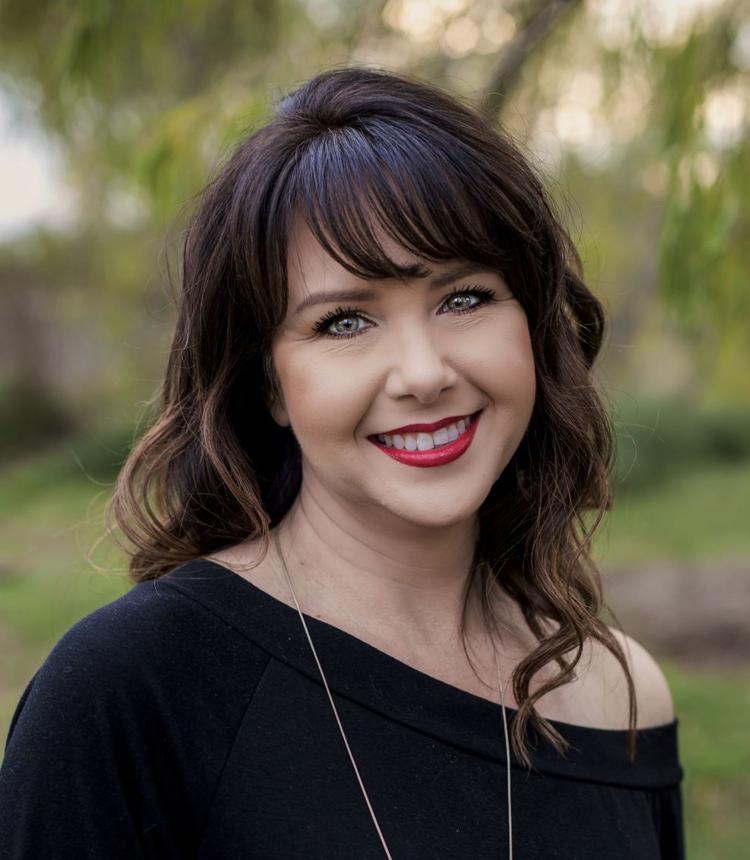 She knew that she had to take precautions to protect herself as soon as the pandemic broke out, she said.
As a hairstylist with three autoimmune diseases, she had no way for her to properly practice social distancing with clients.
"It is impossible to be a hair stylist and not physically touch someone," she said. "Even if I didn't have medical conditions that put me at high risk, I still would stay home because I can't even imagine if I were working and then unknowingly pass something on to my clients."
As a self-employed stylist, she is still paying rent on her booth at a salon in Victoria to ensure she'll have a spot when she can return.
"Not only am I not making money, but I am also kind of in the red because I am still having to pay," she said.
Casillas has found herself pushing back appointments with clients to no end.
"We really don't even know when to move them to," she said.
Casillas said she is fortunate because her husband still has a full-time job, though sacrifices still have to be made.
"It definitely changes things," she said. "We're having to budget things a little bit differently than what we're used to."
David, 55, and Dorothy Wood, 53, printing/postal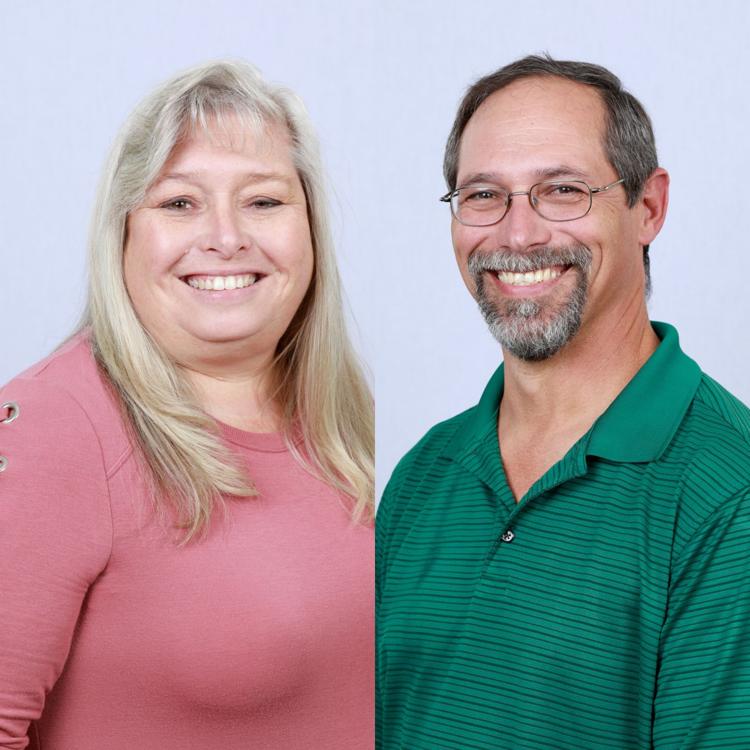 David Wood decided to start PostNet with his wife, Dorothy, about a year and a half ago, after he spent more than 35 years working in the oil fields.
"I got let go in 2017 and decided to do something I could maybe control," he said.
The Victoria business offers printing services, packaging and postal delivery, which makes them classified as an essential business.
Still, PostNet's business has heavily dropped in the past two weeks as its clients put orders on hold or canceled them completely, Wood said.
He and his wife's priority is keeping their two employees working regular hours by using creative problem-solving, he said.
"We don't want to pay people to sit around and do nothing, so it is coming up with projects that might be enticing to a customer just so we can get a return on the work that we're doing," he said. "That is the biggest challenge and up until today, that has been a struggle that we have been able to meet.
"I say as of today because we're not sure what is going to happen tomorrow."
Kimberly Padier Franker, 49, service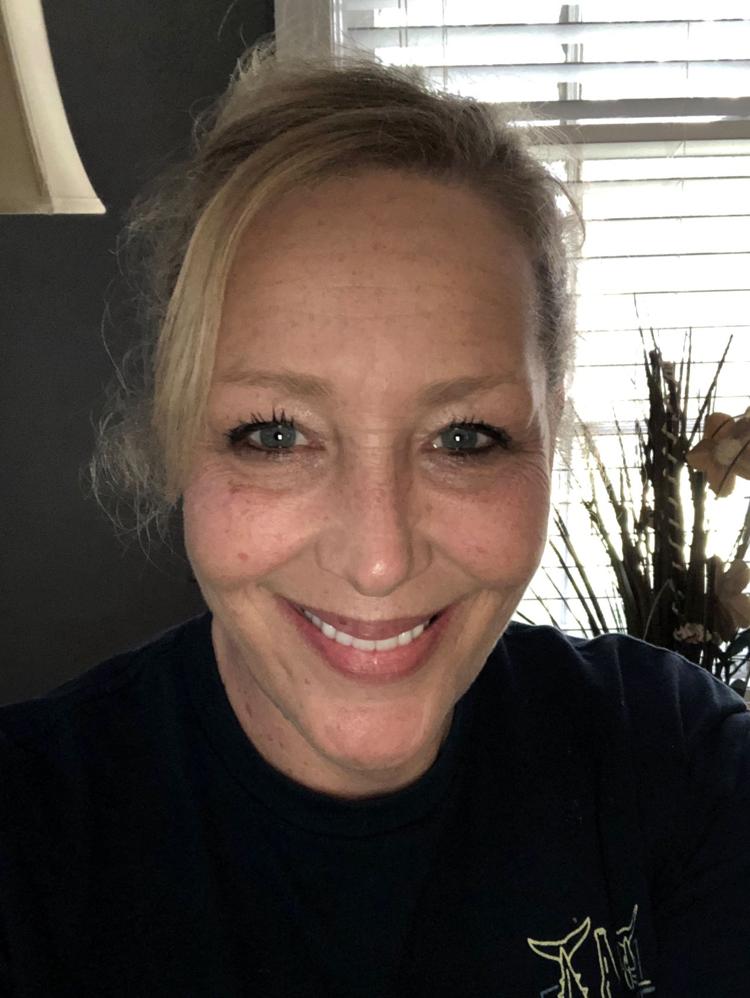 Kimberly Franker lost more than just her income as a waitress at Baytown Seafood on March 19 – the day Abbott announced the closure of in-house service at restaurants and bars.
"I feel like I can make an impact as a server, so it is not just about the money – that is not what I am there for. I love my job," she said. "This is my profession, and I don't have a lot of experience other than what I am doing right now, and you are not going to get a job in a restaurant right now, so we are kind of stuck."
Filing for unemployment benefits took nine days for Franker because of the volume the Texas Workforce Commission is experiencing online and over the phone, she said. She has continuously applied for job openings, but the stress of financial burdens is piling on.
"Our house note, our bills, our necessity of bills – everything. It affected everything, absolutely everything," she said. "And emotionally, it affects a person. Your life is turned upside down, you know?
"I've had anxiety. I've had worries. I have had stress and that is a big part of it that has impacted me and my husband and our whole household."
Bubba Hall, 64, service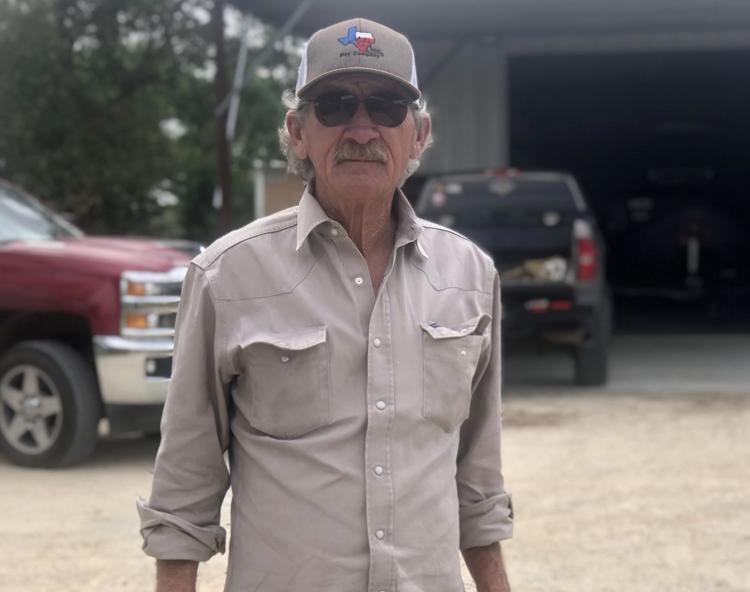 Bubba Hall's restaurant in Seadrift, Bubba's Cajun Seafood, reopened last Monday for to-go orders after closing for a week.
Business has dropped off by 95%, if not more, he said, but he is trying to keep staff working.
"I've got like 30-something people here that depend on this restaurant to make a living, so it is pretty hard," he said. "I applied for a government grant to pay my workers in full. I don't know if I'll get it, but gotta at least try."
Hall currently has four people working at the restaurant during each shift compared to a normal shift, which would include 12 to 18 people depending on the day, he said.
"I've got some of them that applied for unemployment and those people I am going to let them get their unemployment, but I've got one little girl, for instance, who needed 4 months to be a year and they denied her because she hadn't been there a year," he said. "These people depend on me to make money and then something like this just comes and shuts you down — it is pretty devastating."
Destiny Garza, 23, service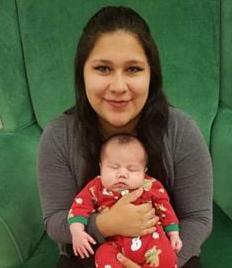 Destiny Garza lost her job at Victoria's Hilton Garden Inn in early March, she said, about three weeks after she started working as a server in the hotel's restaurant. She filed for unemployment benefits, but did not make enough to qualify.
As of Wednesday, her boyfriend was the sole source of income for their family. He does heating and air conditioning in Yoakum.
Garza cut her cellphone service and Wi-Fi to reduce their expenses until she finds another job, she said, but some expenses cannot be forgone.
"I have a 16-month-old son, so it has been hard," Garza said.
What is her biggest worry?
Being able to pay rent and afford pull-ups for her son, she said.
Rachel Caraway, 40, landman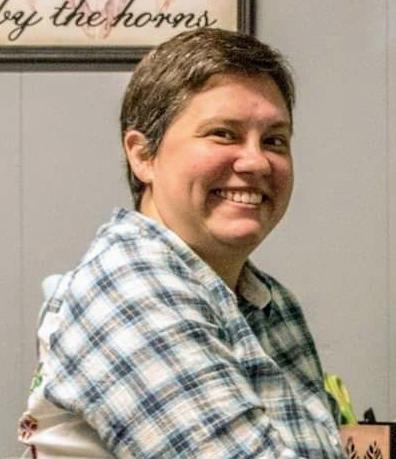 Rachel Caraway left her job as the executive director of the Goliad Chamber of Commerce in mid-March to conduct research at regional courthouses as a self-employed landman.
But days later, courthouses in the region closed.
"Right now, I am kind of on hold. I've done as much work that I could complete," she said. "And obviously everything is going to slow down now because of the shelter-in-place orders."
Caraway's husband works at a hospital in Victoria, she said. While she was not yet stressed about finances, she was concerned about the small businesses in Goliad she worked with while at the chamber.
"My heart goes out to all my small businesses," she said. "That is really what is hitting me, personally, the hardest."
Linda Busby, 72, transportation/oil & gas


Busby and her husband have run their own hot shot trucking business for more than a decade. From their home in Calhoun County, they pick up and deliver oil and gas loads throughout the country.
"Three weeks to a month ago, it pretty well shut down completely," she said about business. "We've been hot-shotting for 15 years and survived a lot, but this might be the end of it."
Busby and her husband are retired. Aside from Social Security, their main source of income is hot-shotting, she said. Expenses, including commercial insurance for their vehicles and permit renewals, are their top concern.
"You still have your expenses, just no income. … We think we could probably handle it and see what happens until about September," she said. "That would be about the max for us and that is when we have to start renewing a lot of stuff, so we will have to sit down and decide what to do.
"It is a struggle, but we're still better off than some people, I am sure. … My prayers go out to them."
Business reporter Morgan O'Hanlon contributed to this story.
Note: This story has been updated to reflect the correct spelling of Rachel Caraway's last name.