There has been an uptick in the number of COVID-19 tests performed in recent weeks at Twin Fountains Medical Clinic in Victoria.
Almost 700 tests for the disease have been done at the clinic in total, said Misty Baruday, area operations manager of Twin Fountains medical clinics, including an increase in testing in the past few weeks. With that being the case, she said, it's difficult to understand why there have been fewer confirmed cases of the new coronavirus in the county in recent days compared to the past month.
"The fewer cases could be a matter of people being tested too early and they get a false negative, or that laboratories are being so inundated with tests that they are slow to release results," Baruday said. "We have been doing more testing because people are coming in sick."
No new cases of COVID-19 were reported in Victoria County or in other Crossroads counties as of 8 p.m. Wednesday. Of Victoria County's total of 154 cases, 123 have recovered, and six residents have died.
Victoria health officials attribute the decrease in new cases to voluntary and mandatory protective measures. David Gonzales, director of the Victoria County Public Health Department, said the fewer cases is not a result of decreased testing.
State data indicates that about 2,000 COVID-19 tests have been conducted in Victoria County as of Wednesday. About 2,900 tests have been performed by county facilities, Gonzales said, though that number includes tests done for both county and non-county residents.
"We've had ample testing available this whole time – whoever needs a test can get a test," he said. "With hospitals doing more testing of patients coming in as well, we're testing now more than we ever have."
"It definitely seems like more people are getting tested," said Dr. Joel Pearsall, a board-certified emergency physician at Victoria ER. "People are coming in for a test, and most of the time, they are pretty concerned."
Currently, a viral test is the primary and most accurate test available for COVID-19, Gonzales said. A viral test, which takes a long swab usually inserted through the patient's nose to collect a sample from the patient's respiratory tract, tests if a patient has a current infection.
Antibody tests are another frequent test, which use a blood sample to determine whether a person's immune system is currently or has previously fought off COVID-19. An antibody test may not always be able to show whether someone has a current infection, because it can take one to three weeks after infection to make antibodies, according to the Centers for Disease Control and Prevention.
The health department isn't monitoring numbers of antibody tests done because "we're still unsure of the validity of them at this point," Gonzales said.
An appointment isn't needed at Victoria ER to get tested, Pearsall said, though the cost for a test varies. Most people coming in with symptoms of COVID-19 will also be tested for influenza, strep throat or other ailments, which will affect a patient's cost, he said. If someone is getting only a test for COVID-19 and does not have insurance, he said, it is about $200.
Since Texas Medical & Wellness Clinic began offering COVID-19 tests in mid-April, Dr. Nhi Le said the clinic has performed "a few hundred tests." She said getting access to testing kits remains a battle.
"It's a waiting list to get these tests," she said.
Though a patient must exhibit symptoms of COVID-19 to get a viral test done, she encouraged all residents to get an antibody test done, even if they show no symptoms. An antibody test at the clinic runs $128, and a viral swab test is $199, she said.
"Why not get tested? It's available, and knowing whether you have or have had the virus can help us prevent the spreading further," she said. "If you want to be a responsible citizen, you should get tested."
Victoria County is still at a minimal to moderate transmission risk, Gonzales said, and is "lucky we're seeing less and less cases."
Still, with the virus still present in the community, officials continue to urge residents to take caution and follow CDC guidelines to prevent spread of the disease.
"I definitely think that people are eager to get back to norm, whatever the norm is going to be, but we want people to make good decisions," Baruday said. "If you are sick, stay home. Avoid the potential of contaminating someone else. This can be detrimental to people."
COVID-19 cases by county
| County | Total | Recoveries | Deaths |
| --- | --- | --- | --- |
| Calhoun | 596 | 564 | 4 |
| Goliad | 157 | 126 | 3 |
| DeWitt | 775 | 681 | 31 |
| Jackson | 494 | 443 | 6 |
| Lavaca | 673 | 651 | 7 |
| Refugio | 254 | 223 | 10 |
| Victoria | 3,763 | 3,495 | 67 |
| Matagorda | 887 | 561 | 38 |
| Wharton | 1,223 | 453 | 28 |
| 9-County total | 8,822 | 7,197 | 194 |
| •Editor's note: These counts are updated daily. Total case counts include confirmed, pending investigation and probable cases reported by DSHS. | | | |
Calhoun County
One more employee at the Formosa facility in Point Comfort has tested positive for COVID-19.
In total, 14 employees and 11 contractors who work at the plant have contracted the coronavirus, Steve Marwitz, a spokesman for the corporation said Tuesday night.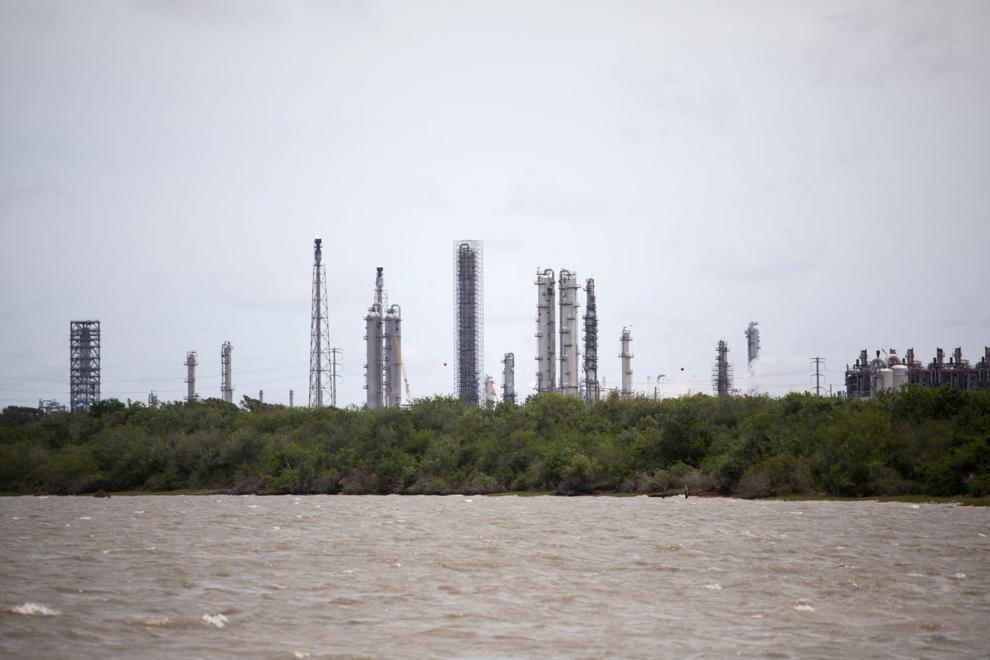 Formosa has been working with facilities in Port Lavaca and Victoria to test more than 150 employees.
In addition to guidelines from the CDC and Gov. Greg Abbott's Office, the plant is providing telehealth and COVID-19 testing care to employees at no cost and adjusted benefits to encourage them to stay home if they are sick and quarantine.
"With our governor's plans to open up Texas, our Formosa employees and contractor's employees that live throughout communities in South Texas, are both relieved and simultaneously anxious," Marwitz said in an email. "Since the source of the COVID-19 virus can come from any direction and social distancing habits that are engrained at our site may not be second nature in the community-at-large, there is some trepidation that opening too fast … will lead to significant community impacts."
Calhoun County officials reported no new cases Wednesday. The county's total remains at 36 with 31 cases recovered and three deaths.