Though COVID-19 has taken a toll on operations at the Victoria Regional Airport, its leaders are confident the virus won't ground the airport's success.
Since the Centers for Disease Control and Prevention recommended people postpone travel plans and stay home as much as possible, especially if a trip is not essential, the airport has seen a dwindling number of passengers. Fewer corporate flights and military flights are coming in and out, leading the airport to brace for losses in revenue.
"It is and it's going to be tough," said Lenny Llerena, the Victoria Regional Airport director. "Even when things go back to normal, everybody's going to be looking at their budgets."
Still, Llerena said, the airport hasn't stop playing an important role in the community.
"I think people will continue to stand behind our airport," he said.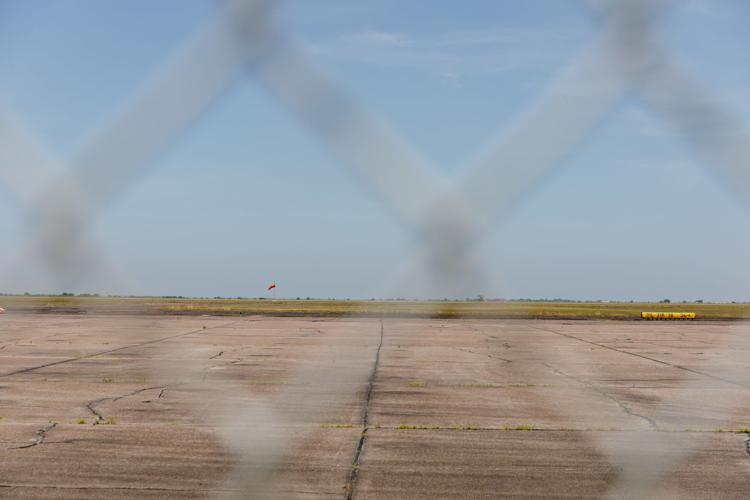 Boutique Air is still running flights from Victoria to Dallas and Houston. But, Llerena said each flight has very few passengers, and some flights go out with no passengers at all.
The one plus side, he said: "It does make it easy to maintain social distancing."
Victoria County Commissioner Gary Burns, who serves as a liaison between the county and the airport, said the virus has led airport officials to look at things differently.
"Ridership is way down, and really I'd be somewhat hesitant to fly right now, too," Burns said. "There'll be some adverse effects, but people do need to be careful. They're being proactive."
Llerena said the airport is bracing for a decline in revenue largely from a loss in fuel sales, which are a key component of the airport's income. Airport staff members do not yet have a projected number for the total loss due to the COVID-19 pandemic, said financial assistant Lauren Daniels.
"We've just downscaled to keep meeting the needs of the community and keep the airport alive and thriving as much as we can," Daniels said.
The airport ended 2019 with a profit of about $223,300, which was a significant mark of success, airport commissioners said in January. The year before, it made a profit of about $118,500, but for several consecutive years prior, it ended each year in the red.
The airport received $69,000 through the Coronavirus Aid, Relief and Economic Security Act, which will help counteract some of the loss, Llerena said. And, even in challenging and uncertain times, the airport's leaders are confident in the role the airport plays in the community.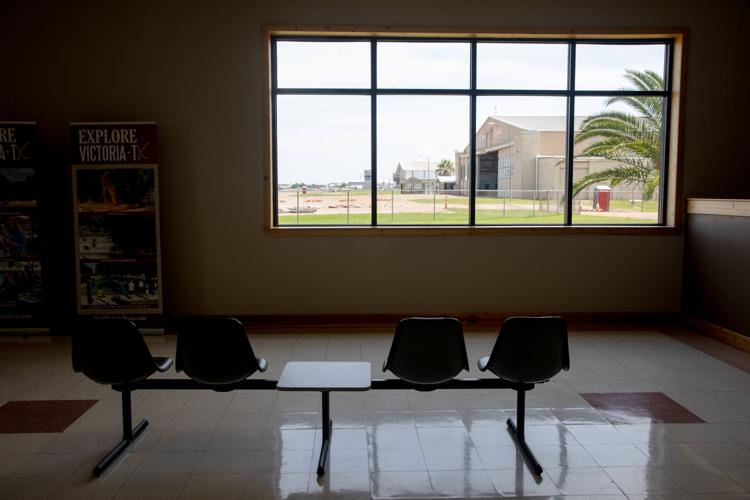 Aside from providing options for travelers going to Houston and Dallas, Llerena also referenced times when the airport has been a landing zone for emergency helicopters that transport crash victims or other patients to hospitals in bigger cities.
Additionally, Burns noted that some projects at the airport are moving along as planned. The airport has advertised for a pavement study that will inform staff about the limitations of the airport and its runway. Also, construction is continuing on one of the airport's two runways.
"I'm always trying to be optimistic, and hopefully soon things will open up and head back to normal," Burns said.
Further, COVID-19 hasn't halted community investment in the airport, Llerena said. In recent months, several community leaders have stated their desire to help further the airport as an economic asset to the region.
In February, William Blanchard, president of the Victoria Sales Tax Development Corp. board, said the corporation wants to do its part by funding half of the cost of a marketing study for the airport, which Llerena estimated will cost about $150,000. The airport commission has planned to pursue a marketing study, which will help the airport effectively market to businesses interested in coming to Victoria, once the study of the airport's runway is complete.
Llerena said the COVID-19 has left those plans "somewhat up in the air," but said he's hoping that when life returns to normal, the plans will pick up where they left off.
Though COVID-19 has put some operations and plans at a standstill, Airport Commission Chairman Trey Ruschhaupt said he is excited about the willingness from area leaders to work together and recognize the airport's value.
"This is the first time the city and county have worked together for the airport to help it succeed, and I'm excited for that," he said. "We'll keep going through this to do the best we can to provide services to our community."