Miles apart and not in person, Victoria public fine arts students are finding ways to march to the beat of a different drummer.
COVID-19 distancing precautions and school closures have made it seem impossible to keep fine arts education alive during the final weeks of the spring semester. But teachers and students in Victoria school district's band, orchestra, choir, theater, art and dance programs have found innovative ways around the challenge.
In a band, choir or orchestra, getting together as a group to perform is essential for an ensemble. With cancellations of state solo and ensemble competitions, VISD Fine Arts Director David Edge thought finding an alternative to students' competition pieces they have been preparing for months could be done while keeping a safe distance.
"We've got these ensembles that were going to do really well," Edge said. "We're going to lay a click track down and then each person is going to play their part of the piece. Then they'll send it in and I've got a … home studio where you can put one track and then add another track."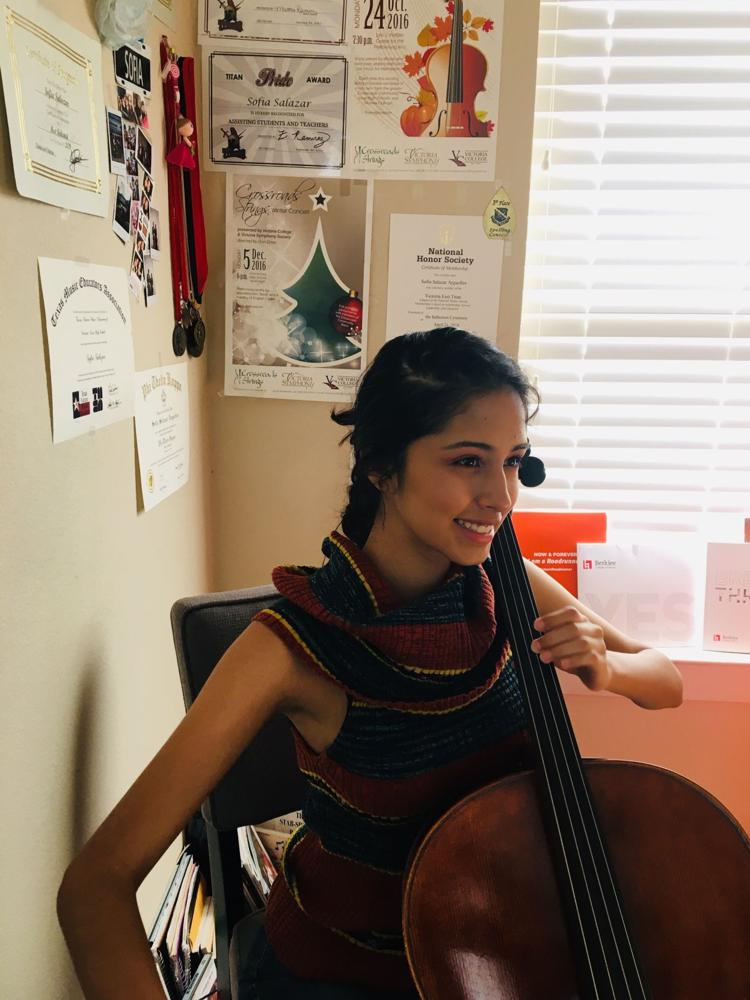 After compiling each student's tracks they record and submit them from home, directors will layer and adjust them to create a full-length recording of the pieces their students would have competed with at state solo and ensemble competitions.
Similar recording projects are happening elsewhere in the district like with Victoria East's choir.
"One of the really neat things about using technology is that it has some kind of staying, lasting power," Victoria East Choir Director John Bonner. "In 10, 20 years, we can still have this audio recording – what a way to document this unique time in history."
The introduction of new technology is aiding students in other ways like Victoria West dance team colonel Julia Clark.
Her spring semester dance curricula has added choreography classes from instructors in Los Angeles that would have otherwise been a major expense.
Clark has also found taping dance routines for online submissions has made her and her dance teammates realize where improvements can be made.
"Having to record yourself several times to post, you're able to see your mistakes and grow on them," Clark said.
While finding new ways to improve has been one byproduct, losing the chance to showcase those improvements has been another.
Victoria West art senior Grace Guerra planned to take one of her pieces to all-state competitions again but won't have the chance to prove herself in her final semester.
"My piece was judged digitally, and whenever we got our scores back, it was dependent on the quality of the photograph," Guerra said. "Because of the way my piece was made, it doesn't photograph well and that hindered my score. You aren't really getting the whole picture."
The hardship has been felt elsewhere because of issues with teleconferences, assignment submissions and the inability to conduct class in person.
"Technology has been a really big issue," Victoria West Choir Director Vanessa Mora said. "It's been hard to do things on video assignments or anything where the kids have to meet together."
Despite the changes to routines, the loss of career-high competitions and the interruption to many students' main social circles, Victoria East orchestra student Sofia Arguelles believes this has been an opportunity to know what someone truly can be capable of.
"When we graduate … we are overall educated about the arts," Arguelles said. "So (despite) everything happening right now, you can still connect with music."